This webpage is best viewed at 1280 x 1024 Resolution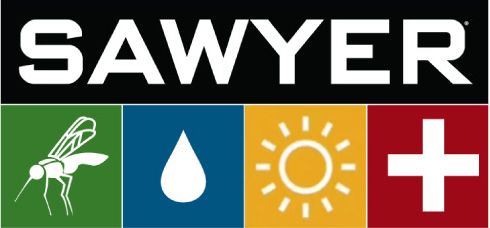 ---
Models and variants:

* Note: Please select the model in [Option] drop-down menu when place an order.
1. Heat Factory Footwarmer Insoles - HF1958

Heat Factory Footwarmer Insoles are thin, air-activated warmers that are designed to fit in almost any shoe or boot. They are formulated to provide gentle heat in an air restricted environment, such as a shoe or boot and are not intended for use in open air. Used as directed, they will provide you with up to 6 hours of soothing warmth beneath your feet.

2. Heat Factory Large Body and Hand Warmers - HF1941

Large Body and Hand Warmers generate heat for up to 20+ hours. All Heat Factory warmers are non-toxic, safe, and odorless. Large Warmers can be used in pockets, stadium cushions, sleeping bags, and many others.

3. Heat Factory Mini Warmer - HF1953

The Heat Factory Mini Warmer is a Heat Factory innovation that revolutionized the U.S. warmer industry over 20 years ago. These lightweight pouches contain a mixture of ingredients that, when exposed to air, create an oxidation process generating heat. The Mini Warmers are our most popular size warmers and last 10 hours. They can be used in gloves, pockets, Heat Factory Headwear, and any place where soothing heat is desired. Mini Warmers are sold as pairs ONLY.

4a. MINI Water Filter - Black Gold
4b. MINI Water Filter - Assorted Colours

"A lifetime of water at hand."

Our most popular filter just got smaller and lighter. The Sawyer MINI Water Filter is rated to 0.1 micron absolute, weighs only 2 ounces, and filters up to 100,000 gallons! This award winning system is reliable and easy to use.

The MINI can be attached to the included collapsible drinking pouch, inline on a hydration pack, on a standard soda bottle, or simply use the included drinking straw to drink directly from the water source. How is that for versatility? Like all Sawyer filters, a proper backwashing can restore up to 98.5% of the filter's flow rate. That means no expensive cartridges to replace, ever.

Ideal for outdoor recreation, hiking, camping, scouting, domestic and international travel and emergency preparedness

The MINI removes 99.99999% of all bacteria, such as salmonella, cholera and E.coli; removes 99.9999% of all protozoa, such as giardia and cryptosporidium

High performance filter fits in the palm of your hand, weighs 2 ounces and filters up to 100,000 gallons (30 times more than comparable filters)

Attaches to included drinking pouch, standard disposable bottles (28 mm thread), hydration packs, or use the straw to drink directly from your water source

Filter Material: Hollow Fiber
Removes: Bacteria, Protozoa, E. Coli, Giardia, Vibrio cholerea, Salmonella Typhi
Cartridge Life: up to 100,000 gallons
Weight: 2 oz

Kit Includes:

1 – Sawyer MINI Water Filter with Tip Cap

1 – 16 oz Reusable Squeeze Pouch

1 – 7″ Drinking Straw

1 – Cleaning Plunger (Syringe)

Cleaning and Maintenance Instructions

5. Personal Water Bottle with Filter - SP140

At just 5.5 ounces in weight, this durable BPA FREE water bottle can deliver clean water as fast as you can drink it. Use the included filter with the bottle, on a hydration pack, or as an ultra light filter option.

The PointONE filter removes 99.99999% of all bacteria, such as salmonella, cholera and E.coli; removes 99.9999% of all protozoa, such as giardia and cryptosporidium

All Sawyer water filters meet or exceed Environmental Protection Agency (EPA) recommended removal rates

The included filter is designed to have a high flow rate so you can get fresh, clean water from your bottle easily and instantly.

Our filters are fully field maintainable and with the included backwash syringe, you can always ensure a fast flow of water.

We think the bottle we've included is pretty sweet, but just in case you don't we've design the cap in standard 63mm, to fit on most other wide-mouth water bottles.

Sawyer Water Treatment filter bottle comes with a Million Gallon Guarantee = virtually no need to ever replace the filter cartridge.

Filter Material: Hollow fiber

Removes: Bacteria, protozoa, E. Coli, giardia, vibrio cholerea, Salmonella typhi

Cartridge Life: 1,000,000 gallons

Compatibility: Water bottles, inline, straw, pouch

Packed Weight: 5.5 oz

Recommended Use: Hiking, backpacking, ultralight backpacking, camping, emergency preparedness

Includes:

34 fl. oz. BPA free bottle

63mm cap

Hollow fiber filter

Backwash syringe

2 replacement drinking straws

Instructions

6. Squeeze Filter System - SP129

The 3.5 ounce Sawyer Squeeze Water Filtration System is the most technologically advanced and durable, yet incredibly simple to use water filtration solution on the market.

Winner of BACKPACKER Magazine's highly sought after Editors' Choice Award in 2012.

Don't ever pop a pill, pump a filter, or wait for filtered water again. With a life expectancy of 1,000,000 gallons, the Sawyer Squeeze filter is truly a lifetime of water in the palm of your hand.

The Squeeze Filter comes in – 1 Pouch: 32 oz (our most common size)

Simply fill up the pouch at any source of water, screw the filter on to the pouch and proceed to using in multiple ways such as:

Squeeze the bag and filter water into your water bottle or container of choice

Drink directly from the filter which has push/pull cap included for on/off functionality

Attach the filter onto most threaded water bottles, including standard 2 liter bottles.

Features:

Includes collapsible pouches that are made from durable Mylar foil (100% BPA FREE), can be rolled tightly for easy packing, and can be reused hundreds of times

The Squeeze System has a removable push/pull cap built right in, so you can spray water straight into your mouth or use it to fill a water bottle; fills most water bottles in 30 seconds.

The PointONE filter removes 99.99999% of all bacteria, such as salmonella, cholera and E.coli; removes 99.9999% of all protozoa, such as giardia and cryptosporidium

We've included syringe to backflush the filter for an ability to maintain the filter in the field as well as to promote a high-flow rate

The PointOne will also fit the threads on most bottles of water that you buy at a grocery store; great for international travel

Incredibly easy to use, The Squeeze System comes with simple cleaning and maintenance instructions

Filter Material: Hollow fiber

Removes: Bacteria, protozoa, E. Coli, giardia, vibrio cholerea, Salmonella typhi

Cartridge Life: 1,000,000 gallons

Compatibility: Water bottles, inline, straw, pouch

Claimed Weight: 3 oz

Recommended Use: Hiking, backpacking, ultralight backpacking, camping, emergency preparedness

Kit Includes:

Lightweight Durable Collapsible Pouches (reusable)

Sawyer 0.10 Absolute Micron Hollow Fiber Membrane

Screw On/Off Water Filter

Replaceable Pop Up Drinking Spout

Cleaning Syringe

7. The Extractor Pump Kit - B6

The Sawyer ExtractorTM Pump vacuum was specifically designed to provide the most powerful suction available for the safe extraction of venoms and poisons, eliminating the need to use dangerous scalpel blades or knives associated with less effective bite kits.

Removes poisons from snake bites, bee and wasp stings, mosquito bites & more.

Lightweight, small and reusable vacuum pump draws venom from below your skin in 1 quick motion, meaning the pump is really easy to use with 1 hand

We've included 4 different sized plastic cups for use and effective suction on a variety of sting or bite sizes

Effectiveness of the Extractor varies with the location of the bite; the Extractor most effectively retrieves venom from extremities and areas of the body outside muscle areas

Includes:

Sawyer Extractor pump

Alcohol prep pads

Adhesive bandages

Sting care wipes

Razor (for hair removal)

Instruction manual
Water Filtration Products
Our proprietary hollow fiber membrane filters are small, portable, easy-to-use, reliable, inexpensive, and can last a decade without needing to be replaced.
Our filters are certified for ABSOLUTE microns making it impossible for harmful bacteria, protozoa, or cysts like E. coli, Giardia, Vibrio cholerae and Salmonella typhi (which cause Cholera and Typhoid) to pass through.
Just drink: no pumping, no chemicals, no waiting, no worries! Incredibly fast flow rate, simple to use, and each filter can be backwashed to extend its life. We're so confident in our filter technology, most Sawyer Water Filters come with a 1 million gallon guarantee.
First Aid Products
Sawyer First Aid Kits are uniquely designed for your outdoor experiences with contents recommended and approved by a panel of wilderness medical experts. A good first-aid kit is one of the Ten Essentials of outdoor exploration and a must-have for home disaster and emergency preparedness. Never be caught unprepared without first-aid supplies, for any adventure, short or long.
Our preassembled first aid kits are full of trusted materials, conveniently packed, and some are even tailored to specific outdoor activities. They are packaged in compact, organized, and water-resistant pouches that can be easily refilled. Being prepared with one of our first aid kits will most definitely be more economical than building a kit on your own.
Our bite and sting solutions are time-tested and backcountry approved. Combine them with our superior insect repellent solutions for protection system that is engineered to eliminate the worry of bugs altogether, before or after they bite.
---
About SAWYER
Since 1984, Sawyer Products has offered the best, most technologically advanced solutions for protection against sun, bugs, water & injuries–everything from first aid kits developed for wilderness use to our newest topical insect repellents that use time-released liposome technology.
We're specifically dedicated to eliminating two of the biggest causes of death in the world: bad water and mosquito bites.
We acquired Coulston Products in 1999, the company that helped develop the use of permethrin, an insect repellent treatment for clothing that provides protection for U.S. troops and outdoor enthusiasts and was adapted for use on mosquito nets now widely used in Africa, saving millions of lives. Sawyer partnered with the World Health Organization (WHO) to conduct the underlying studies that led to the widespread use of repellent on mosquito netting. Sawyer now sells the number one brand of permethrin in retail stores.
We are also the proud developers of point-of-use water filters that filter contaminated water to levels cleaner than U.S. bottled water. Developed using advanced kidney dialysis filtration technology, our hollow fiber membrane filters are the fastest, easiest, and most cost efficient way to deliver clean water anywhere. They are small, portable, don't require chemicals, a power source, or trained operator for use or maintenance.

Seller Notes
100% genuine products supplied by local authorized distributor.

We offer +1.5% insurance service to cover for lost & damage during transit. *Optional*

We selling SAWYER products through internet channel only.

Stock quantity appears in the sales posting may not reflects realtime stock status. If the quantity you wish to order more, please contact us, we can adjusting up the quantity. Some out of stock item or special item, you also can place a pre-order with us.

We accept Money transfer via banking system, Credit Card Payment Gateway & PayPal. Click here.
---
Photo(s) Gallery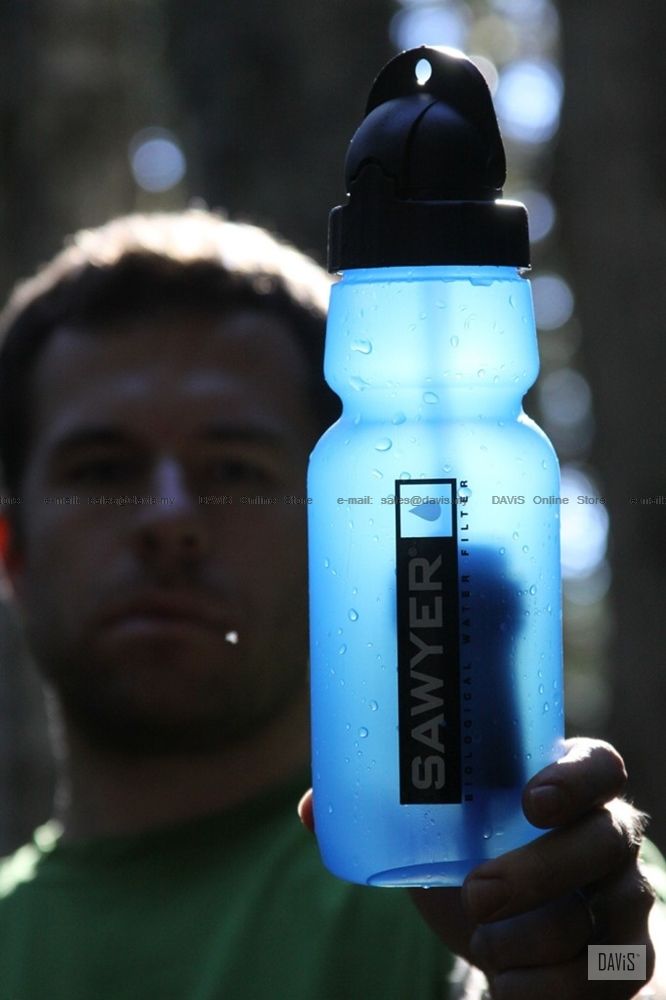 * All specifications and prices are subject to change without notice.