Schmiere Pomade - Dr. Corvus Hair Balm medium
"Schmiere" (read: shmeereh) means "grease" in german "Schmiere - Pomade medium" for medium and storm-fixed feathers - for your "feathers" always staying gorgeous and keeping their shape!
Finest hair pomade from Rumble59 - Special Edition "Hair-Balm" by Prof. Dr. Med. Corvus - Brewed on old galenic formulation Shortly after Prof. Dr. Med. Corvus won all of his academic degrees in a poker game, his marvellous carreer as a quack doctor began, making him not just rich, but also the originator of the world-famous "Schmiere"-Pomade.
The broke to the bone quackster travelled without any success through all small cities between Memphis and Nashville until he wake up one morning from his opium flush with a greasy vision in the back of his mind. One quick look into his inventory showed some grease for the settlers' wagons on their challanging quest to the west. He quickly packed all of it into small sets and hawked it to the wondering village folks. The Doctor knew that pomade would sell a lot better than cheap grease, so he became very creative by naming his product "Hair-Balm" and soon a real bestseller was born.
What is a high grade range of products today, began as an infamous charlatanry east of the Mississippi 150 years ago. But it was only after 100 years since the death of Prof. Dr. Med. Corvus, his two grandsons were able to whitewash the reputation of "Schmiere" by using only premium ingredients. The strength of the hair balm is similar tothe medium hardness degree of our popular "Schmiere-Pomade".
It has a mint-green colour and a fresh peppermint smell. Its creamy and medium consistency is perfectly suited to shape normal and thick hair to a pompadour. Even if you comb your hair tight back, you will be pleased with this "Schmiere"! Once applied on the hair the "Schmiere" holds the whole day long without getting hard-dry. While making your hair hold all day long it stays flexible at the same time.
Beginners won't have difficulties to spread the pomade over their hair. Success will be achieved very quickly. Unlike other pomades this "Schmiere" can be washed-out easier.
Mostly one application lasts only for one day, but you can fix that by "regreasing"! Rumble59 Schmiere - For greasy guys and sophisticated ladies!
Content: 60 ml
Ingredients: Petrolatum, Microcristallina Cera, Stearic Acid, Ethoxydiglycol, Polysorbate 20, PEG-55 Hydrogenated Castor Oil, Trideceth-9, Parfum, Limonene , Linalool, CI 40800, CI 61565 Made in Germany
Handling And Shipping
All item ordered will be wrap using a bubble wrap, so you will get the fresh condition items.
All order will be ship within 24 hours working day by Poslaju.
Poslaju eta is 1-2 working days.
(Not include 1st Saturday every month, Sunday and Public Holiday)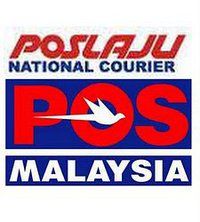 Tracking number will be updated in the Lelong shipment confirmation.
Combine Shipping Allow - Buy more to save on shipping cost
Payment
We accept safe payment via Paypal, Credit Card thru Paypal, Online Banking, Money Transfer, ATM , Safe Trade
Return
We accept return within 14 days of the purchasing date for any defected item.
Should there any problem with this order please let us know ASAP.
Feedback
Please take a moment to leave us a feedback and we will gladly return the favor.
Please visit our store for more products.
Buy with confidence, we are verified seller.

Contact Us For Any Questions/Problems :
0128441803 WeChat id = JeninGlobal
Instagram @jeninpomade
(all medium except call.. sorry..)