Seek Thermal XR Infrared Thermal Imager Night vision For Android Phone or iOS
Option of Android or ios version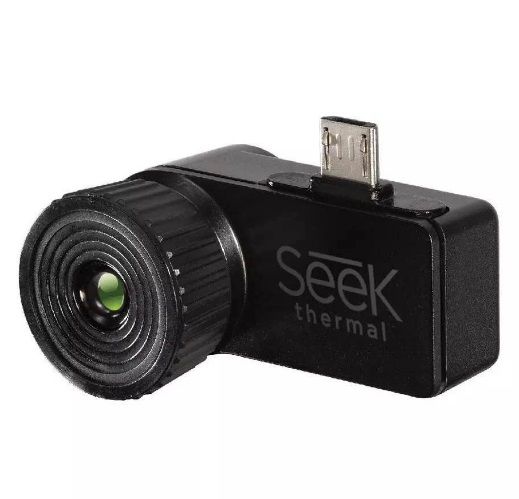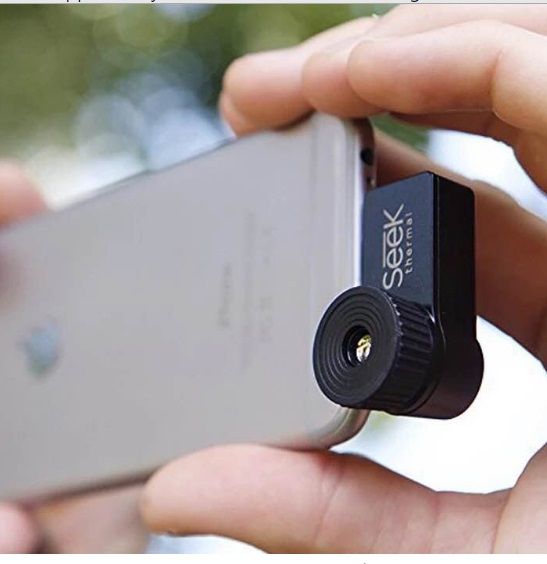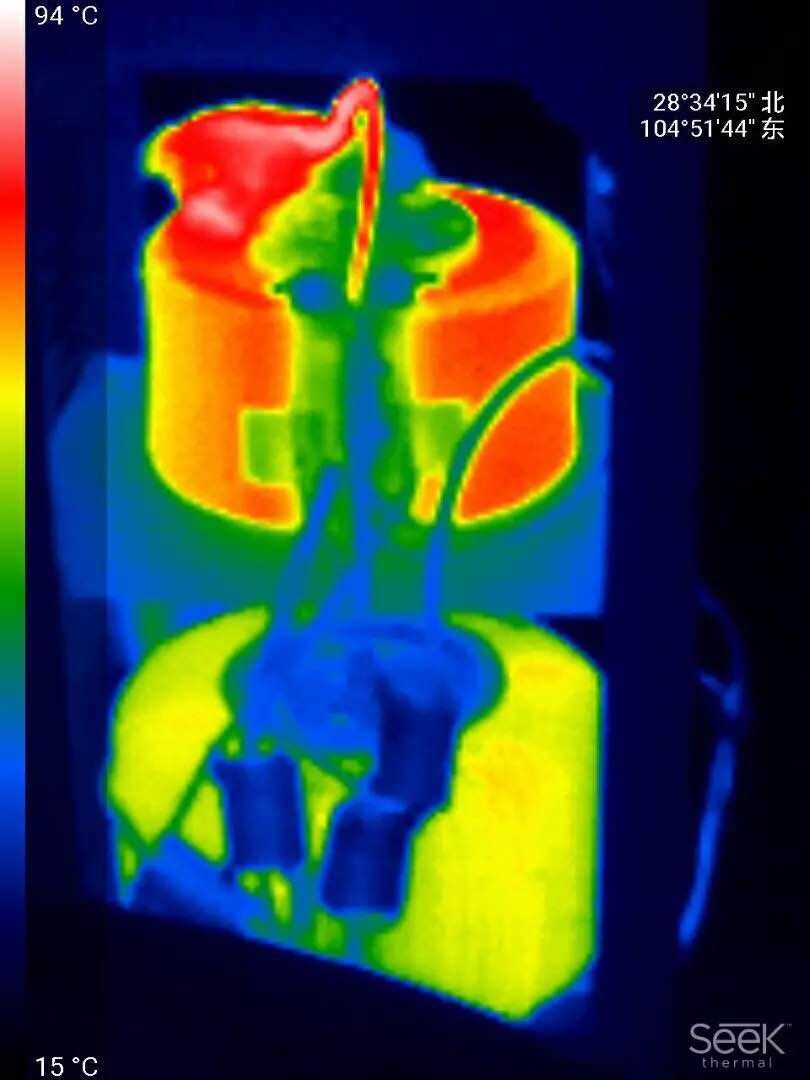 Therm-app can be used in searching, rescuing, exploration of heat sources, troubleshooting equipment,
power cables, and joint fever troubleshooting.
Second generation seek thermal XR thermal imaging camera can change heat into visible images, can be used for parking safety monitoring, check the safety of home appliances, doors and Windows walls ceiling exists question and so on.
For The seek thermal XR (second generation), mobile phones needs to meet the following requirements:
1) iPhone version: iphone 5, The iPad Mini (all versions), iPad Air1, Air2, and iPad 4 can be used.,
2) Android Versions: Android phone system must be 4.3 and above, Android phone supports OTG.
This upgrade is doubled from one generation. The new manual focus can make the picture more subtle, but the resolution doesn't change as much as one generation!
The accessory can be connected to the phone via Lightning or the microUSB interface, providing a thermal imaging feature for smart devices. Adopts 206 x156 resolution thermal imaging sensors, can shoot to 40 ? to 330 ? of hot image.
The device weighs only about half an ounce (about 14 grams), which is very easy to use and supports 36 degrees of vision to record heat imaging video or statically thermal imaging. Supports nine color mode thermodynamic images. Choose either the Lightning or the microUSB version, which supports iOS and android devices.
Just like its name, the Seek Thermal can let your iPhone and Android devices for a Thermal imaging picture, you can use it to judge the food freshness, indoor temperature, and even find "supernatural" objects. Compared to the market in another similar accessories FLIR Thermal imaging, following from the Seek Thermal USES more flexible design, directly inserted into the mobile phone can be used at the bottom, and has 20 and the micro USB version, compatible with the iPhone and Android phones.
Using Seek Thermals, you need to download a dedicated photo app on your phone. When you start, you can take pictures or video. Due to the sensor resolution is limited, so the image quality is general, while it is possible to form by interpolation resolution up to 832 * 468 pixels, but still resolution is not good enough. The functionality of the app is still interesting, and you can check the temperature of the subject and display the highest and lowest temperature areas in real time. In addition, you can set a specific temperature value, which may be useful in some scenarios.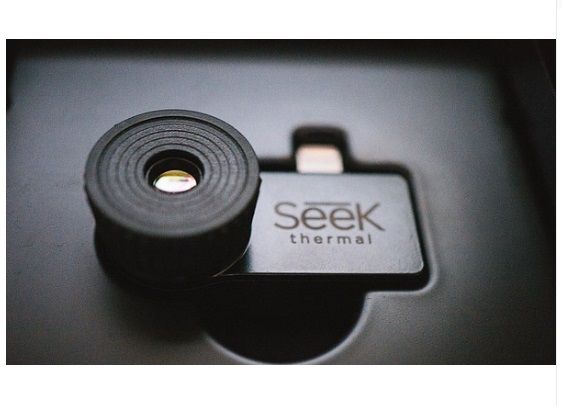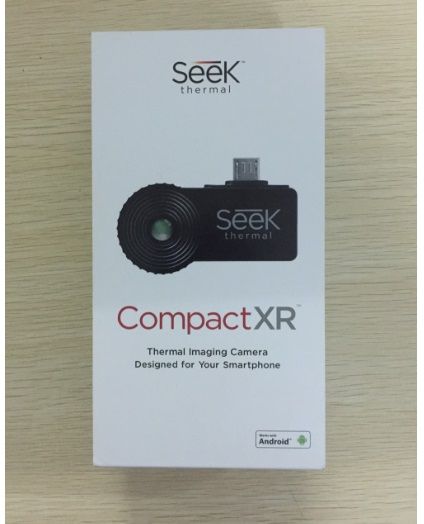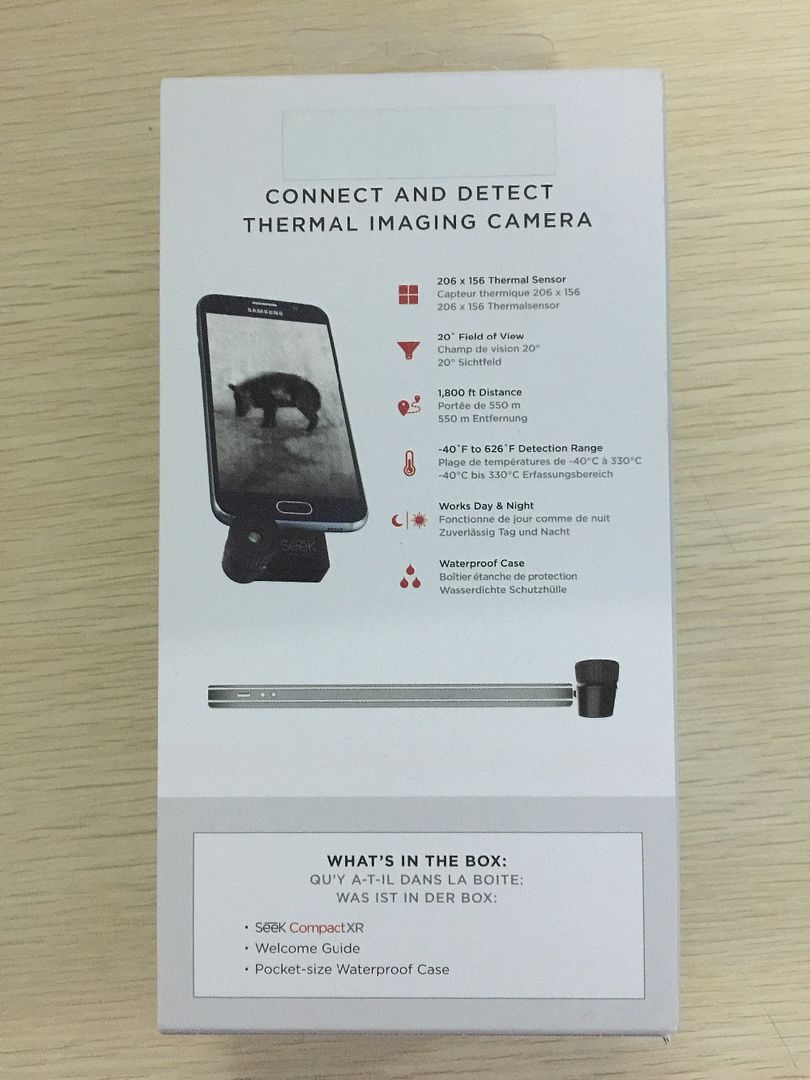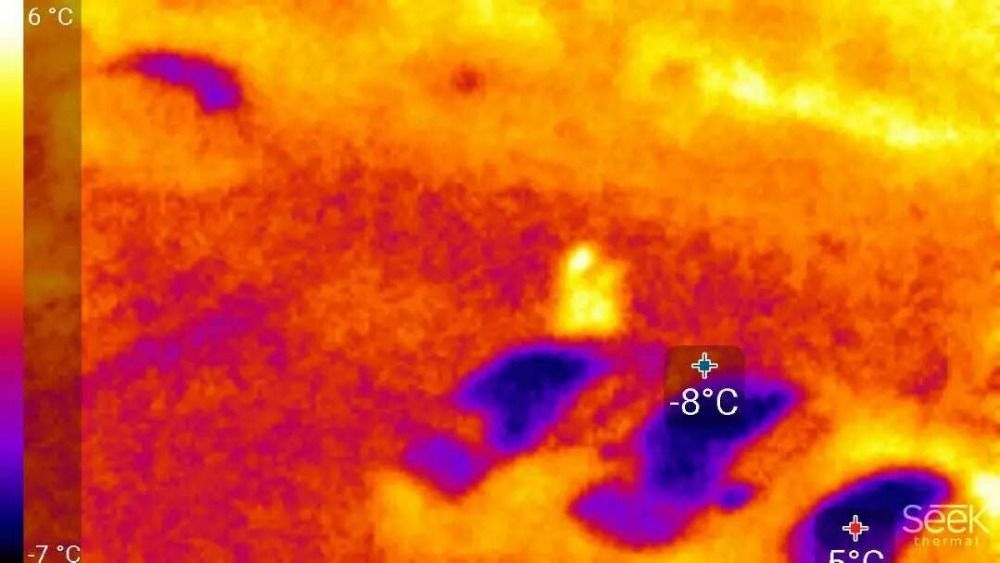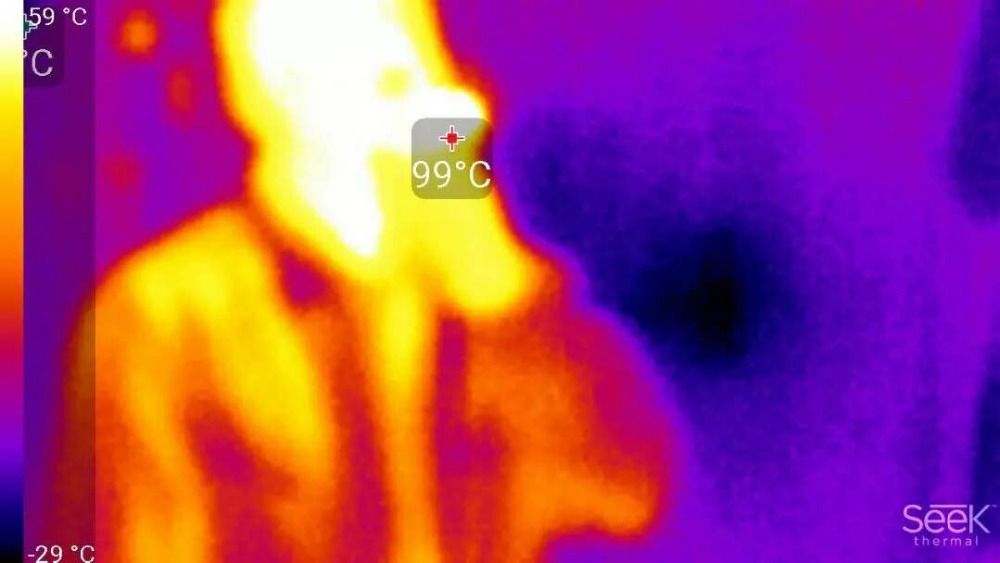 206 x 156 is 32,136 pixels
Vanadium oxide microbolometer
Long wave infrared 7.2 to 13 microns
Test temperature: - 40 ° C to 330 ° C
Refresh frequency: < 9hz;
Contains a protective cassette.
1800 ft.Detection Distance