📢 Siapa yg belum guna Penapis Air di rumah wajib baca ni :
🛑 Masih guna air terus dari paip di rumah yg kotor? Bahaya tu. Air penuh kuman,bakteria kotor dan berkarat.Walau
kita masak air pun takkan bersih pun.
🛑 Atau masih perlu susah2 ke kedai tapis air utk minum?
"Tapi, kami faham klu nak pakai penapis air mesti mahal kena keluar duit beribu @ pening kepala kan nak tanggung
hutang ansuran bulan2"
Ok, skrg dah tak perlu risau lagi klu nak pasang dan guna Set Penapis Air di rumah.
Memperkenalkan Set Mini Water Filter Kenko yang menggunakan teknologi 8 kali tapisan daripada Jepun
.
.
DIJAMIN ORIGINAL : POSTAGE DARI HQ
.
.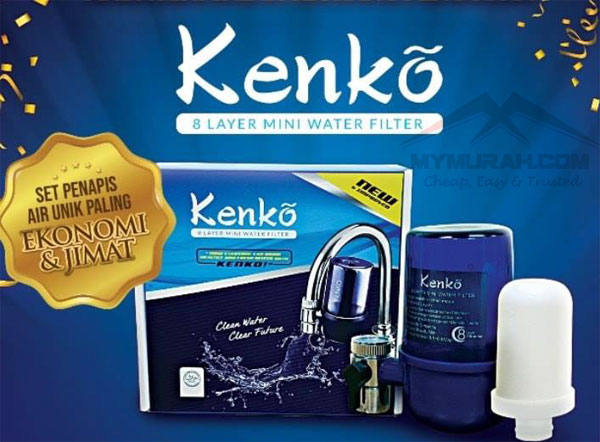 .
.
KENKO 8 LAYER MINI WATER FILTER
PALING UNIK, JIMAT & EKONOMI
PENAPIS AIR MINI INI KECIK TAPI POWER, ON THE SPOT MAMPU TUKAR AIR KOTOR JADI BERSIH - AUTOMATIK
.
.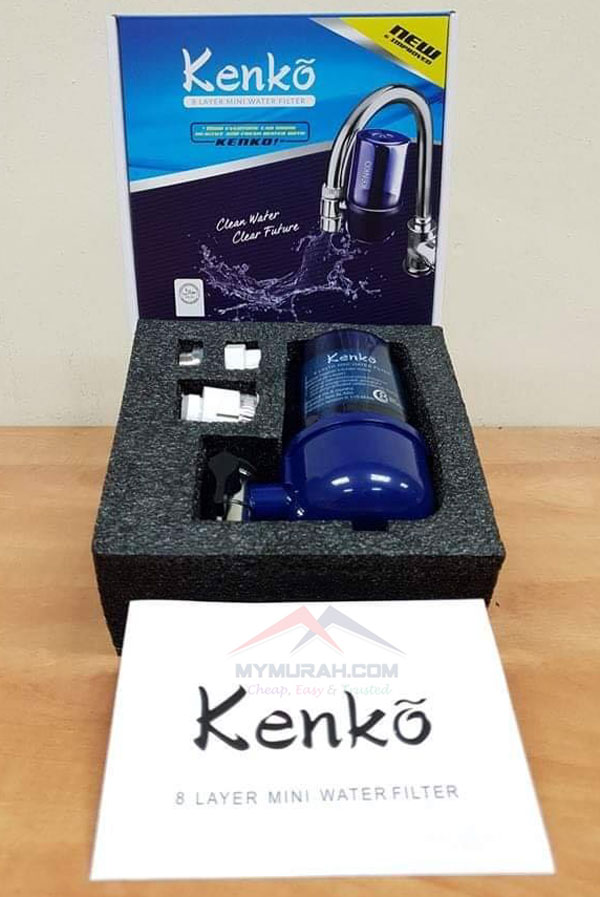 .
.
BELI 1 SET, PERCUMA 1 SET
.
.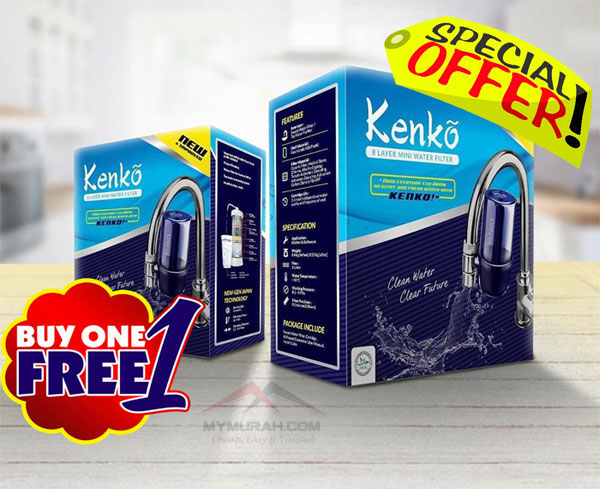 .
.
☑ Yg pertama mestilah pasal harga sebab mmg murah sgt (jangka hayat tahan boleh guna sampai 4 tahun pulak tu.
HANYA SEKALI BELI !
☑ Walaupun murah tapi filter ni guna JAPAN ORGANIC TECHNOLOGY sbb dlm ceramic filter ni ada 8 Lapisan Bahan yg
berkualiti khas utk tapis air hingga bersih jernih setanding dgn filter yg mahal ribu2 tu.
☑ Lepas pasang, kita boleh terus tgk kesan segera LEPAS 2 MINIT JE air berubah jadi jernih dh takde kotor & keladak
lagi.
☑ Lagi satu filter ni kecik power & mmg jimat ruang bila pasang tak nampak semak kat rumah kita.
☑ Filter ni jugak boleh pusing 360 darjah,jadi mudah lah nk buat kerja2 dapur kt rumah.Air kat sinki pun akan jadi
lebih laju.
☑ Hilangkan parasit, bahan kotor, cacing, klorin, alga, logam berat, karat, giardia, cryptosporidium, bahan
tercemar organik dlm air. (Guna basuh sayur dan masak nasi lambat basi)
☑ Nak pasang benda ni pun sgt2 lah mudah org pompuan pun boleh pasang sendiri hanya 3 minit siap.
☑ Paling penting 100% ada SIJIL SAH HALAL JAKIM dan selamat utk digunakan.Tak ada tulang haiwan.
☑
Lepas
pasang filter ni,1 family boleh terus minum air dari sinki sbb yakin air mmg dh ditapis bersih. Dah tak perlu
tapis air kat kedai lagi.
.
.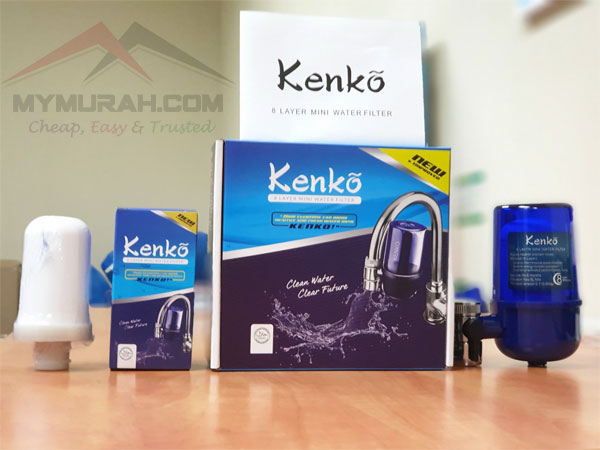 .
.
.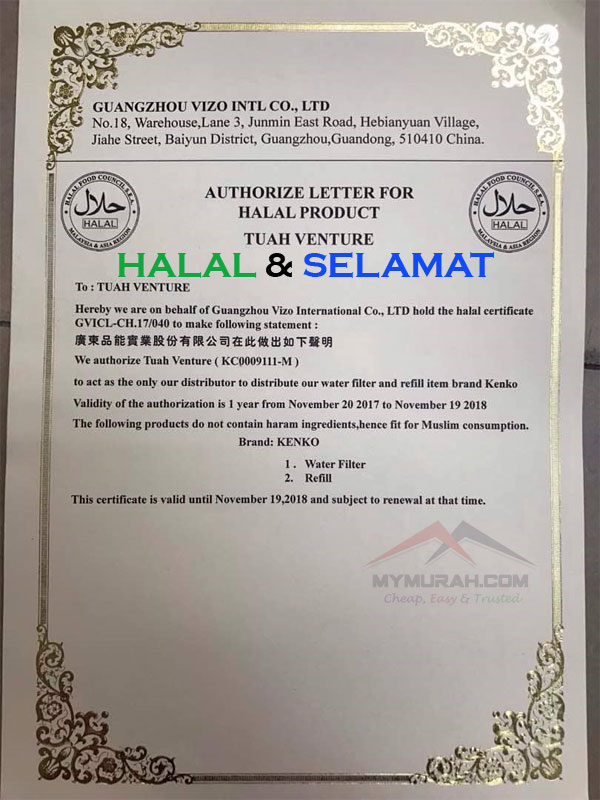 .
.
DIJAMIN ORIGINAL : POSTAGE DARI HQ
.
.
KETAHUI TUJUH (7) SEBAB KENAPA RAMAI MEMILIH SET BERBANDING PENAPIS AIR MAHAL.
Penapis air ini menggunakan teknologi dari Jepun dengan kuasa 8 tapisan bagi menapis semua kotoran bhya dalam

air. (Kualiti tinggi)

Kesan serta merta. (Pasang dan tak sampai 1 minit akan lihat perbezaan warna dan rasa)
Tiada ansuran bulanan langsung. Sekali bayar sahaja. (Itupun tak sampai RM150 pun satu set lengkap.)
Sangat menjimatkan ruang. (Pasang kat kepala paip sahaja)
Sesuai hampir pada semua kepala paip kediaman di Malaysia. (Semua disediakan)
Cara pasang yang sangat mudah dan cepat. Budak darjah 6 pun boleh buat.
Paling best! Tak perlu guna elektrik langung..dah dapat air bersih dan hilang bau. Sedap pun sedap
.
.
.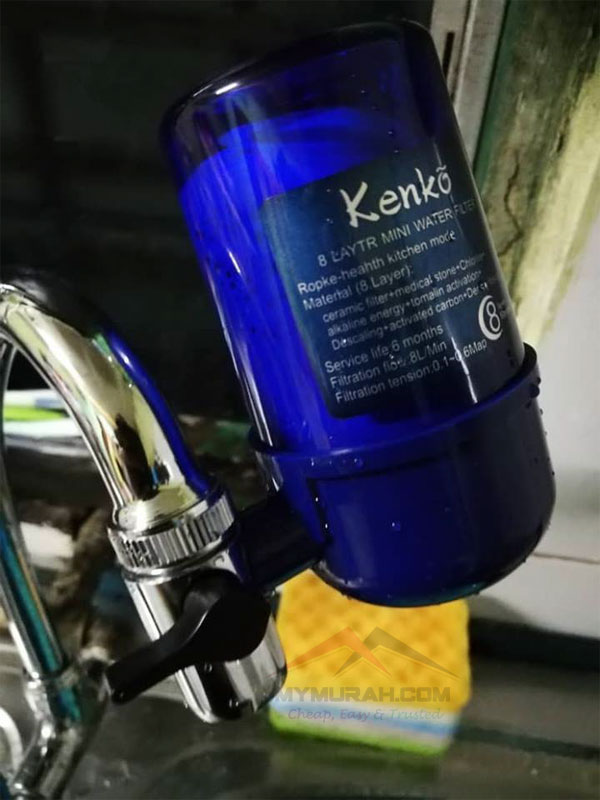 .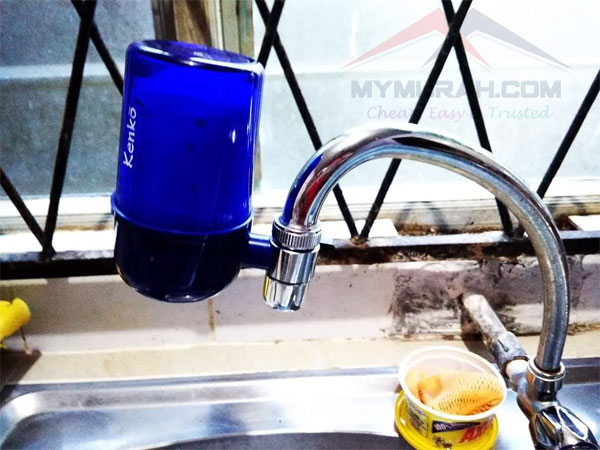 .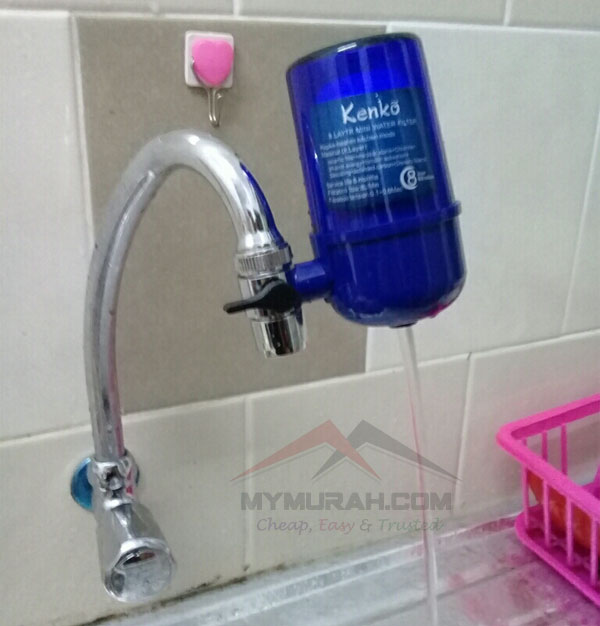 .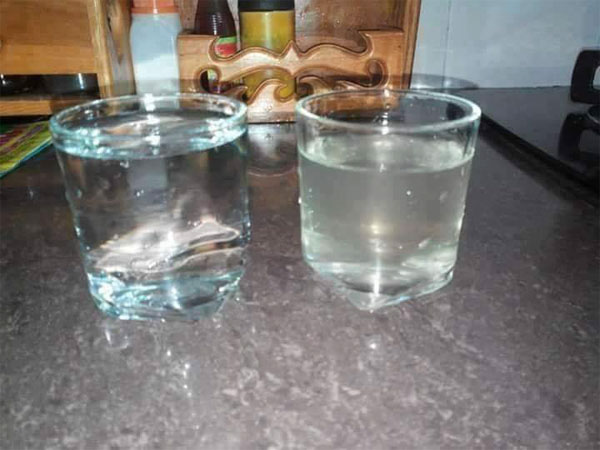 .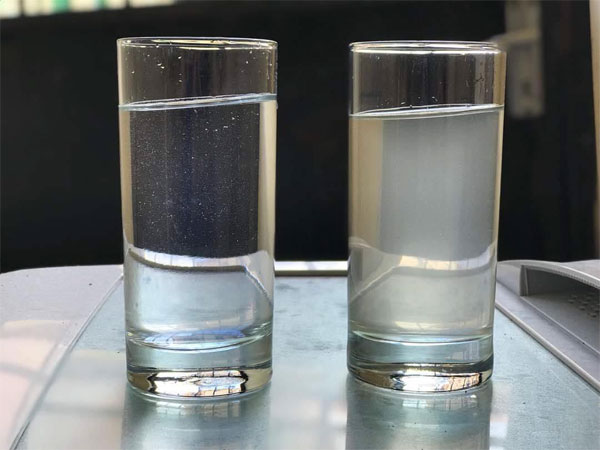 .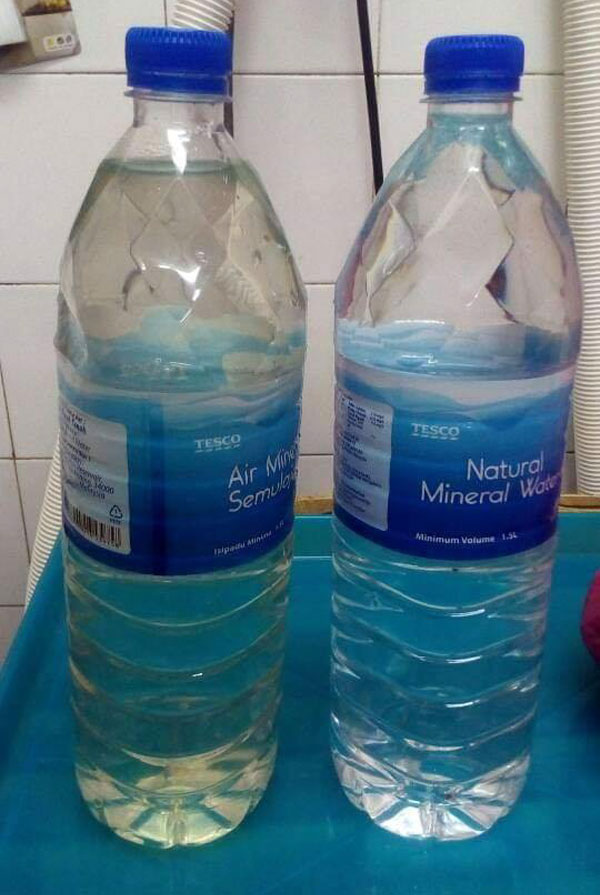 .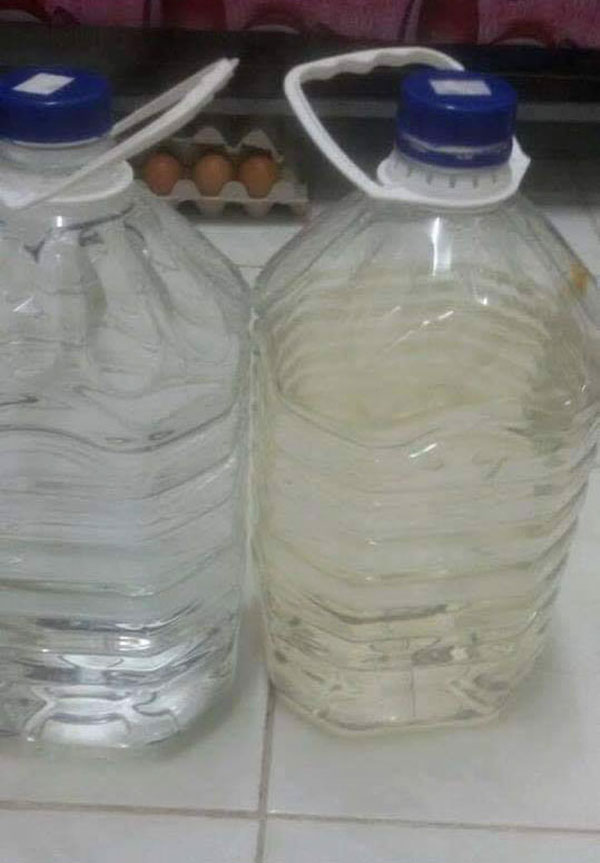 .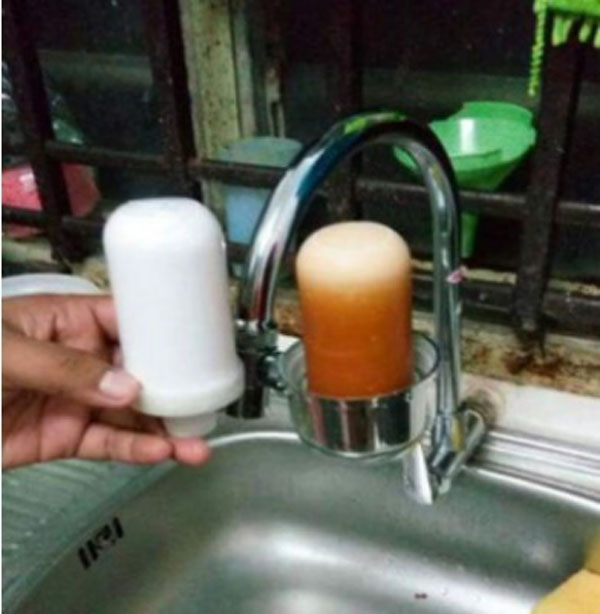 .
.
🚫 TAK PERLU BAZIR HUTANG BULAN-BULAN.
🚫 AUTOMATIK ! TAK PERLU ELEKTRIK.
🚫 5 MINIT SIAP PASANG TERUS GUNA TAHAN
Pertama di Malaysia,
Pakar Rawatan air dgn harga rakyat mampu milik.
Kenko Mini Water Filter.
.
.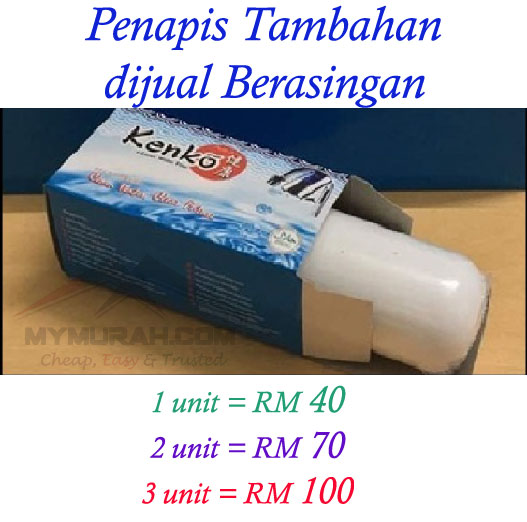 .
.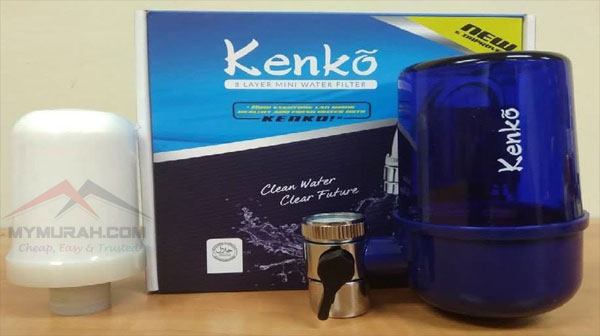 .
.
BELI 1 SET, PERCUMA 1 SET
.
.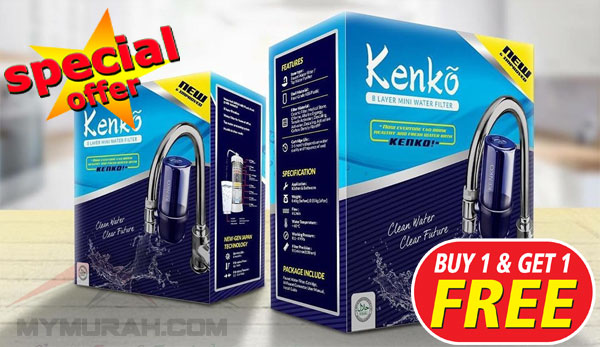 .
.
DIJAMIN ORIGINAL : POSTAGE DARI HQ
.
.
☑

Murah

☑

Cepat

☑

Jimat

☑

Berkualiti
.
.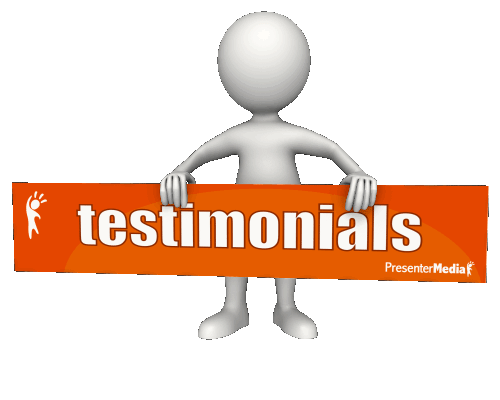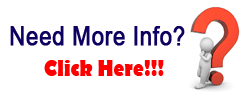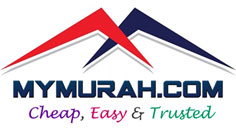 • Postage by POSLAJU only around Malaysia. Take 1-5 working days to deliver depend on location.