Skywatcher Explorer 150 EQ3 EQ Mount - Steel Tripod
Skywatcher Explorer 150 EQ3 Telescope Is Suitable For Astronomer Looking Package Of Good Telescope And Also High Quality Mount. The Skywatcher Explorer 150 EQ3 Telescope Features A 150mm F/5 Parabolic Newtonian Telescope Providing Great Light Gathering Power And Also Resolution For Visual Usage, But Also Can Be Use For Deep Space Imaging With Upgrade Of Motor Drive/Go-To System
For High Accuracy And Stable Imaging Platform Meant For Portability. The Skywatcher EQ3 Have Features Similar To Larger Skywatcher EQ5, But In A Smaller More Portable Package. The Skywatcher EQ3 Mount Is A Serious Mouting For Those Looking For A Proven High Tracking Accuracy Mount, Providing Accuracy Within Range Of +/-10 Arc Second Periodic Error. Upgradable To Motor Drive/Go-To System
The Skywatcher EQ3 Steel Tripod Mount Can Carry Payload Of Up To 8Kg (5.5Kg For Imaging) Capable Of Holding Optical Tube With Accessories Up To 6'' Size Or 4'' Refractors For Imaging, Up To 8'' Telescope For Visual Usage. The Skywatcher EQ3 Mount Is The Choice For Those Keen On A High Precision Mount With Future Room For Expansion And Multiple Capability In Both Visual And Imaging.
Features
High Quality 150mm Newtonian Telescope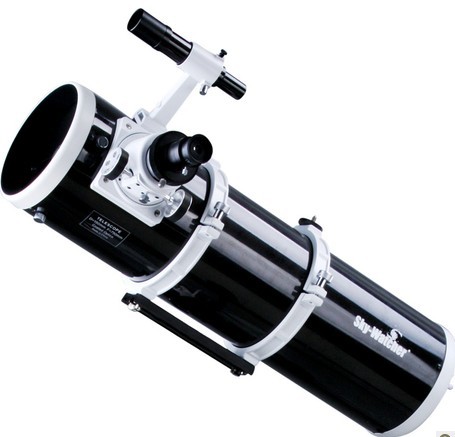 Skywatcher Explorer 150 EQ3 Telescope Feature A Diffraction Limited 150mm F/5 Newtonian Reflector. This Provide More Than Ample Of Aperature For Visual And Fast Focal Ratio Provide Excellent Deep Space Imaging
High Quality Equatorial Mount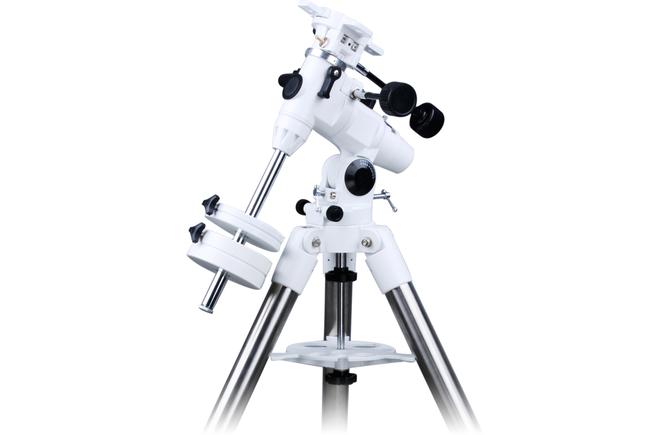 Skywatcher EQ3 Mount Is Choice For Beginner Astronomer Looking For Imaging And Visual Mount. The Skywatcher EQ 3 Mount Can Be Upgraded To Motor Drive Or Go-To System For Deep Space Imaging. Steel Tripod Version Provide More Stability And Higher Payload Than Aluminium Tripod Version
Adjustable Stainless Steel Tripod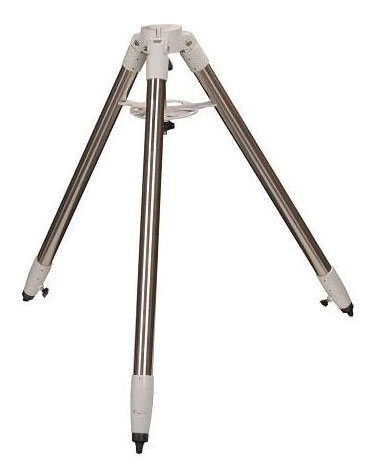 Skywatcher EQ 3 Comes Standard With 1.75'' Stainless Steel Tubular Tripod To Provide Stability And Sturdy Platform For Imaging. The Tripod Is Relatively Light Weight For Transportability. Best Choice For Portability And Stability
Computerized Go-To System Upgradable
Skywatcher EQ3 Pro Mount Can Be Upgraded To Go-To Technology. Go-To System Features Built-In Internal Computerized System With 42,000+ Object Database, Which Is Fully Upgradable For Future Database Expansion. The Controller Controls The Precise Dual Axis Servo Motor Allowing Accurate Go-To And Tracking
Specifications
150mm Aperature Parabolic Newtonian Reflector

Skywatcher Deluxe Super Multi-Coating

F/5 Focal Ratio

750mm Focal length

Diffraction Limited Optics

360x Maximum Magnification

459x Light Gathering Power

0.77 Arc Second Resolution

2'' Focuser With 2'' To 1.25'' Adapter

Payload Capacity : 8Kg (Visual) 5.5Kg (Imaging)

Minimal vibration for steady long-exposure photography

Telescope Mounting Method: Tube Ring

Tripod: Stainless Steel Legs

Counterweight Shaft Material: Stainless Steel

Mount Weight (without counterweight): 3.4Kgs

Mount Height: 35cm

Total weight: 6kgs (without counterweights)

Upgradability : Go-To Or Motor Drive
Included Items
Skywatcher BKP 150 F/5 Newtonian Reflector

6x30 Finder Scope

25mm Super Eyepiece

10mm Super Eyepiece

Skywatcher EQ-3 Mount

1.75'' Stainless Steel Tripod

1x 3.5 Kg Counterweight

1x 1.8 Kg Counterweight

2'' Extension Tube

2'' to 1.25'' Adapter

2 Years Warranty
Original Skywatcher Product. We Do Not Dropship Telescope, We Are Dedicated Telescope Store With Over 100 Model Telescope Available In Stock. Basic Usage Training Support.
All Item Are 100% Original Item, We Are Authorized Dealer For Skywatcher USA Product In Malaysia. We Do Not Sell Grey Market Import/Dropship From China, No Issue With Warranty. We Provide Complimentary Free Astronomical Observation Traning For Our Customer Plus Technical Support. 100% English Manual - Not China Import. We Have Item In Store For Customer To Test It. No Pre-Order Or Long Waiting Delivery - Immediate Delivery Within 3 Working Days After Payment
Interested Please Contact 017-6063060/03-40317167/013-2312109
Whatsapp 011-11230602
Kindly To Arrange Appointment With Us For Visit At Our Store (Setapak, Kuala Lumpur)