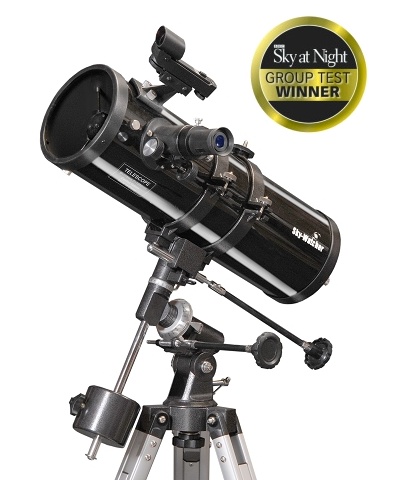 Skywatcher SkyHawk 1145P Telescope
*Similar To Orion Starblast EQ 4.5, At Just Fraction Of Price*
Skywatcher SkyHawk 1145P Telescope Provide Beginner Great Performance Telescope At Great Value - Best Seller Telescope Series In Europe. Features Parabolic Mirror That Provide High Magnification And Light Gathering Power Allow User To Look Deeper Into Space Than Smaller Refractor. Skywatcher SkyHawk 4.5 Telescope Are Built With High Standards & Quality With Proven Performance. Diffraction Limited Optics Allowing High Magnification And Clarity View Of Celestial Objects
Skywatcher SkyHawk 4.5 Newtonian Reflector Telescope Feature High Quality 4.5'' (114mm) F/4.5 Parabolic Mirror. Telescope Is Lightweight, Compact Allow Easy Transportation And Set Up. This Telescope Provide Life Time Of Great View For Astronomer And Serve As Easy Grab & Go Telescope. Include 2 High Quality Kellner Eyepiece Best Suited For Beginner. Skyhawk 4.5 Provide 203% More Power Than Standard 80mm Telescope & 265% More Powerful Than 70mm Telescope
Features
Diffraction Limited True Parabolic Newtonian Mirror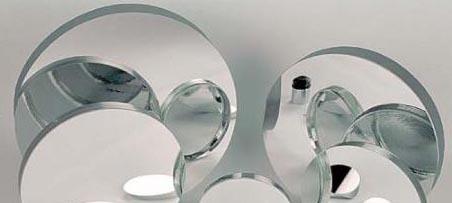 Diffraction Limited Mirror Are Best Precision Polished Parabolic Mirror, Allowing It To Achieve Near Perfect Optical Potential. The 4.5'' Mirror Allow Maximum Magnification Of 270X And Limiting Resolution 1.02 Arc Seconds. Parabolic Mirror Are Only Found In More Expansive Telescope But Gives Spherical Aberation Free Image
Skywatcher Super Eyepiece
Skywatcher SkyHawk 4.5 Comes With Very High Quality Super Long Eye Relief Eyepiece. This Is Better Than Standard Hugyens Or SR Design. Best Value For Beginner Without Compromising Viewing Experience
High Quality Mount
Skywatcher EQ Mount Provide A Solid Platform For Observation. Skywatcher EQ Mount Are Built With Higher Quality Than Other Similar Designed Mount Providing More Rigid & Stable Observation. Feature Full Aluminium Construction With Dual Axis Slow Motion Controller. It Can Be Motorized For Tracking Purpose
Full Height Adjustable Tripod
Full Sized Adjustable Tripod Allow Flexibility Of Your Viewing Position. Weather For Children Or For Adults, The Tripod Can Be Fully Adjusted For Maximum Comfort
Specifications
Parabolic Newtonian Reflector Optical Design

114mm Primary Mirror (4.5'' Aperature)

500mm Focal Length

F/4.5 Focal Ratio

270X Maximum Useful Magnification

Magnification With Included Eyepiece : 20x, 40x, 50x, 100x

265X Light Gathering Power

12.9 Limiting Magnitude

1.02 Arc Seconds Resolution

Equatorial Mount (EQ-1 Class)

Motorize : Yes (Optional)

Total Assambled Weight : 9.3 Kg

Finishing : Black

Included Items
Original Skywatcher Product. We Do Not Dropship Telescope, We Are Dedicated Telescope Store With Over 100 Model Telescope Available In Stock. Basic Usage Training Support.
We Include Free Collimation Service For Telescope. All Reflector Are Collimated With High Grade Howie Glatter Collimator Ensuring Precise Collimation Prior Shipment
Comes With 2 Super MA Eyepiece. Super MA Are Better Designed And More Expansive Than SR Eyepiece, Giving Better Colour Correction And Clarity.
Skywatcher Super Eyepiece - Higher Quality Than SR
114mm Optics Gives 203% Better View Than 80mm Optics

Comes With Red Dot Finder Scope (Left) . Better Than 5x24 Finder Scope (Right) Which Is Very Low Quality.
Precision Made Parabolic Newtonian Mirror. These Are Diffraction Limited High Quality, More Expansive Than Spherical Mirror. Parabolic Mirror Are Harder To Manufacture, But Gives Better Optical Performance. Lower Quality Newtonian Reflector Comes With Spherical Mirror, Which Is Hard To Collimate And Give High Distortion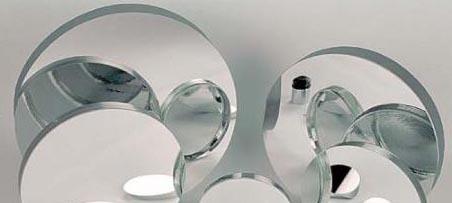 All Item Are 100% Original Item, We Are Authorized Dealer For Skywatcher USA Product In Malaysia. We Do Not Sell Grey Market Import/Dropship From China, No Issue With Warranty. We Provide Complimentary Free Astronomical Observation Traning For Our Customer Plus Technical Support. 100% English Manual - Not China Import. We Have Item In Store For Customer To Test It. No Pre-Order Or Long Waiting Delivery - Immediate Delivery Within 3 Working Days After Payment

Interested Please Contact 017-6063060/03-40317167/013-2312109

Whatsapp 011-11230602

Kindly To Arrange Appointment With Us For Visit At Our Store (Setapak, Kuala Lumpur)

Last Updated @ 9/1/2018 9:25:02 PM