LED Snowfall Meteor Rain Lights, Meteor Effect, Romantic aesthetic,Low-Voltage Power Supply, IP64 Waterproof, more Durable.
Every bulb turns on and out one by one in sequence like snow fall, richer colors, very beautiful.
Widely used for market Engineering lighting, architectural decoration, also good to use to decorate trees along streets, parks, rivers, urban night lighting, attractions landscaping, gardening, community night crystal decoration, hotels, shopping malls, night entertainment all over the environment decoration.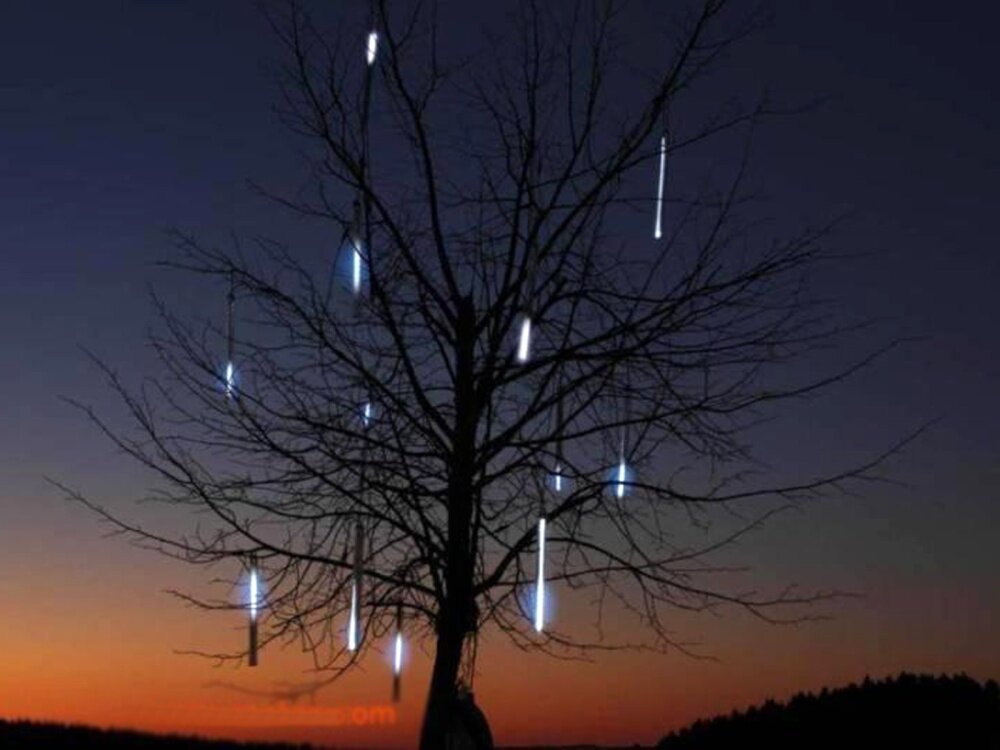 Specification :
Tube: 1.0cm x 30cm;

LED Qty: 18pcs/tube;

Protection Class: IP64

Power Consumption: Less 2W/Set

Lifespan: 30,000 hours

Color: Cool White

Mini LED Meteor Tubes: 8 PCS

Tube Spacing: 30cm