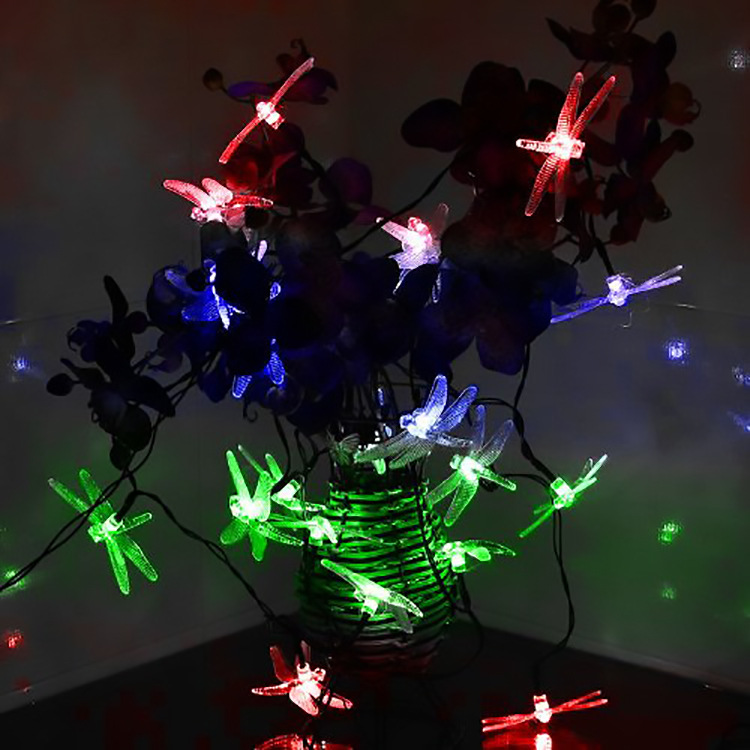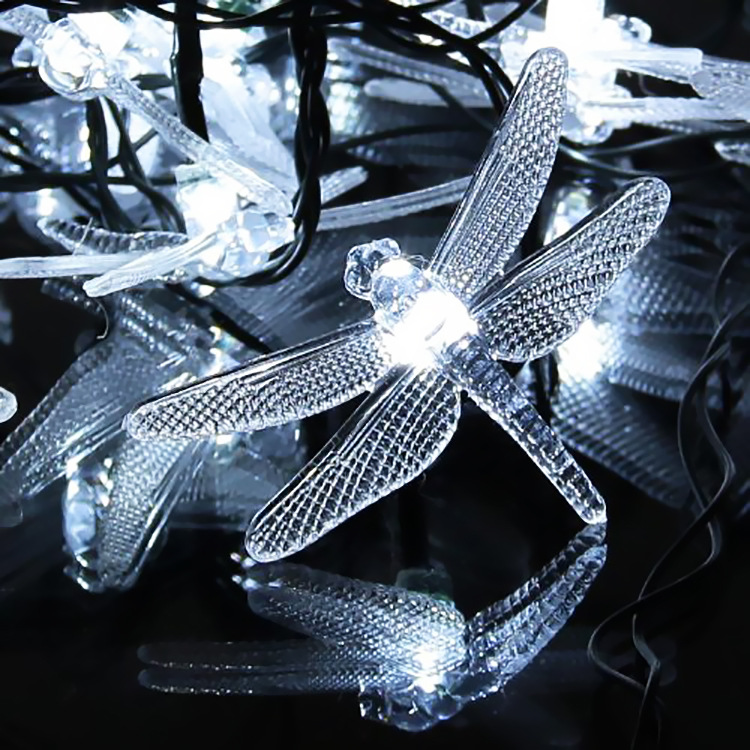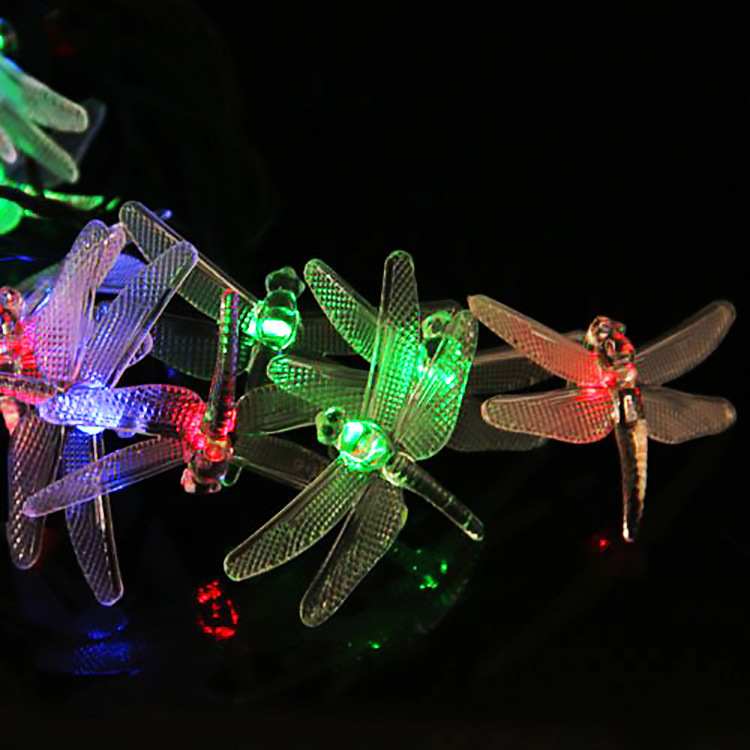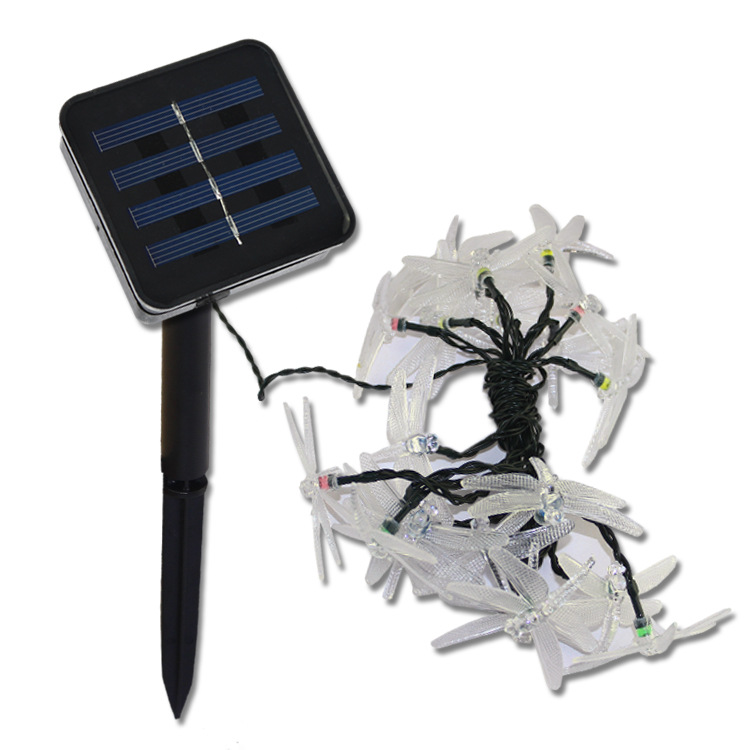 Light up your garden! Enjoy your live everyday! 
Dragonflies Solar string lights 20 LEDs 7 colour,Christmas Party Festival Decoration light
Specifications:
Total 4.80m cable, 1m leading cable, LED spacing 20cm;

80 x 70mm amorphous solar panel;

20 energy saving LED's(Mix colour)  with translucent Dragonfly cover

1.2V Ni-Mh (AA) rechargable battery;

1 pc plastic pole & plastic stake ,no wall mount;

PP Plastic,black solar panel, green cable;

ON/OFF switch,no CDS,no timer;

Automatically illuminates at dusk and turns off at dawn;

Up to 8 hours of lihgt each night when fully charged;

No wiring ,simply install and enjoy,No operating costs;
Instruction: Turn on the switch of the light  placing your solar garden light in direct sunlight, at daytime, Sunlight through the top of the solar panels into electricity, electrical energy through solar panels is stored in rechargeable batteries, Your solar garden light will then automatically turn on at dusk. no wiring or additional power supply, easy to install.
Pls fully charge the battery by placing your solar garden light in direct sunlight for 24-36 hours before first time use.
Package including:  
1*Solar Panel

1*20 LED Light string
1*Garden plastic pole & plastic stake