Product Details
Special design for Summer Ride!!
- More comfortable, breathable, quick dry and easy-care.
- Suitable for daily leisure cycling, short riding, night riding, and mild cross country.
Win by comfortable, Rhythm use more flexible materials, and according to human body engineering use suitable materials to make it more dry and comfortable.
4 different types of fabrics in jersey
Materials:
#1 Front & Back of Jersey : Advanced Super Lightweight Air-Through Mesh Fabric
#2 Side of Jersey : Ultra High Air-Flow breathable quick dry material
#3 Shoulder : StarLight-Apef quick dry breathable material
#4 Cuff : High elasticated Lycra
Highlights:
BODY :
Made from stretchy, breathable and Super Lightweight Air-Through Mesh Fabric materials, which helps wicking away sweat from the body quickly and keep you comfortable, drier and cooler.
• It helps reduces drag when you ride so you can perform better and ride longer!
COLLAR :
Stand-Up V-Shaped collar to Shade your neck in hot days.
CUTTING :
3D cut, body-hugging fit, so comfortable and fitness.
SIDE JERSEY :
Ultra High Air-Flow breathable fabric of the two sides for quicker perspiring and more ventilation.
SLEEVE & CUFF :
Using Lycra elastic fabric makes the cuff feel more comfortable and no bound feeling.
Longer sleeves helps reduce drag around upper arms.
HEM :
Bottom hem grip to prevent the back of the jersey from sliding upward.
POCKET :
3 pockets at the back, easy for holding small items.
REFLECTIVE STRIP:
Reflective strip at the back to help make you more visible in low light. To ensure night riding safety.
ZIPPER :
Full length zipper
- 5P Large Chain Zipper, which is corrosion resistance, toughness, and a lower shrinkage rate. It had passed thousands of times test on crack and stuck during riding.
PRINT :
Sublimation print technology, use Italy Manoukian-Argon ink, Environmental friendliness and never fade.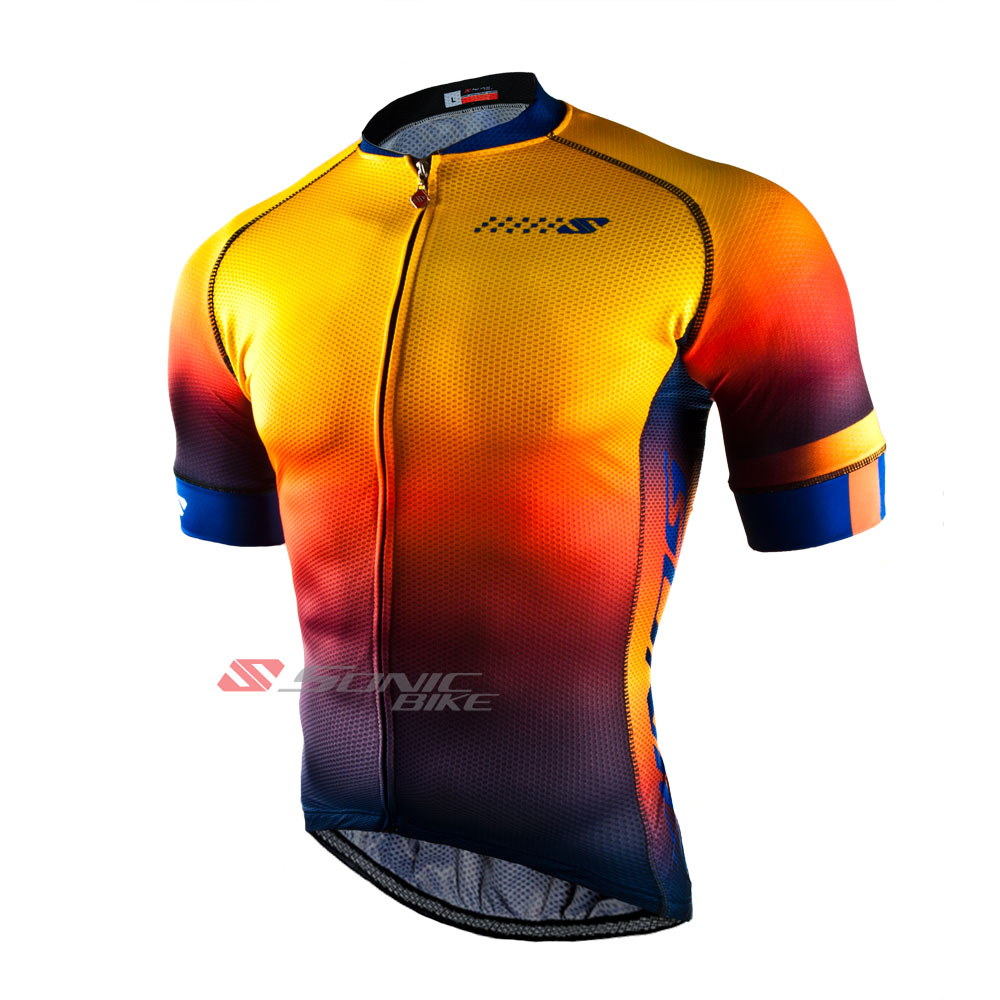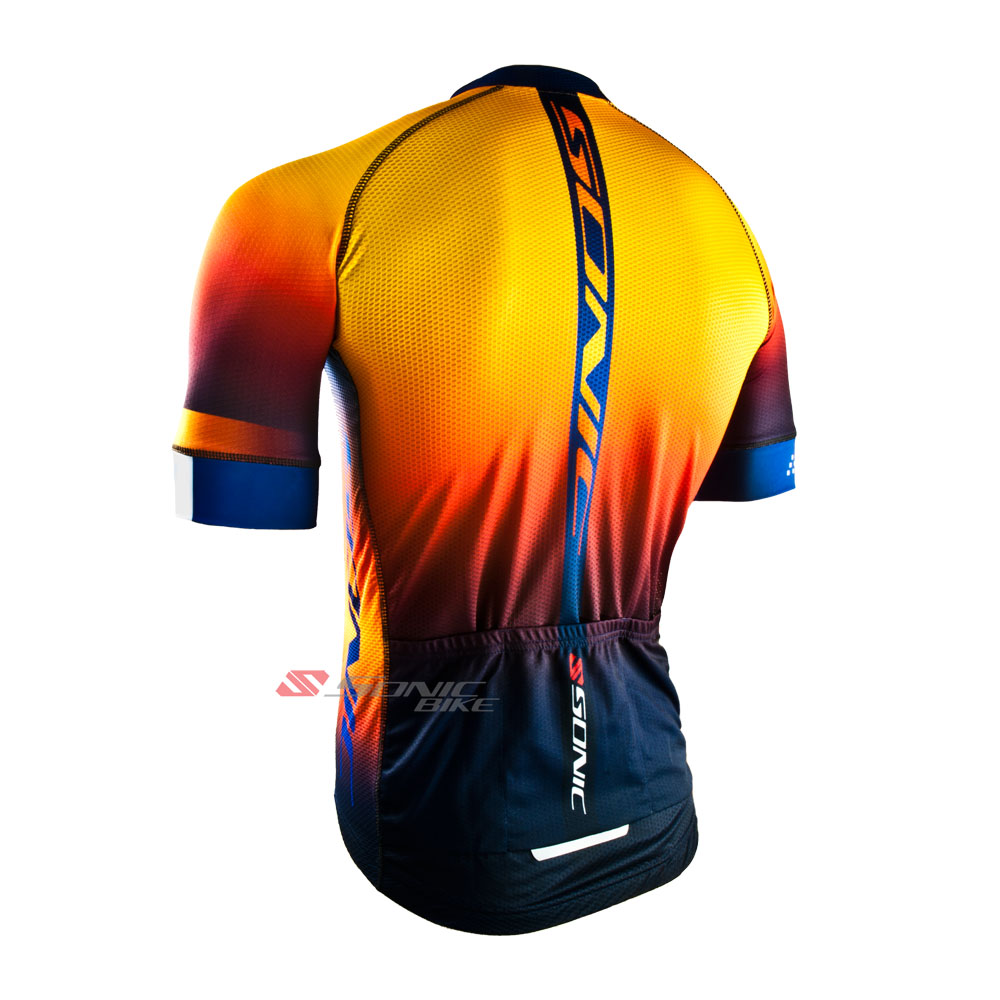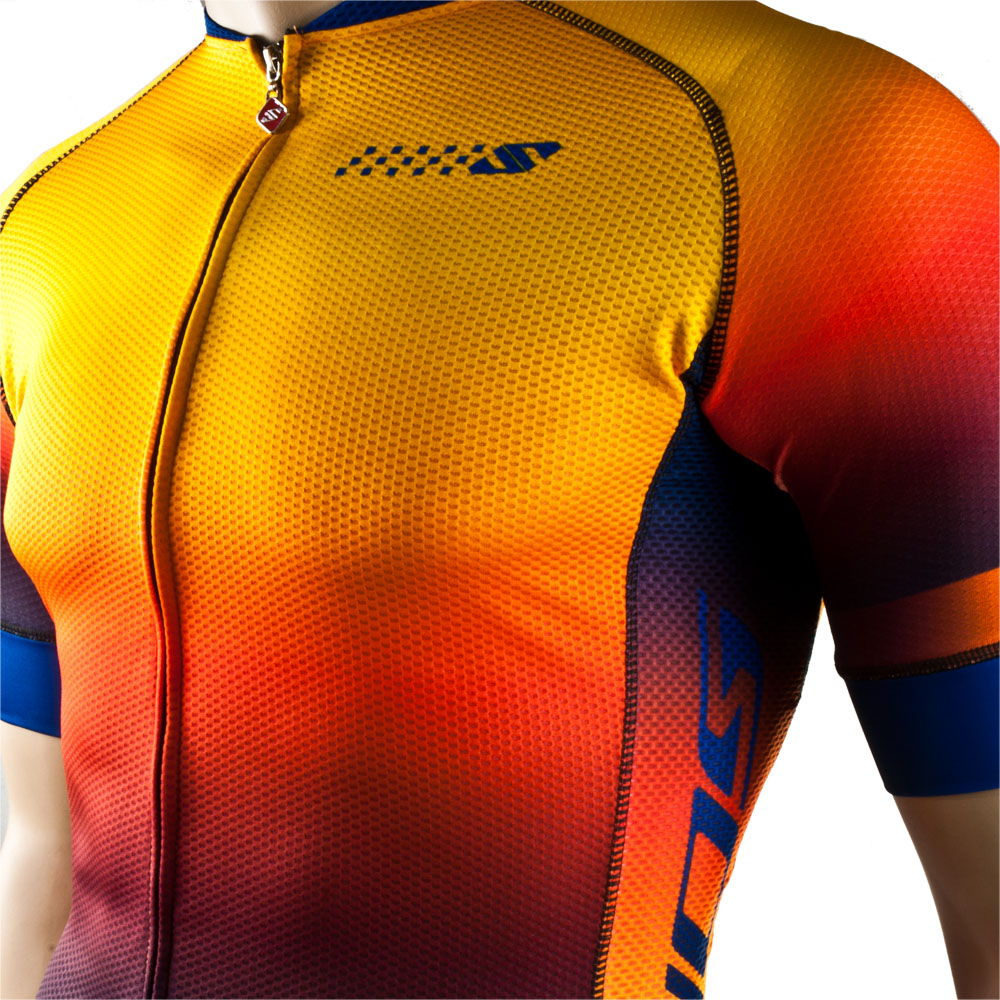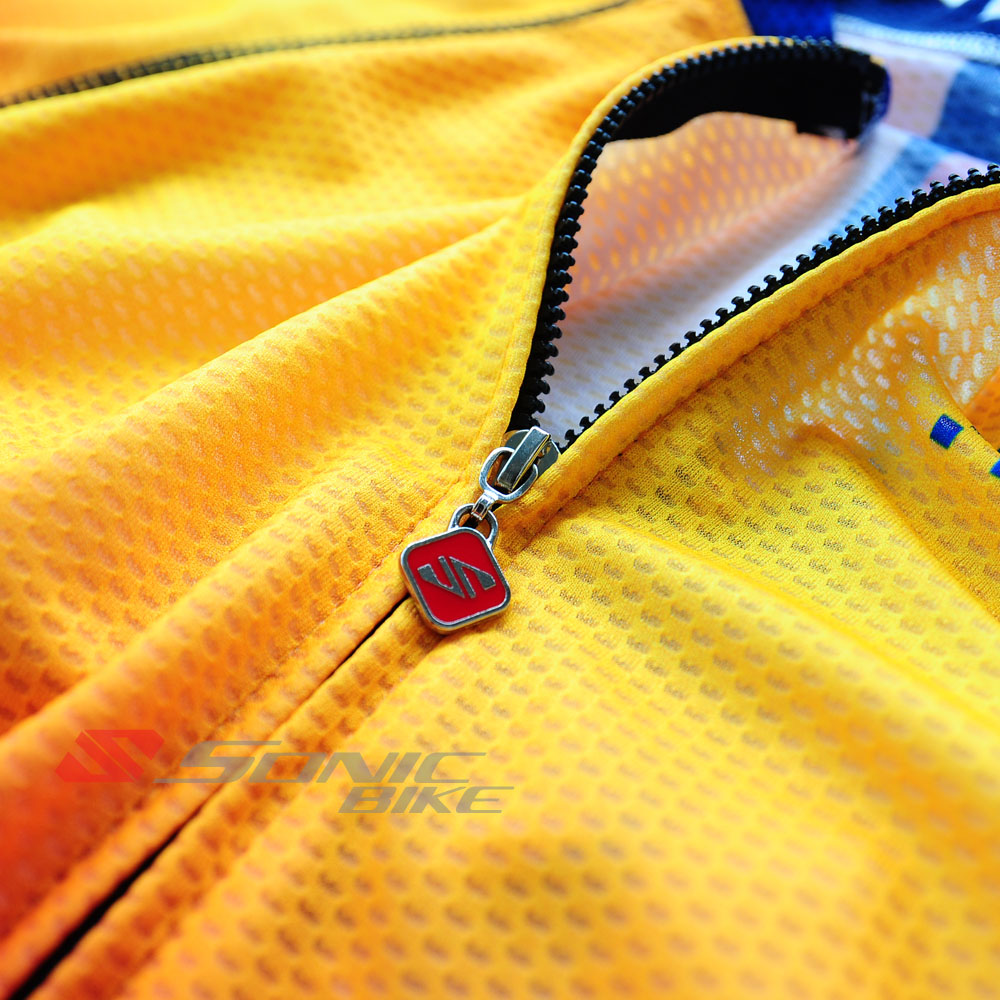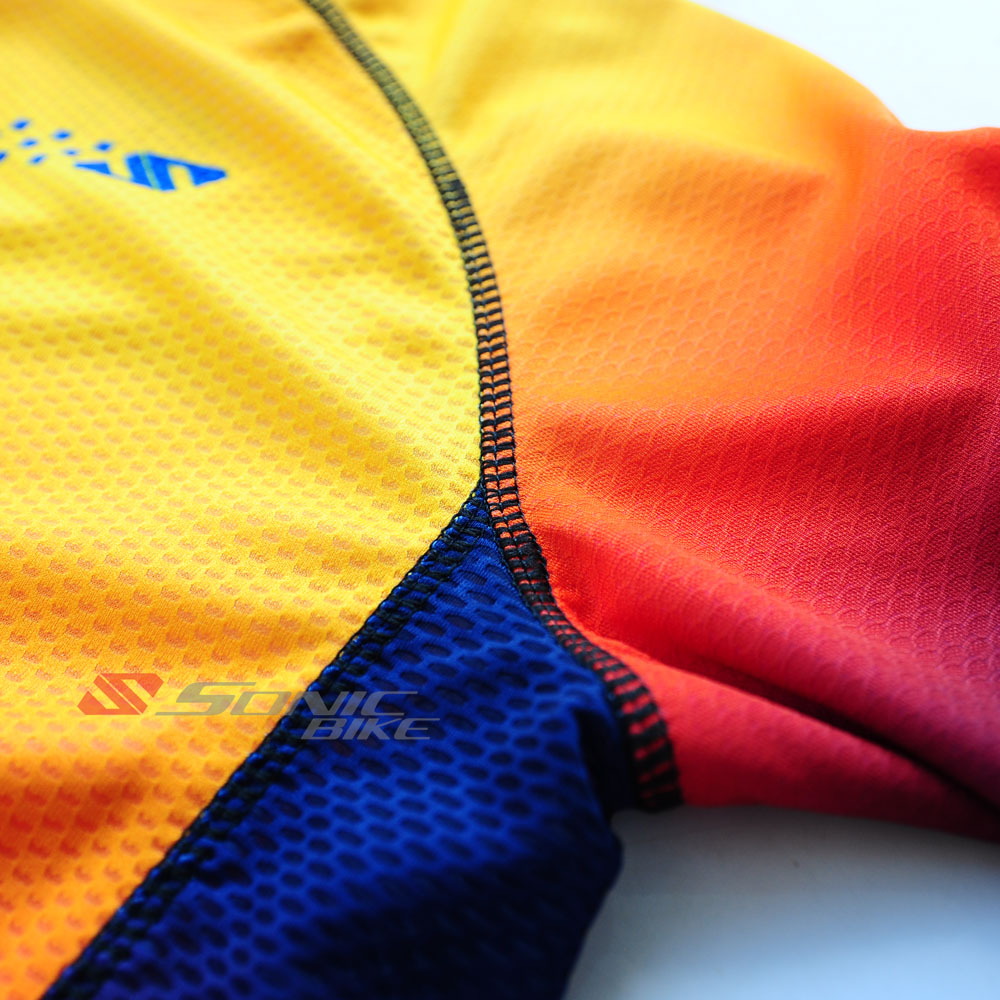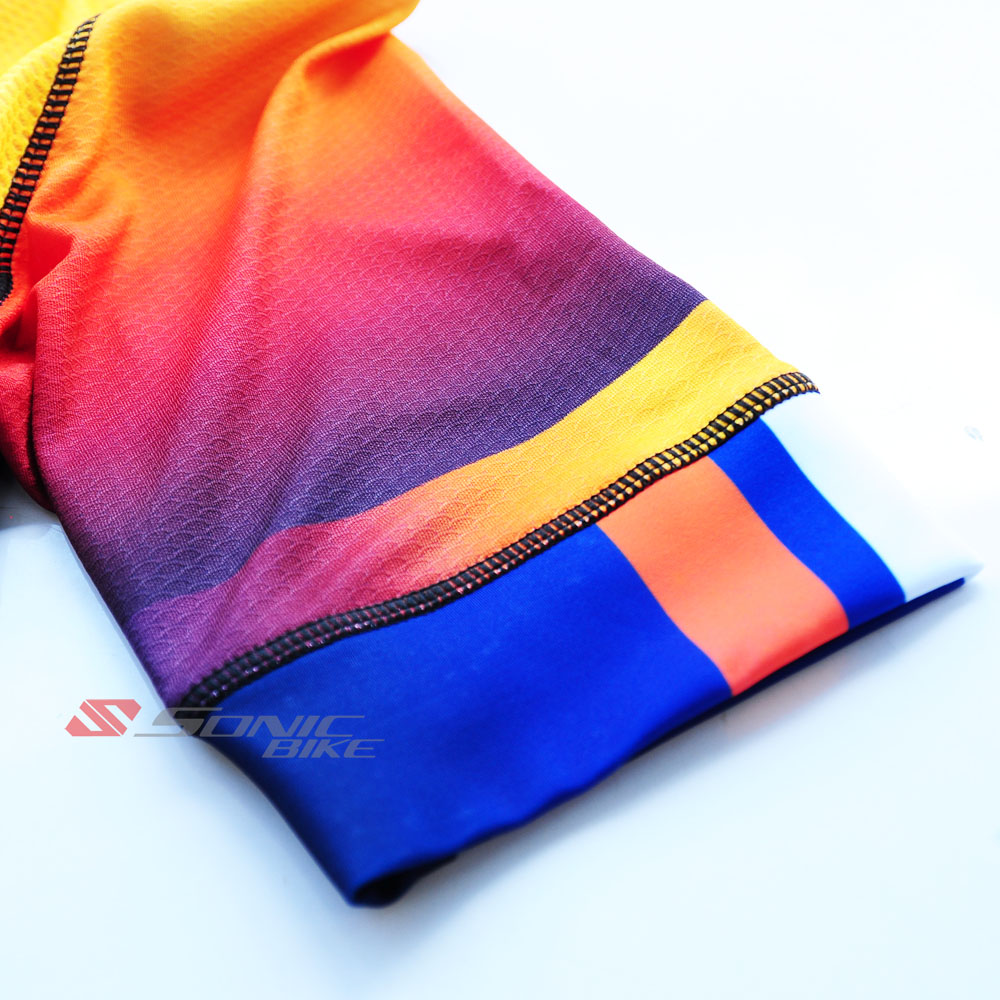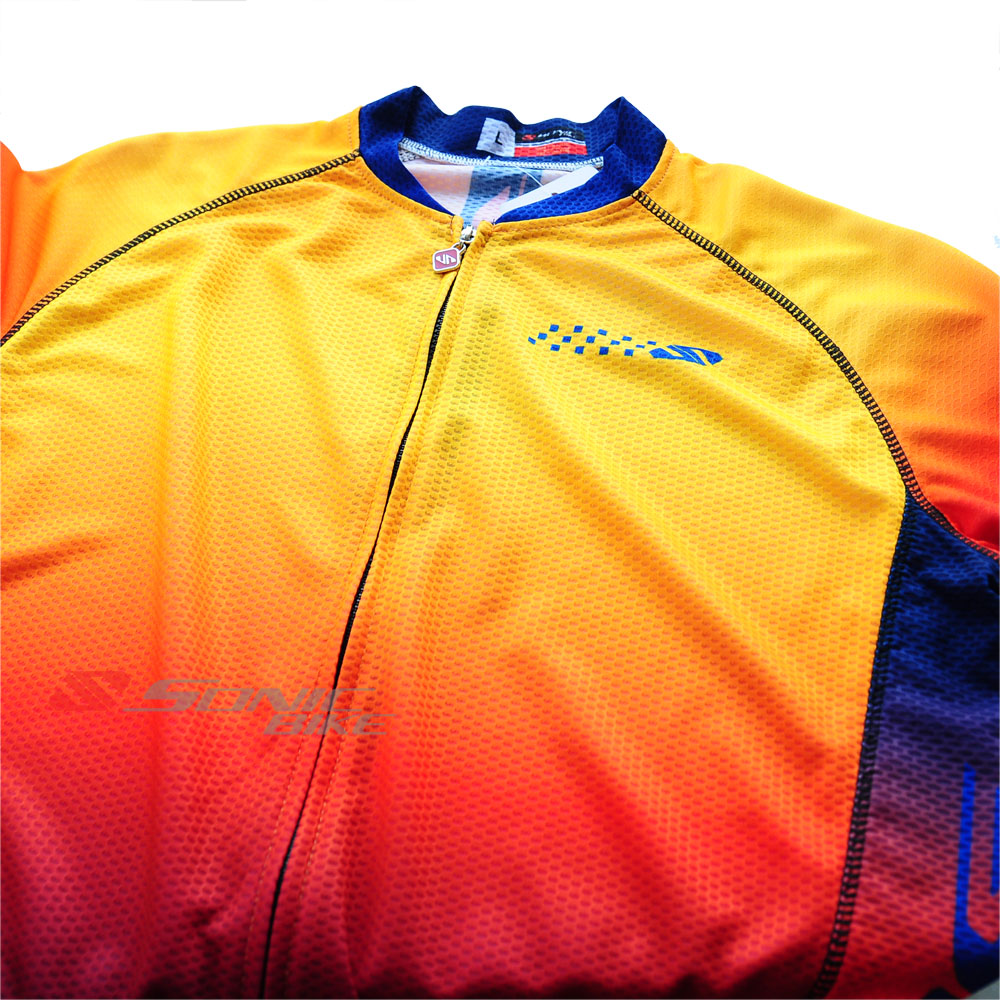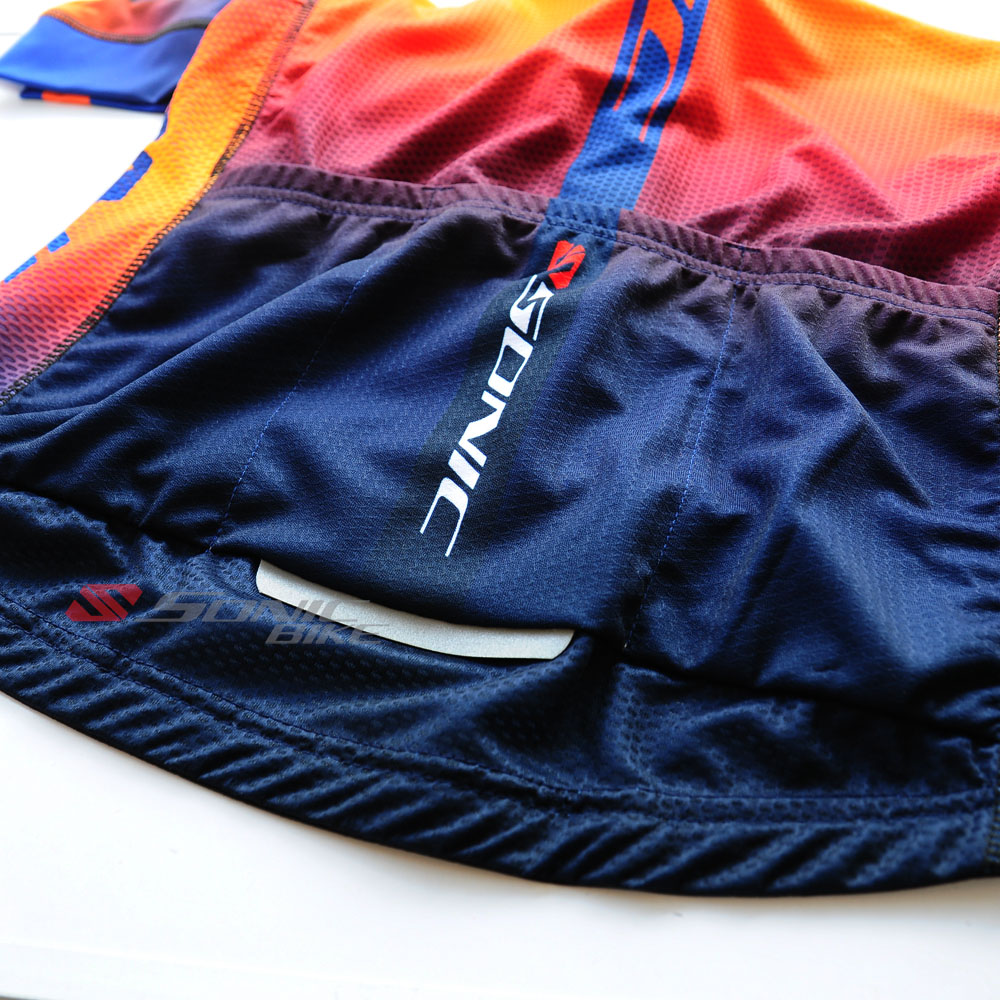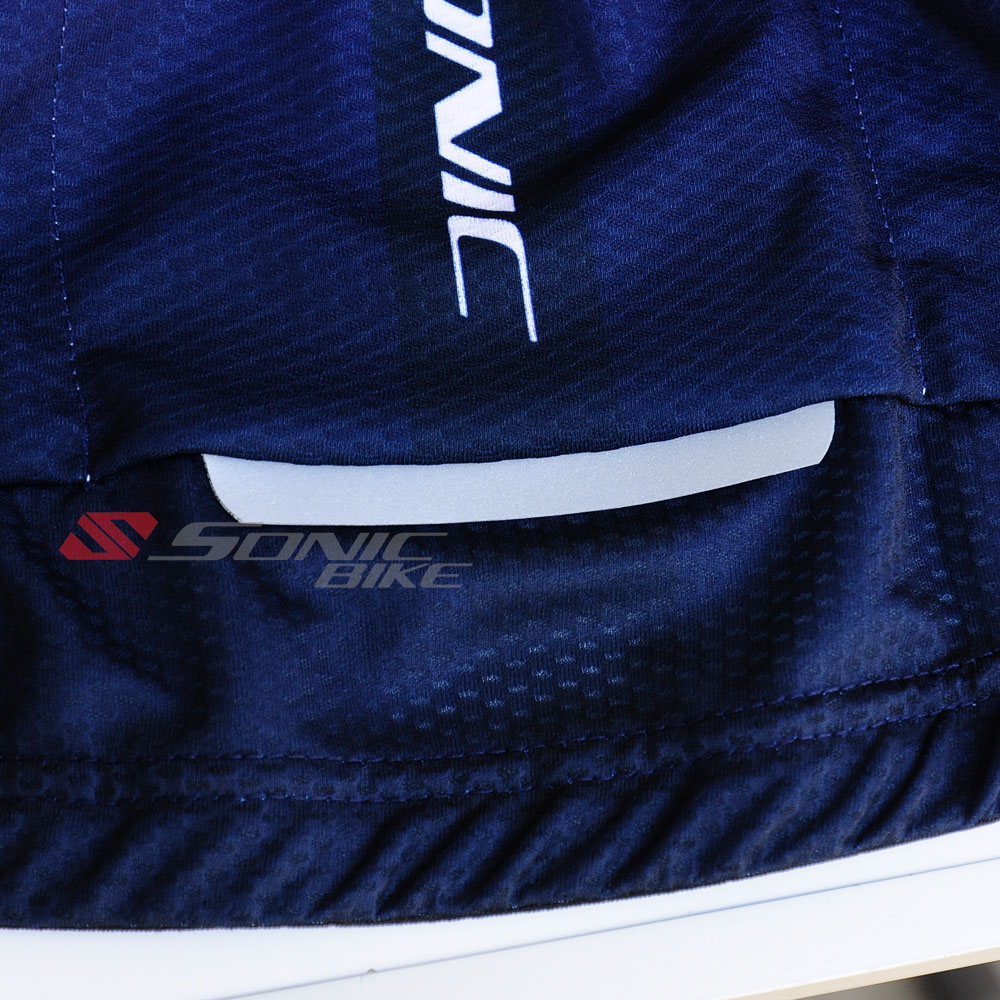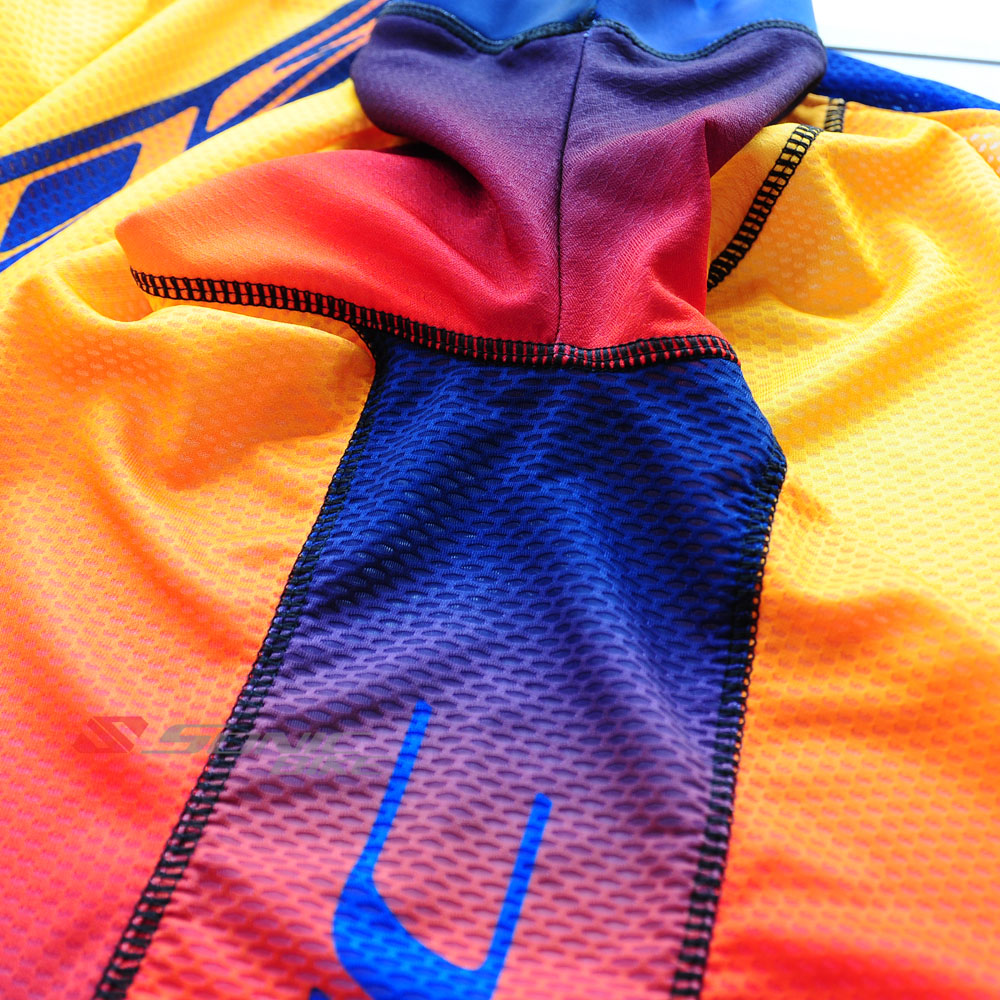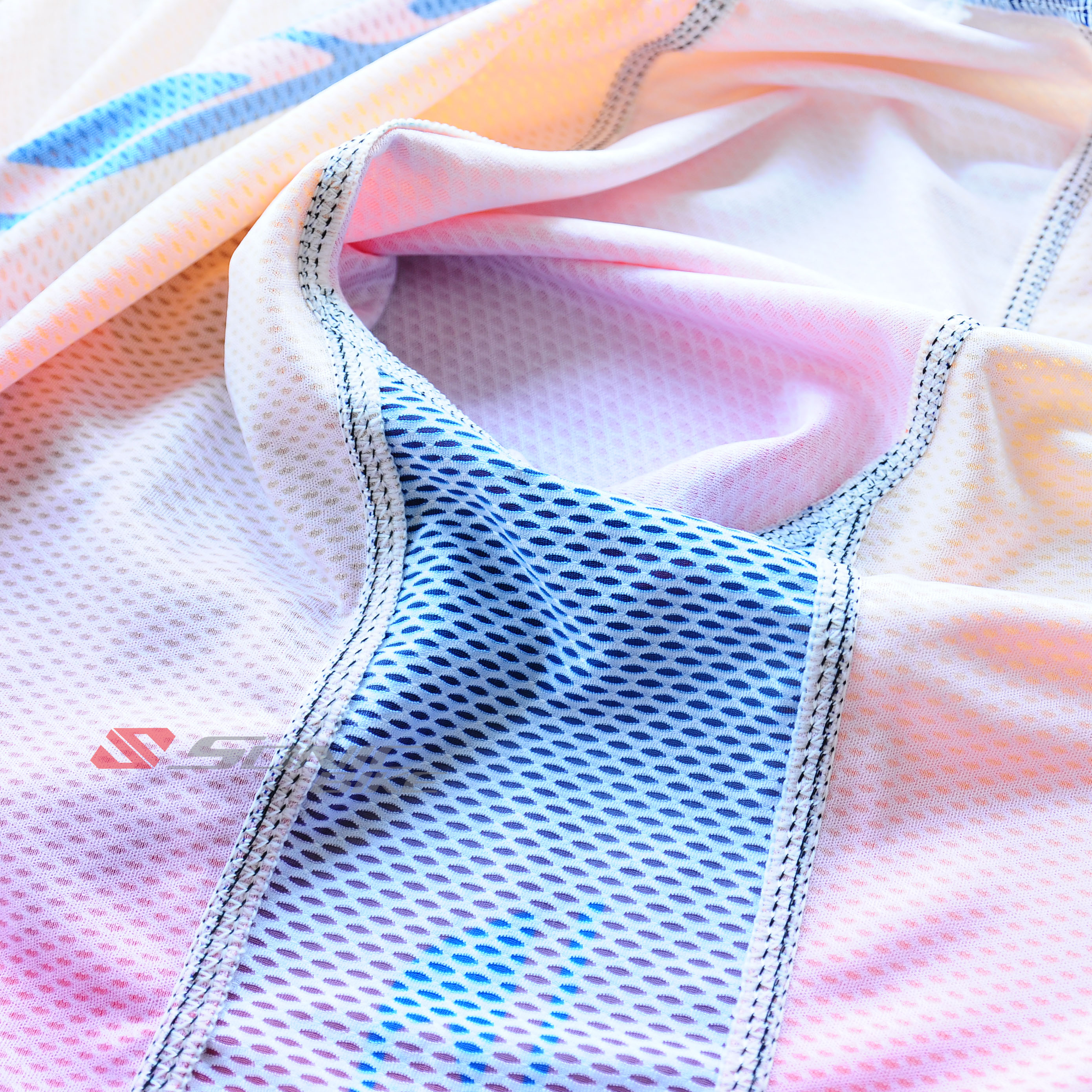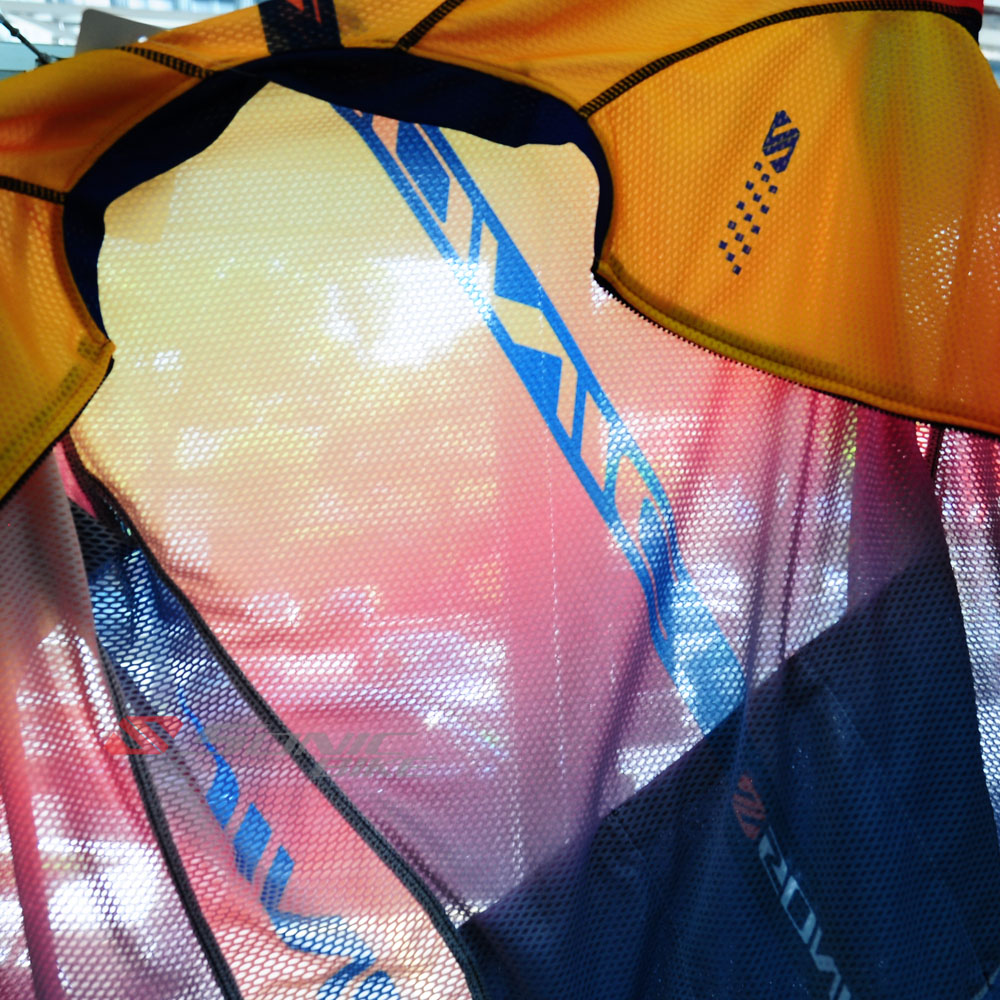 Size Chart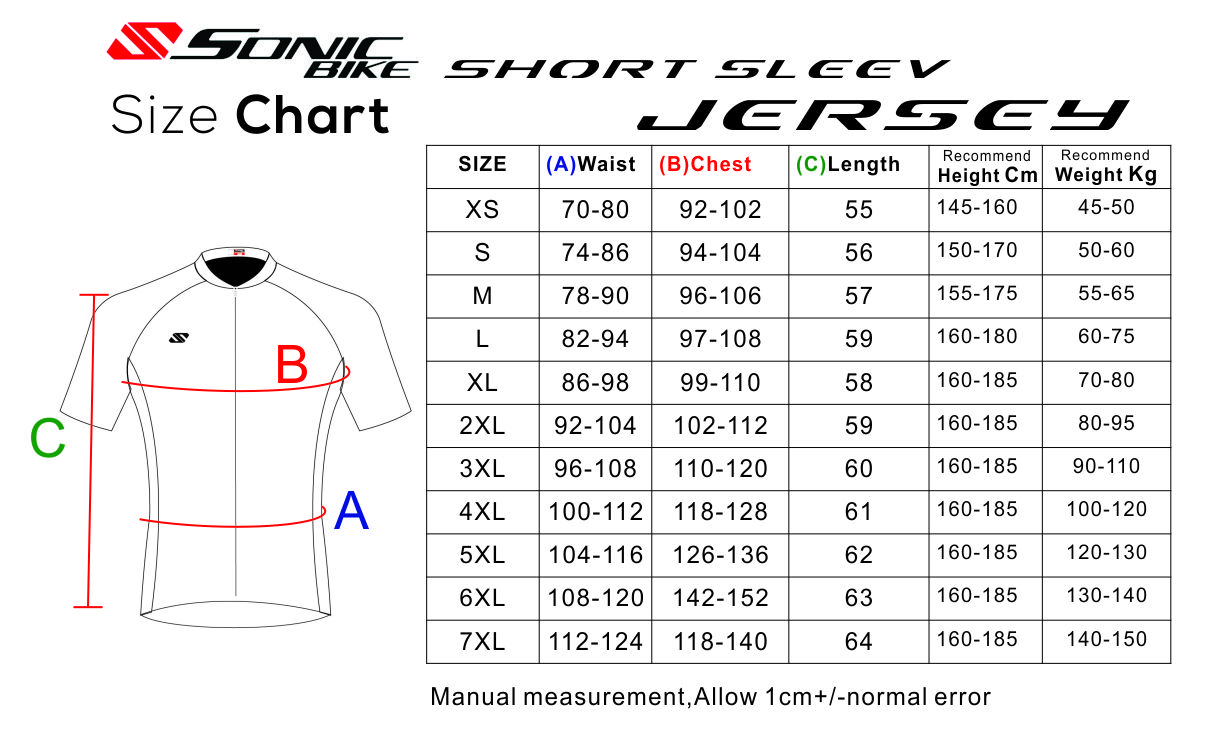 Review/ Comment
Shipping & Return