Product details of SQL Accounting Software Full Set Account SST Ready Version [ FREE TRAINING ]
Organizes your finances intelligently in one place
Track sales, purchases and collections
Generate and print useful info with advanced analytic tool
Fast. Stable. Feature loaded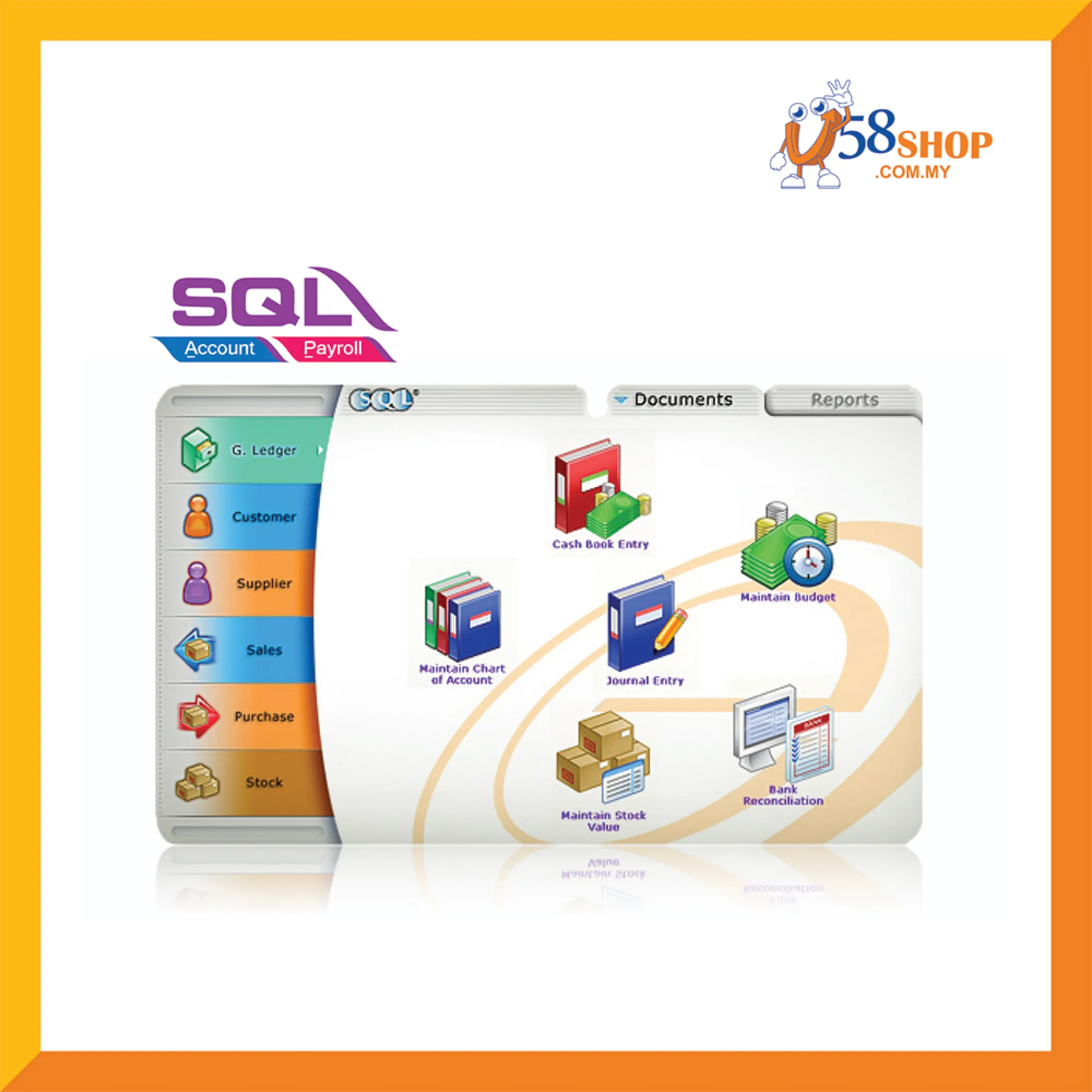 Software Details
No.1 Accounting Software in Malaysia - SQL Accounting Software | SQL Account System

Module Include :Full set accounting (GL, AR, AP), Invoicing (Quotation, Sales Order, Invoice, Delivery Order , Credit Note, Debit Note) , Purchasing Document (Purchase order, Good Receive Note, Purchase Return, Cash Purchase, Purchase Invoice, Purchase Request) , Basic View of Inventory, Customer Master Date, Supplier Master Data & etc

Others Feature :Journal Entry, Bank Reconciliation, Payment voucher, Office Receipt, Customer/Supplier Refund, Customer/Supplier Contra, Opening Balance, Stock Value, Account Inquiry & etc

Report :Profit & Loss, Balance Sheet, Trial balance, Ledger Report, Cash Flow Statement, Customer/Supplier Outstanding report, Customer/Supplier Aging Report, Customer/Supplier Analysis Report, Document Listing Report & etc
Do Things Right with Accounting System Malaysia
SQL Account is easy to use. It allows the business to manage their finances and monitor their cash flow. It is the best way to simplify invoices, accounts, and SST compliance. Users can generate invoices and reports per department or project.The has various modules that handle all the company's business processes. It allows the company to score all its business data in a safe, secure and convenient manner.

With the use of the SQL account software, users are able to generate business reports that are customised based on the company's reports structure. The system is highly scalable and will fit based on the company's needs.It is flexible and will grow with the business. There's no need to change the system through the years. That way, the staff don't need to learn how to use another system as the company grows. The modules come with customisable fields that can be modified through the drag and drop interface. The logic can also be improved through the use of different script modules depending on the type of business.Reports can be personalised so that they can present the information required by the clients, investors, or business partners. The reports can be deployed anywhere and anytime through the control centre.
SQL Account - Safety and Security of Data
SQL Account is the most secure. It keeps the database in a secure server. Not only that, but admins can also control who can access the information through various security setting options. The data is backed up to ensure that there is redundancy with regards to the data saved in the server.SQL Account - Easy Integration
Another advantage of the SQL Account software is that it is easy to develop other apps to integrate into the system. It utilities COM interface apps that can provide users access to the entire records of the finances of the business.


These are the things that make SQL Account the best. It is SST-ready software that can help the business monitor its cash flow in a simple and convenient manner. It provides real time data based on the information from different departments or projects.
Support & Maintenance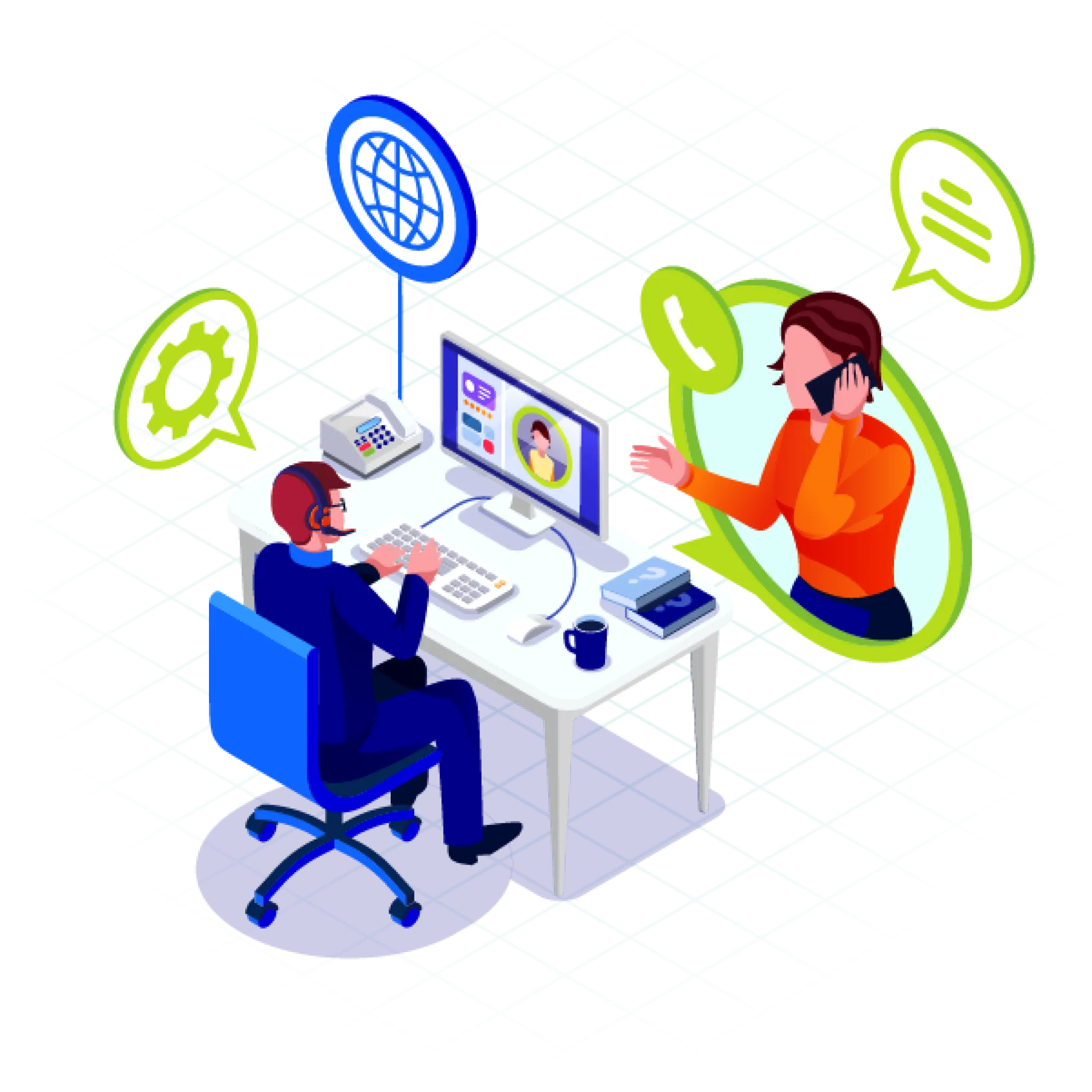 Software come with 1 year unlimited online support
Office Support Hours:
(9am - 5pm) Monday to Friday
(9am - 1pm) Saturday