Item Specification
Product Description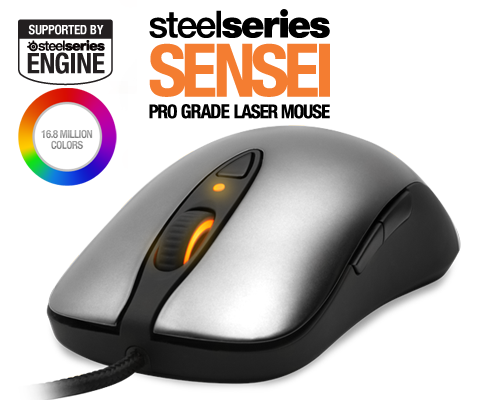 Meet the Sensei
Since the release of our first mouse, we have been using Japanese-inspiration in our naming of them. Our mice are built for performance and tournament-style play; Ikari means anger, Xai means talent, and the list of product names goes on. The Sensei is our version of the grand-master in our Do Jo. It is the teacher. The one everyone bows to, the one who knows tricks and secret moves that everyone wants to learn – but so very few can ever hope to master. It's a fitting name. Master your game. Meet the Sensei.
Features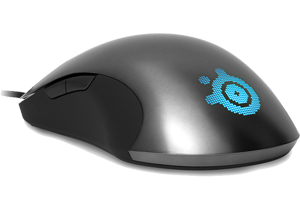 Powerful
A mouse as powerful as a Pentium computer? Yes. Really.
Your Way
The most customizable mouse in the world. Whatever you want, however you want it.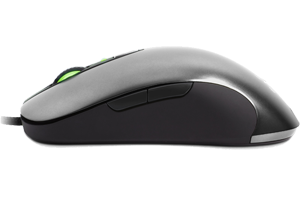 Built by the Best
Fnatic, SK, EG, Na'Vi, EHOME, TyLoo. LoL, HoN, CS, SC2, DotA. They were all in on it.
Illuminate
Light up your wheel, CPI indicator or SteelSeries logo. Or turn it all off.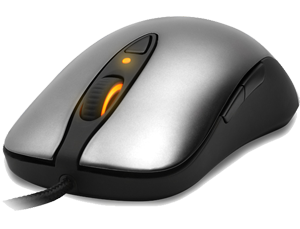 Adjustable Lift Distance
Get your own lift distance regardless of surface. Always. You have the authority now.
LCD Display
Via the built-in menu, you can customize on the go - at the touch of your scroll wheel.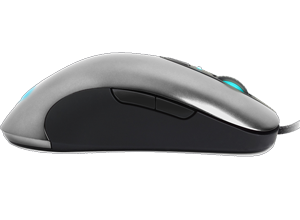 Ambidextrous
The ambidextrous shape of the Sensei suits righties and lefties equally.
Backed by SteelSeries Engine
PC gamers will benefit fully from the SteelSeries Engine software.
Specifications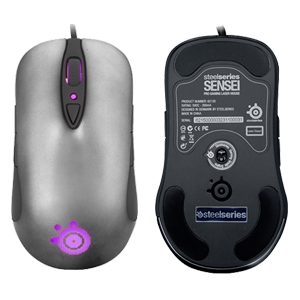 Winning, It's The Way Of The Sensei
The name fits because everything we've ever learned about mice, everything we ever researched, everything we ever discovered, everything that makes a mouse great, is exactly what we built the SteelSeries Sensei around. The DNA of Sensei is programmed to win. It is one of those rare hardware products forged by love and science, trial and error, passion from professional gamers and a desire to push the envelope. SteelSeries Sensei was born for tournament victory; it was built to help you win.
Double Your Speed
SteelSeries Sensei can be fast, like really light-speed fast, if you need that kind of speed. Because we use a 32 bit ARM processor in the mouse, we can double (x2) your mouse sensitivity.
Our default CPI range: 1 to 5,700 CPI.
Our Double CPI range: 5701 to 11,400 CPI.
This feature is particularly useful for people using multiple monitor and similar environments.
Size and Weight
Weight: 0.22lbs (102 grams)

Height: 1.5in. (38,7mm)

Width: 2.7in. (68,3mm)

Length: 4.9in. (125.5mm)
Best-in-Class Technology
Featuring a state of the art laser sensor that offers a consistent and reliable performance, the SteelSeries Sensei boasts 10.8-Megapixel HD image correlation at up to 12,000 frames per second and the ability to handle tracking movements of up to 150 inches per second.
Advanced Macros
Thanks to the support of the SteelSeries Engine software, you can record even extremely long and advanced macros to the Sensei. The macros can be layered and can include keystrokes and precise timing. How you will decide to use this advanced feature is up to you (choose your configurations wisely and adhere to any rules that you may need to abide by during gameplay); we are only presenting you with the capabilities for endless possibilities.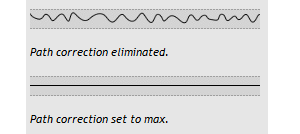 To Correct or Not Correct?
SteelSeries FreeMove eliminates path correction, which makes the mouse predict, correct and make your movement straight. With the SteelSeries Sensei, you can adjust the amount of path correction or completely disable it for 100% control of your movement.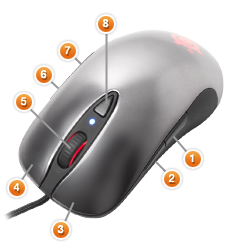 Buttons
Left side button 1

Left side button 2

Left click

Right click

Scroll wheel & middle click

Right side button 1

Right side button 2

CPI high / low switch
32-Bit Arm Processor
The processor in SteelSeries Sensei is a 32 bit ARM processor and it is as fast as the original Pentium 75 MHz processor released by Intel in 1994. That is fast, incredibly fast. This reference may sound like overkill, but it's this type of power that allows us to do sophisticated calculations directly on the mouse – without the need for software drivers and without having to rely on the user's computer.
Our industry leading ExactTech settings, like ExactSens, ExactRate, ExactAim and more, are calculated directly on the mouse providing the user with a mouse movement that is completely free of any interpolation or extrapolation, without any delay, filtering and without using up memory or resources on the user's computer.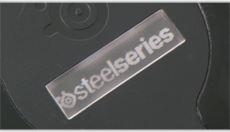 On-Mouse LCD Menu
With the LCD display on the backside of the SteelSeries Sensei, you can customize all settings to fit your specific needs. The LCD menu offers setup of even the most advanced ExactTech settings described on this page.
SteelSeries ExactTech
Complete customization of the Sensei's can be configured through 4 technology features that we're calling SteelSeries ExactTech settings.
ExactLift: Adjustable Lift Distance
The Sensei gives you the ability to customize the lift distance. This has a number of practical applications, most importantly it allows you to fine-tune the mouse to your preferred mousepad or mousing surface. Not all surfaces are equal. Surfaces are made of many different types of materials and those different materials have different qualities. They can be reflective, rough, smooth - the list goes on. All of these factors will influence the lift distance of a normal mouse; with the Sensei, we put a whole new dimension of control in your hands.
ExactAim: Slow Down and Focus
SteelSeries ExactAim will allow you to be more precise. Headshots anyone? As you slow down your cursor the mouse will decelerate even more allowing you to focus on your target.
ExactAccel: Move Fast, No Even Faster
SteelSeries ExactAccel does just the opposite as ExactAim. As you increase the speed of your mouse movement, ExactAccel will accelerate your movements even faster in order for you to move across your game or page faster.
ExactSens: Control The Sensitivity
SteelSeries ExactSens allows you to control how fast your pointer should move by adjusting your CPI in increments of 1 between 1 to 5,700 CPI. This means, the SteelSeries Sensei offers you true hardware based sensitivity settings, freeing you of interpolation from game software. To really get the full benefit from ExactSens you need to deactivate any cursor acceleration and set your sensitivity settings in-game (sensitivity 1 or adjust your sensitivity slider to lowest possible setting) and on your operating system to default. You can use the CPI calculator below to find the value that resembles the cursor speed you are used to, giving you a good starting point for tweaking your sensitivity to perfection.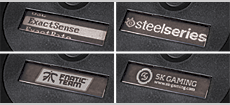 Make It Your Own
It also allows you to upload your own bitmap picture, offering a great way to personalize your mouse – and help prevent theft at LAN-events, gaming cafes and other public places.
Developed with the Best
We are proud to be associated with some of the best players in the world of eSports. We maintain strong relationships and have continuous dialogue with teams like SK Gaming, Fnatic, Evil Geniuses, Natus Vincere and others who help in the development and improvement of our products.
To ensure maximum performance in all gaming scenarios we enlisted help from world-class StarCraft® II, Counter-Strike, Quake Live, DotA, League of Legends, Heroes of Newerth, WarCraft® III and Doom players. Click on the picture below for a list of the players who helped us with testing and refinement of the Sensei. We owe them a lot of thanks, so if you like the Sensei these are the players that helped make this mouse what it is.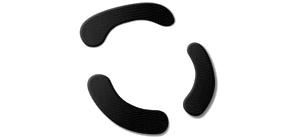 Glide like the Wind
Material: Gaming grade UPE covers 16 % of mouse bottom to ensure maximum glide. We recommend changing glides regularly as they will eventually be worn down.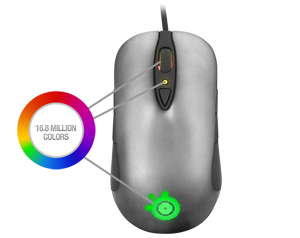 Light 'Em Up
3 different zones on the Sensei (the wheel, the CPI indicator and the back) can be programmed individually – in 16.8 million different colors. It's another way for you to personalize your mouse. It also brings a very real benefit to users who utilize multiple profiles: by giving them different colors, you can quickly switch between profiles and also ways know which profile is active. For those of you who don't like glowing shiny stuff on your desktop, you can completely switch off all illumination.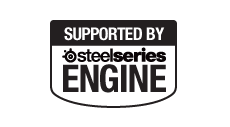 Plug, Play, Win
There's no need to install software of any kind in order to use the Sensei. The built-in driver can be adjusted through an LCD menu on the backside of the mouse. Simply plug in the Sensei and play. For the PC Gamers* who want really advanced customization options, the Sensei is supported by SteelSeries Engine technology.
Why You'll Win
Will the Sensei make you a badass 1337 n00b-owning gaming hero? Probably not, sorry. A mouse is a tool, like any other tool. Even the very best, most expensive, most amazing tennis racket in the world will not make you a better user of the tennis racket. Nothing, except your own talent and dedication will do that for you. Any company or product promising that is full of it. Period.
But will the Sensei help you win? Yes, for sure. And that is our promise to you. That is why we built the Sensei. With second-to-none accuracy during movements, it will give you precision down to the level of a single pixel. A 32 bit ARM processor powers the most sophisticated gaming mouse ever built, enabling advanced on-mouse calculations allowing unprecedented personalized setup and extra functionality for all seven buttons. The comfortable shape with the slick non-slip metal coating and the ergonomic button placements will help reduce wrist strain, allowing you to be faster, more accurate and play longer.
Sensei Compatibility
Operating systems:
Windows 2000

Windows XP

Windows Vista

Windows 7

Mac OS X
Last Updated @ 11/11/2016 4:35:32 PM

Last Updated @ 11/11/2016 4:37:24 PM
















---

:::LOCAL DELIVERY METHOD:::
:::INTERNATIONAL DELIVERY METHOD:::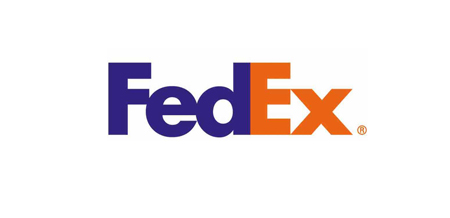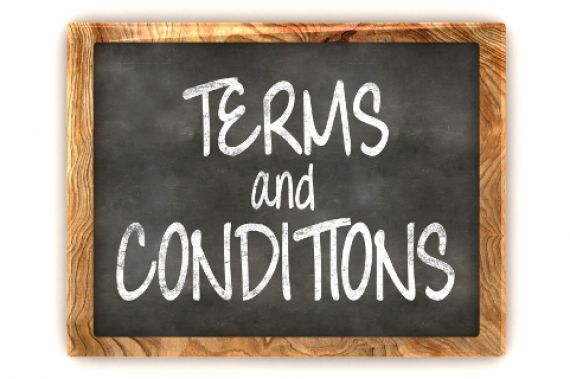 :::TERMS and CONDITIONS:::
1) WE DO NOT KEEP STOCK FOR MOST OF THE ITEMS. FOR EVERY ORDER WE RECEIVE, WE WILL GET THE ITEMS FROM OUR DISTRIBUTOR AND DELIVER TO YOU.
2) SOME OF THE PRODUCTS WILL SHIP DIRECTLY FROM DISTRIBUTOR TO YOUR PLACE.
3) KINDLY NOTE THAT FOR WE WILL ONLY ACCEPT PREORDER UPON RECEIVE THE DEPOSIT / FULL PAYMENT.
4) STRICTLY NO CANCELLATION OF ORDER.
5) NO CHANGES SHALL BE MADE AFTER PAYMENT IS RECEIVED.
6) WE ARE NOT RELIABLE FOR ANY MISSING/DAMAGES PRODUCTS INCURRED DURING POSTAGE.
7) WE RESERVE THE RIGHTS TO REVISE THE T&C WITHOUT PRIOR NOTICE.

:::WARRANTY and RETURN POLICY:::
1) WE WILL ISSUE RECEIPT FOR WARRANTY CLAIM PURPOSE.
2) FOR THE DEFEATED ITEM, YOU MAY SEND IT BACK TO US FOR WARRANTY CLAIM , OR CONTACT DISTRIBUTOR DIRECTLY. WE WILL ASSIST ON WARRANTY CLAIM.
3) WE DO NOT ACCEPT ANY RETURN OF THE PRODUCTS, GOODS SOLD ARE NOT RETURNABLE.
Questions & Answers
Do you have any questions to ask merchant about this product
Ask Seller
| | | |
| --- | --- | --- |
| 5 star | | 0 |
| 4 star | | 0 |
| 3 star | | 0 |
| 2 star | | 0 |
| 1 star | | 0 |
Share your thoughts with others
Write a review
Only buyers who purchased the product may leave a review