ABOUT US
---
About Us
Syarikat Aksesori Kereta Sungai Wang was long established since 1982 and located at Jalan Ipoh, Kuala Lumpur.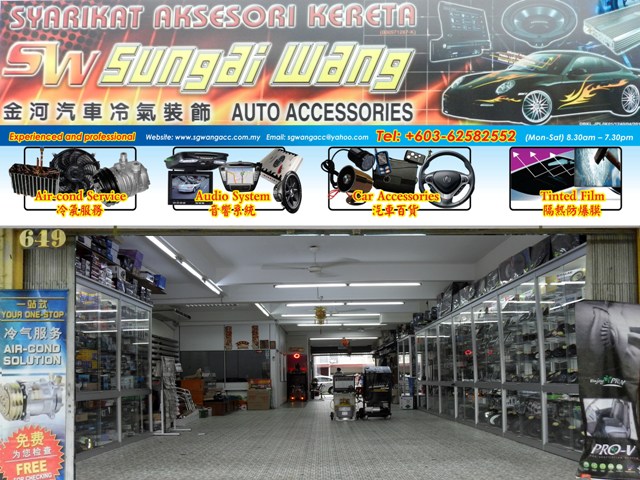 We are experienced in car accessories, car audio system and car alarm system installation, car windows tinted film and also air conditioner service.
Our employees are ensured to cater to every automobile and fulfill all customer needs. Customer satisfaction is our utmost priority.
We have one of the highest customer satisfaction rates in the particular industry and are known for being one of the most customer-oriented retailers in the market. This reputation was earned from face-to-face (in our shop), phone and email support.
Many business customers, who rely on us with critical relevant issues, have not been let down.