Swimming IPX8 Waterproof Phone Dry Bag Case Cover with Armband
This universal waterproof pouch case cover can be used for the following activities, eg. swimming, kayaking, canoeing, diving, water-theme park, camping and raining days out-door work etc. There is a FREE armband and a neck strap, you can wear it on your arm or hang it on your neck.
Features:
• Devices can be used for up to 10 meters under water
• Clear Window on both sides, perfect for taking photos or videos under water
• Universal size fits any cell phones, digital cameras or mp3 players. 
• Support 3.5 - 5.5 Inch LCD Screen Mobile Phone like iPhone 4/5/6/6 Plus, Samsung Galaxy S3, S4, S5, Note 3/4, HTC, Nokia and more
• Made by crystal clear ultra thin PVC material.
• Provides waterproof protection for your smartphone while maintaining full touch screen functionality
• Get wet, get sandy, and go boating with no worries.
• With a simple snap and lock access, this easy-to-use product provides all the protection you will need while enjoying the outdoor activities.
Fit For: 
3.5 - 5.5 Inch LCD Screen
Specifications:
• Bag Material: PVC, TPU
• Clip material: ABS
• Dimensions (LxW): 203 x 103mm 
• Weight: 46g
Available in 4 color:
• Black, Clear and Blue 
Package Contents:
1 x Waterproof Pouch 
1 x Armband
1 x Neck Strap
Note: Smartphone or device is NOT included.
Notice of use:
• Before use it, please test and check whether there is a damage, in particular the surrounding sealing part.
• Applicable to the temperature about 30? and couldn't use it in the hot springs.
• Do remember to wipe up the water after use, and lay downside of the bag to prevent the water being go inside which may result in the damage of your phone.
• Please use it within 10m depth water. Not fit for deeper water.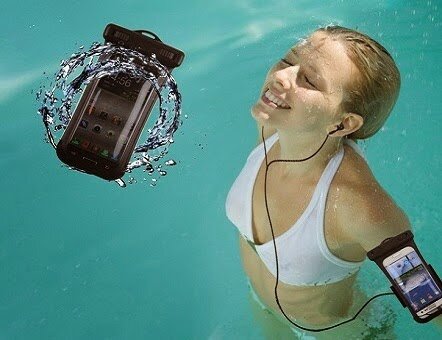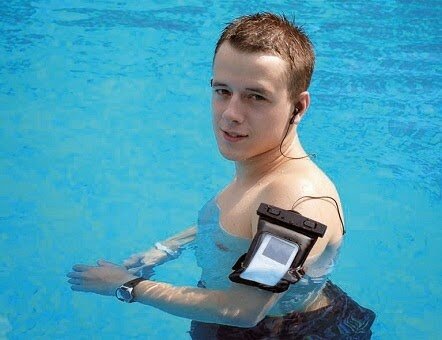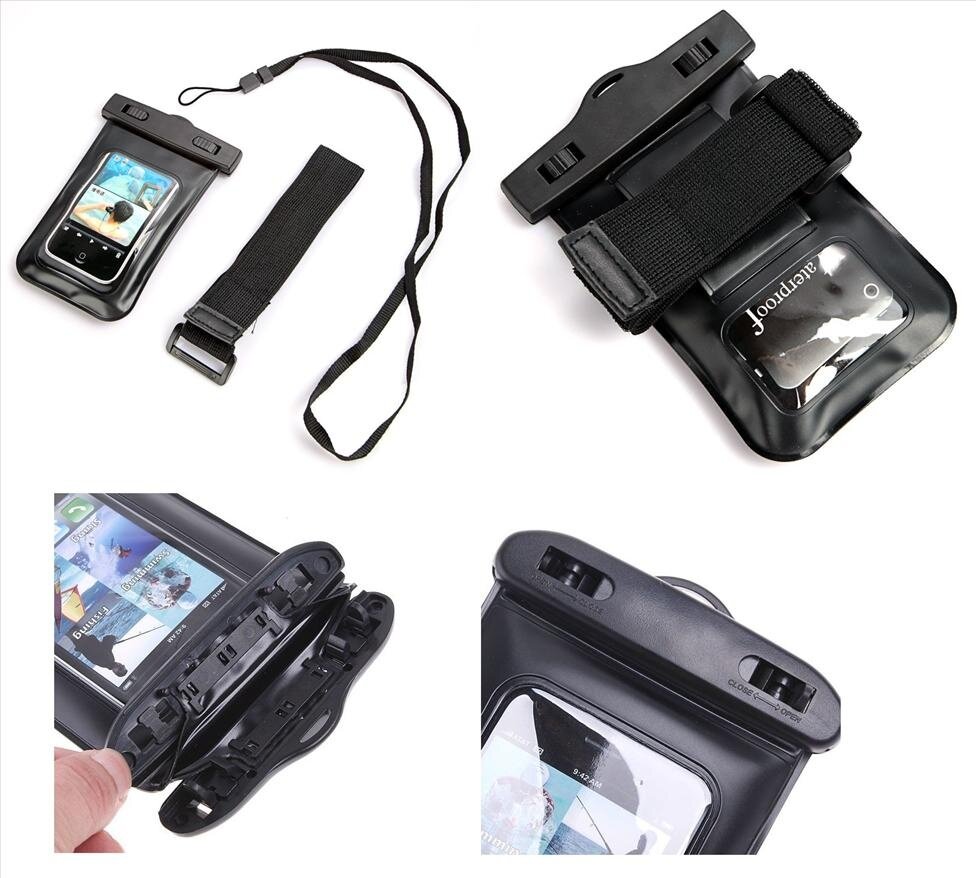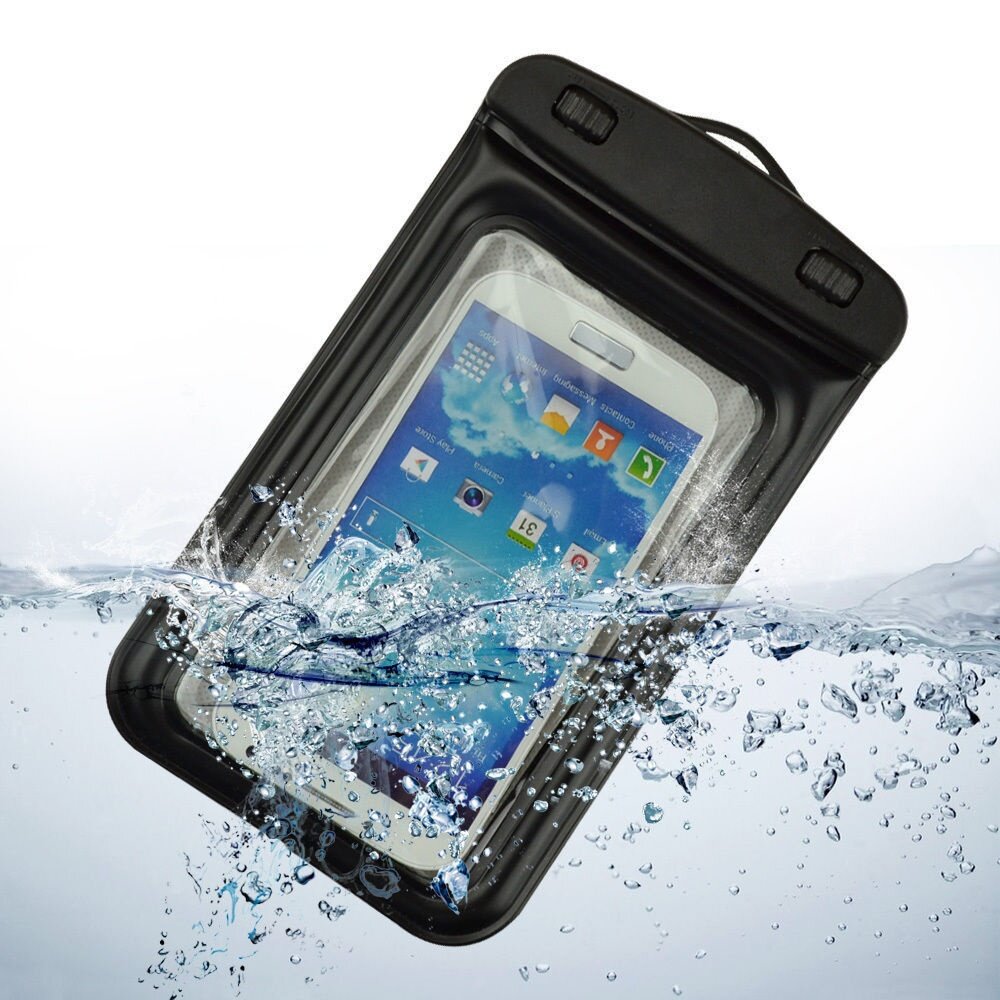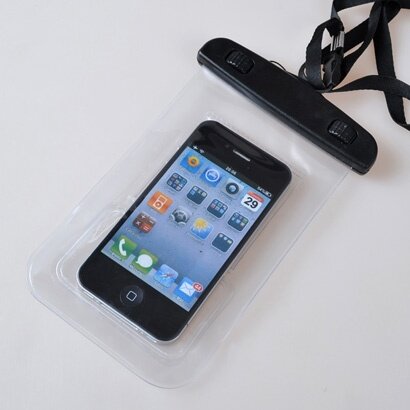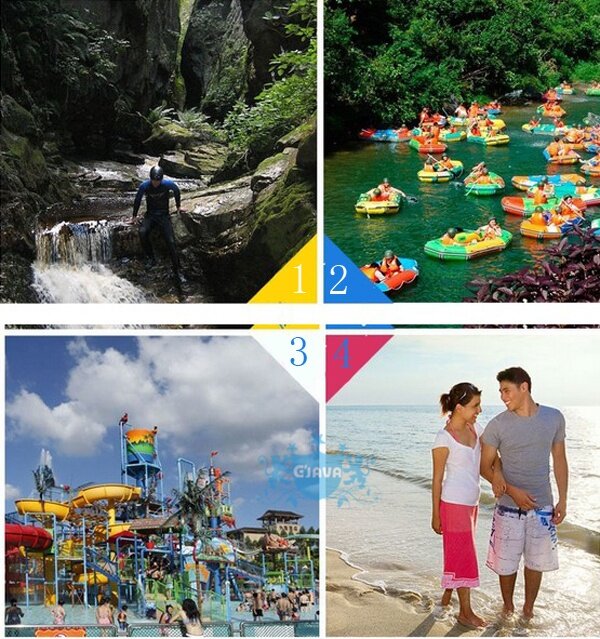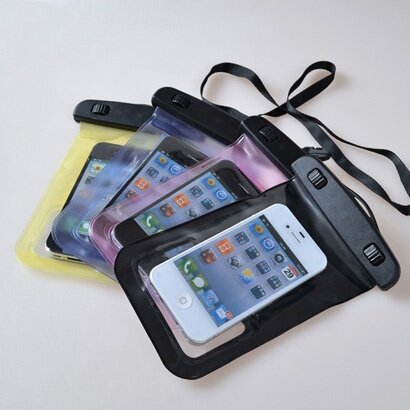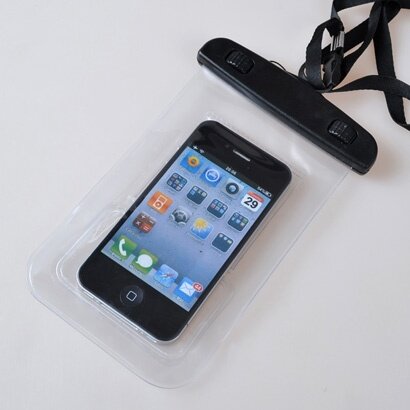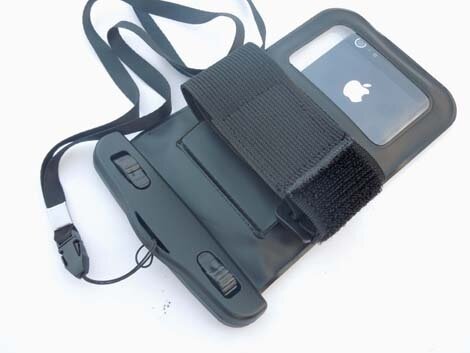 For Iphone 6 /6 Plus- Big Size Pouch