TEAC UD-505 USB DAC & Headphone Amplifer Brand New, Now Selling At RM6,899. Free Shipping Within West Malaysia.
Please visit our website to find out more products for sale at very special price www.stylelaser.com.my
Interested please feel free to contact:
Peter 012-2536225
Fong 016-3098668
We buy in your old items in CASH!!
Got something keep at home but seldom use or planning to upgrade?
Items that we buy:
BRANDED
Amplifier
Speaker
CD player
Subwoofer
Please Whatsapp the item photo to me and get the price immediately, once confirmed the deal, we will pick up your item from you and pay you in cash.
USB DAC/Headphone Amplifier
USB DAC/耳机放大器
UD-505
Dual monaural USB DAC/headphone amplifier supporting DSD512 and PCM32/768
The UD-505 is a flagship dual monaural USB DAC with an integrated fully-balanced headphone amplifier, that fuses high-end audio design concepts and TEAC's decades of audio design experience, in an A4-sized footprint.
双单声道USB DAC/耳机放大器, 支持DSD512和PCM32/768
UD-505是一款旗舰双单声道USB DAC,可容纳全平衡耳机放大器,它将高端的音频设计理念及TEAC几十年的音频设计经验压缩到一个A4尺寸的机箱中。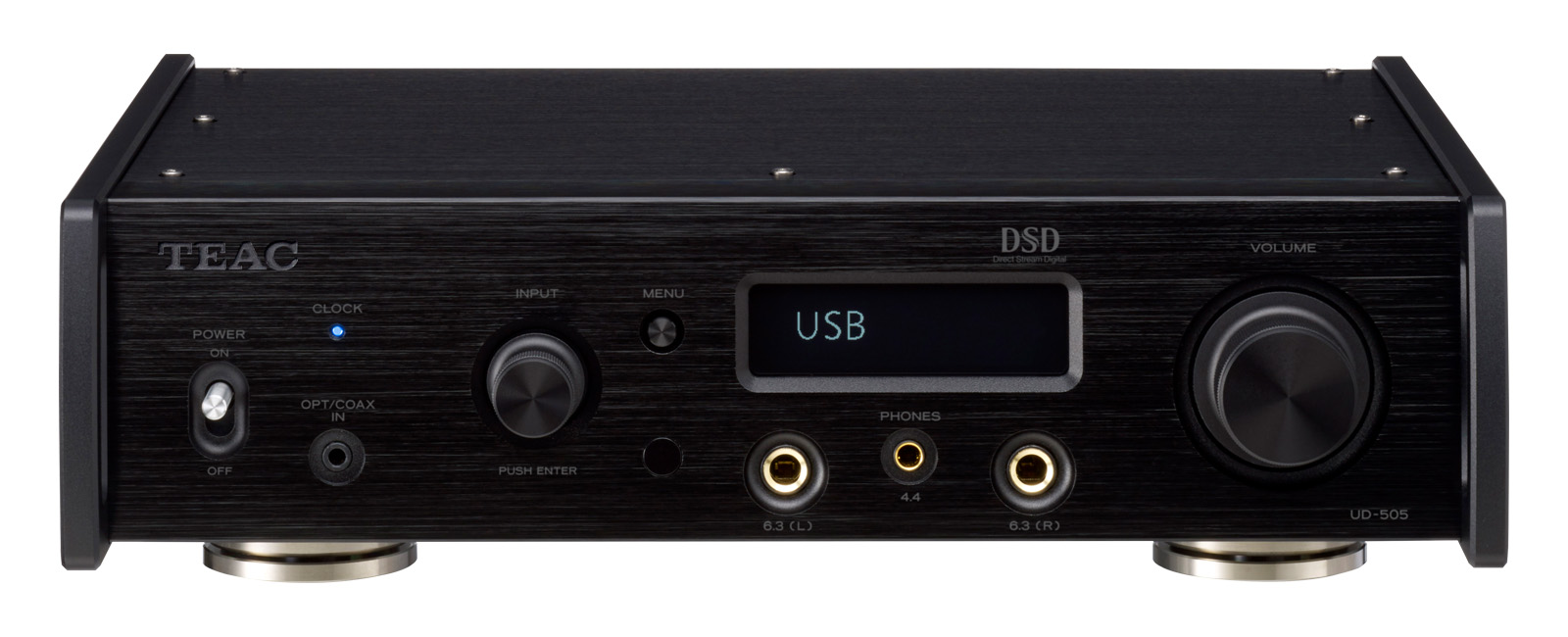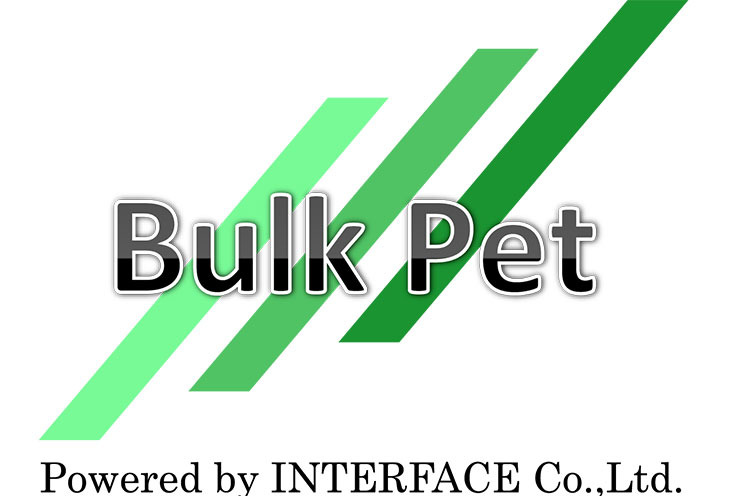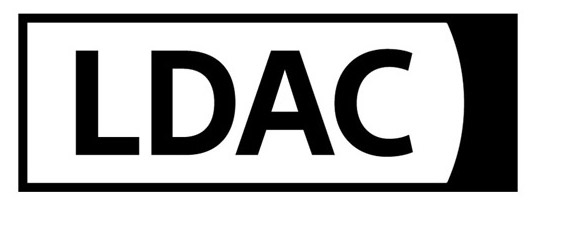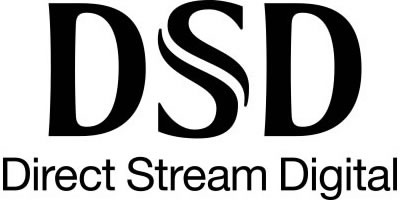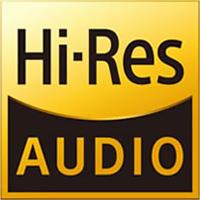 Like its predecessor models, the UD-501 and UD-503, it employs a dual monaural circuit design to process audio signals with even greater purity, with the latest VERITA AK4497 DAC chip used on each of the two channels. This improves the S/N (signal to noise) ratio by processing each channel individually in monaural mode, as well as delivering DSD512 (22.5MHz) native and 768kHz/32-bit PCM playback capabilities.
The Analog section, which is one of the keys to sound quality, includes four TEAC-HCLD buffer amp circuits process different drive modes, - fully-balanced drive for balanced output, and parallel drive mode for unbalance output, - to achieve enhanced acoustic expressive.
The headphone section is remarkable. A totally new 4.4mm headphone jack, called Pentaconn, is employed, allowing balanced and active ground connections within a single jack, while conventional 1/4" phone jacks are also provided.
In addition to a wide range of digital and Analog inputs, a Bluetooth® receiver supporting LDAC™ and Qualcomm® aptX HD™ allows you to enjoy high-quality wireless audio streaming from your smartphone on this flagship USB DAC.
The UD-505 is a compact and high-spec USB DAC and headphone amplifier that supports today's high sampling rate Hi-Res formats.
如其前作UD-501和UD-503,它采用了双单声道线路设计来处理更纯净的音频信号,左右声道各配置有最新的DAC芯片VERITA AK4497,并通过各单声道方式处理达到更好的S/N比,同时实现了 DSD512 (22.5MHz) 和768kHz/32位PCM的原生播放。
模拟部分是音质的关键,包括4个TEAC-HCLD缓冲放大器电路处理不同的驱动模式——用于平衡输出的全平衡驱动和用于非平衡输出的并行驱动模式,以实现优异的音乐表现。
耳机部分尤其显著。采用全新的4.4毫米的Pentaconn 耳机插孔,可以通过这个插孔,实现平衡和有源接地的连接,同时也采用了传统的1/4"耳机插孔。此外,除了各种各样的数字和模拟输入外,还具备蓝牙™ 接收功能,支持LDAC™和Qualcomm® aptX HD™,允许您透过智能手机在这台旗舰USB DAC上享受高音质的无线音频流。
UD-505是一款紧凑型的高规格的USB DAC和耳机放大器,支持当下高采样率高分辨率的格式。
Spec description
Supported formats
USB input
PCM 16/24/32 bit
44.1k/48k/88.2k/96k/176.4k/192k/352.8k/384k/705.6k/768k Hz
DSD 2.8M/5.6M/11.2M/22.5M Hz
Coaxial digital input
PCM 16/24 bit
32k/44.1k/48k/88.2k/96k/176.4k/192k Hz
DSD 2.8MHz(supported with 176.4kHz/24-bit DoP format)
Optical digital input
PCM 16/24 bit
32k/44.1k/48k/88.2k/96k/176.4k/192k Hz
DSD 2.8MHz(supported with 176.4kHz/24-bit DoP format)
DAC section
USB DAC Asahi Kasei Microdevices AK4497×2
Up-conversion up to 384kHz/32-bit PCM, 22.5MHz DSD
Digital filters
PCM filters Sharp Roll Off, Slow Roll Off, Short Delay Sharp, Short Delay Slow, Low Dispersion, off
DSD cutoff frequencies Narrow : 39kHz (at 2.8M), 78kHz (at 5.6M), 156kHz (at 11.2M) or 312kHz (at 22.5M)
Wide : 76kHz (at 2.8M), 152kHz (at 5.6M), 304kHz (at 11.2M) or 608kHz (at 22.5M)
Audio inputs
USB USB B port, USB 2.0, asynchronous mode transfer, bulk transfer
Compatible Software TEAC HR Audio Player (Windows, Macintosh)
COAXIAL digital (rear) RCA pin×1 (gold-plated)
Input level 0.5Vp-p
Input impedance 75Ω
Optical digital (rear) TOS-link×1
Input level -24.0 to -14.5dBm peak
Coaxial digital (front) 1/8" (3.5mm) mini*×1 (combined with optical digital input, detected automatically)
Input level 0.5Vp-p
Input impedance 75Ω
* 1/8" Mini - RCA conversion cable included.
Optical digital (front) 1/8" Mini Optical*×1 (combined with coaxial digital input, detected automatically)
Input level -24.0 to -14.5dBm peak
Analog (rear) RCA pin×1 pair (gold-plated)
Input impedance 24kΩ
Input sensitivity 130mV
Bluetooth®
Bluetooth® version 4.0
Output class Class2 (Range: approx. 33ft/10m)
Supported profiles A2DP, AVRCP
Content protection SCMS-T
Supported codec LDAC™, Qualcomm® aptX™ HD, aptX™, AAC, SBC
No. of paired device maximum 8 devices
Audio outputs
XLR balanced XLR×1 pair (gold-plated)
Output level Fixed (0dB), fixed (+6dB), variable, output off (selectable)
Maximum output leve 2.0Vrms (1kHz, full scale, into 10kΩ, when set to fixed (0dB))
4.0Vrms (1kHz, full scale, into 10kΩ, when set to fixed (+6dB))
12.0Vrms (1kHz, full scale, into 10kΩ, when set to variable)
Output impedance 188Ω
RCA unbalanced RCA pin×1 pair (gold-plated)
Output level Fixed (0dB), fixed (+6dB), variable, output off (selectable)
Maximum output leve 2.0Vrms (1kHz, full scale, into 10kΩ, when set to fixed (0dB))
4.0Vrms (1kHz, full scale, into 10kΩ, when set to fixed (+6dB))
6.0Vrms (1kHz, full scale, into 10kΩ, when set to variable)
Output impedance 150Ω
Headphone outputs
Connector 1 1/4" (6.3mm) TRS stereo jacks×2 (gold-plated)
Polarity (balanced) Tip: HOT, Ring: COLD, Sleeve: NC (GND)
Polarity (unbalanced) Tip: L, Ring: R, Sleeve: GND
Connector 2 4.4mm 5-pole Pentaconn×1 (gold-plated)
Polarity (balanced) Tip: L+, Ring1: L-, Ring2: R+, Ring3: R-, Sleeve: GND
Maximum output
Balanced 700mW + 700mW (into 32Ω)
Unbalanced 500mW + 500mW (into 32Ω×1)
350mW + 350mW(into 32Ω×2)
Active ground 500mW + 500mW (into 32Ω)
Supported impedances 16 to 600Ω
Clock section
Internal clock
Type Crystal oscillator
Number of clocks 2 (44.1kHz and 48kHz)
External clock input
Connector BNC (gold-plated)
Input frequency 10MHz
Input impedance 50Ω
Input level Rectangle wave: equivalent to TTL levels
Sine wave: 0.5 to 1.0 Vrms
Audio performance
Frequency Response 10 to 80,000 Hz (+1/-3 dB, 192kHz PCM input, RCA output, digital filter off)
Total harmonic distortion 0.002% or less (192kHz PCM input, RCA output, digital filter off)
S/N ratio 110dB or higher (192kHz PCM input, RCA output, digital filter off)
Power supply
US/Canada AC 120V 60Hz
UK/Europe AC 220 to 240V 50Hz
Power consumption 18W (0.4W in standby)
dimensions (including protrusions) 290(W)×84.5(H)×248.7(D) mm / 11.4"(W)×3.3"(H)×9.8"(D)
Weight 4.2kg / 9.3lbs
Please visit our website to find out more products for sale at very special price www.stylelaser.com.my