Thorens TD 190-2 Turntable Made In Germany Brand New, Now Selling At Rm2699. Free Shipping Within West Malaysia.
Please visit our website to find out more products for sale at very special price www.stylelaser.com.my
Interested please feel free to contact:
Chris 012-2309169
Fong 016-3098668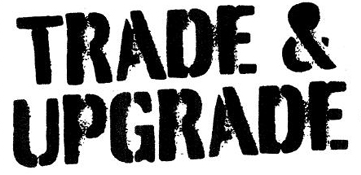 We buy in your old items in CASH!!
Got something keep at home but seldom use or planning to upgrade?
Items that we buy:
BRANDED
Amplifier
Speaker
CD player
Subwoofer
Please Whatsapp the item photo to me and get the price immediately, once confirmed the deal, we will pick up your item from you and pay you in cash.
NOT JUST FOR BEGINNERS
The TD 190-2 is the big brother of the TD 170-1. Plinth and platter have more mass, which in combination with the electronically controlled DC motor enhances the silent running as well as the sound. It therefore doesn't matter if you prefer the delicate sound of a violin or rather some powerful guitar riffs.
Specification
Technical Specifications
Issued 10/2014. Specifications are subject to change without prior notice.
2014 Thorens Services AG, Switzerland. Further information: www.thorens.com
TD 190-2 Turntable
Operation fully automatic
Drive System internal flat drive belt
Motor electronically controlled DC motor
Speeds 33-1/3, 45, 78 rpm
Speed Select electronically
Platter 12" / 0.7 kg (aluminium, non-magnetic)
Tonearm THORENS® TP 19-1
Pick-up Cartridge OM 10
Anti-skating (Bias) by spring (adjustable)
Automatic Shut-off mechanically
Cable Capacitance 160 pF
Power Supply external mains adaptor (115-230 V / 50-60 Hz depending on type)
Dimensions 420 x 130 x 360 mm (W x H x D)
Weight 6.5 kg
Finish black
Scope of Delivery mains adapter, dust cover (acrylic), RCA interconnects, operating instructions
Please visit our website to find out more products for sale at very special price www.stylelaser.com.my

Last Updated @ 7/4/2018 11:28:34 AM