Product details of Trio Air Fryer TAF-827 with Elegant LCD touch screen panel (2.6L)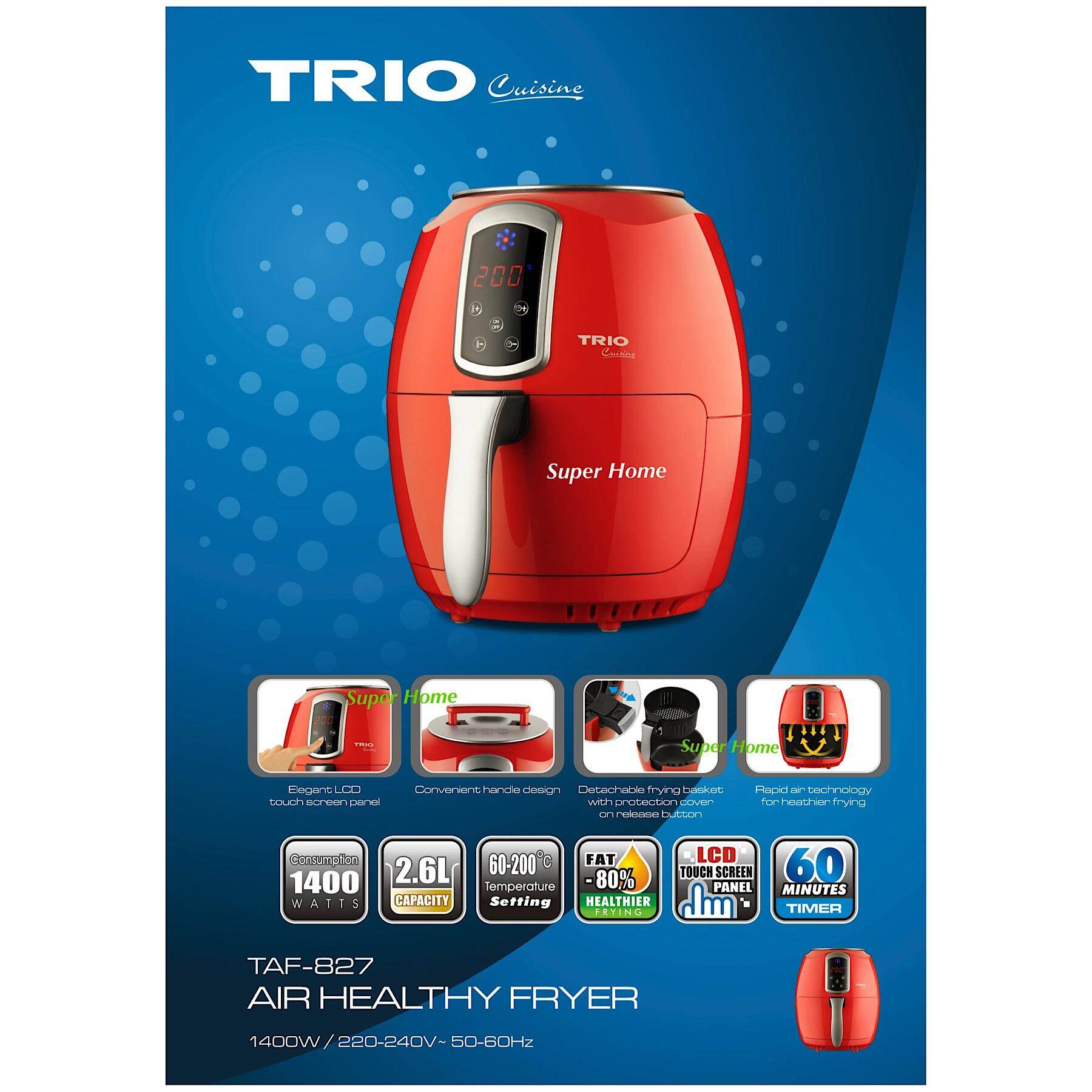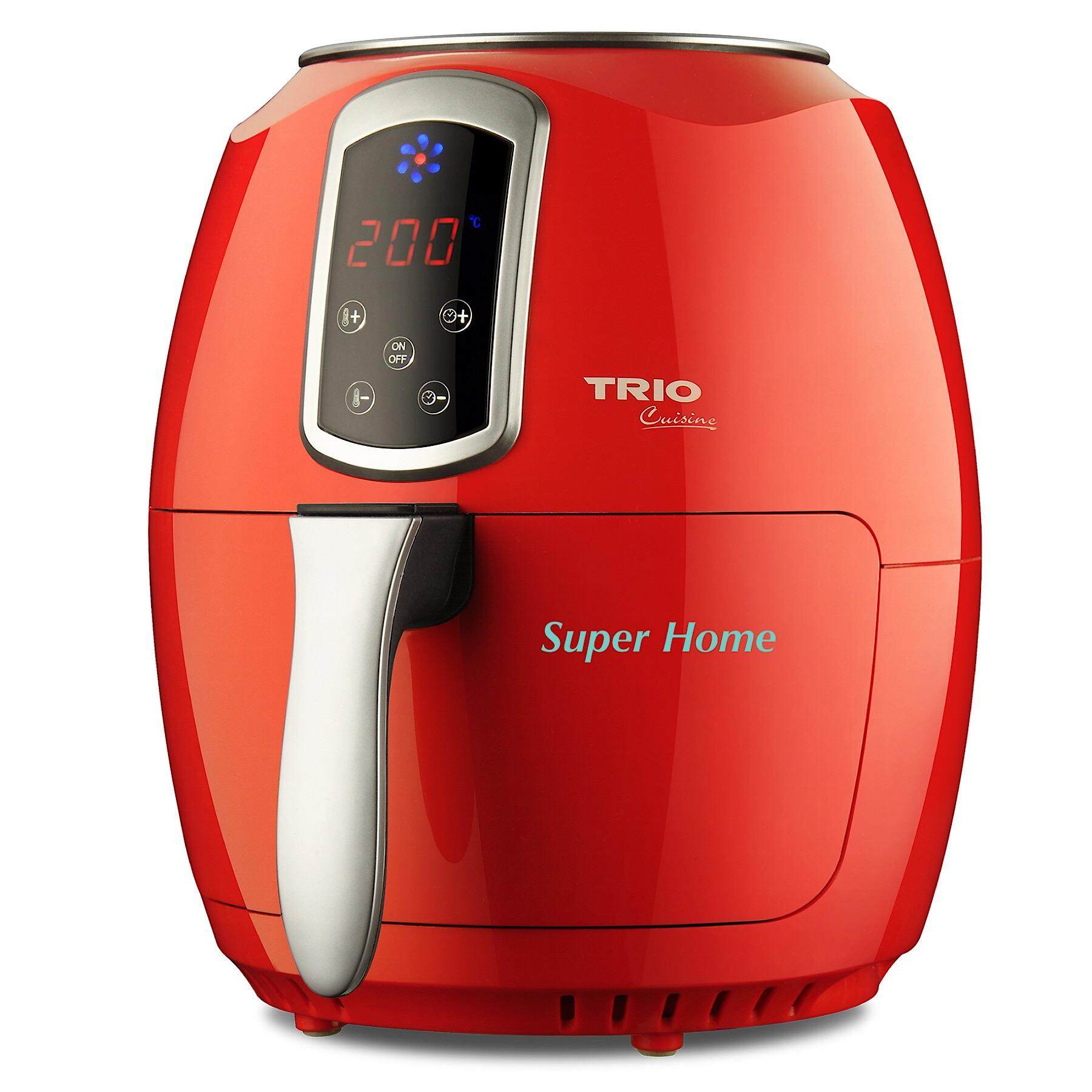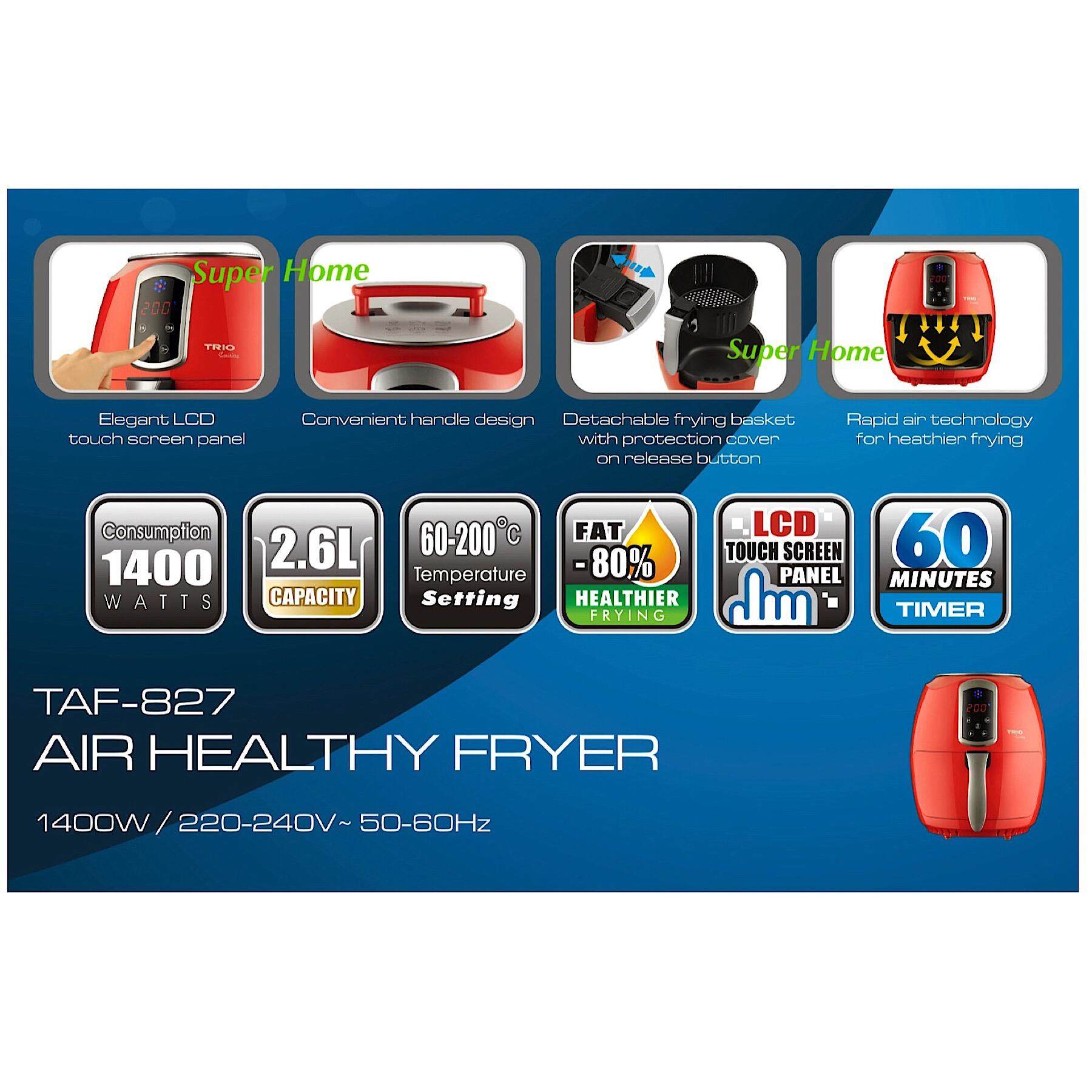 Trio Oil-Free Air Fryer with Rapid Air Technology enables you to make the tastiest fries that contain up to 80% less fat! Enjoy delicious fries, snacks and meals in a healthy way with this fryer. It provides less smell and is easy to clean!" Tastiest food and snacks without the oil.Rapid Air technology fries the tastiest food without the oil.Large cooking capacity so you can cook your favorite recipe. Elegant LCD touch screen panel adjustable time and temperature control.Cord storage keeps kitchen surface neat and tidy.Dishwasher-safe parts for easy cleaning

Healthy EatingNow you can opt for healthier way of eating and living with the Trio Oil-Free Air Fryer. You can now enjoy all your fried meals without oil and without grease! Sounds unbelievable right? Well, believe it! Now you and your family can eat heavy and eat healthy without giving up your favourite fried meals! As more and more people now suffer from high cholesterol and heart attack, now you have the option of saving your family and prevent heart-related diseases that comes from oily food. This is your chance to not only enjoy a great meal, but also to show your love for them by saving them from future potential health problems.

TIME SAVINGSo how does an air fryer work? The Trio Oil-Free Air Fryer specifically gives off steam that will create a crisp-like texture on your (similar to frying). With its adjustable 200°C thermostat temperature control that includes a timer, you can be sure that your food will cook fast and easy. Most importantly it won't over "fry". You can save up to 50% of time and energy in comparison to cooking with a conventional fryer.

SMOKE-LESS & ODOUR-LESSWhen you air fry with this Trio Oil-Free Air Fryer , you don't have to worry about any emission of smoky or air frying unpleasant odour while you're cooking. You will definitely have a better cooking experience due to the lack of smoke and smell.

SAFETY FEATURESSafety always comes first. The Trio Oil-Free Air Fryer also comes with an overheating protection to ensure that your food cooks to perfection rather than being over fried. Being a new invention and all, this new and trendy invention places you first before everything else. So cook safe and enjoy your every meal.

EASY TO CLEANYou also don't have to deal with scraping out any dried oil or grease during cleaning. Since it doesn't use any oil in its cooking means, cleaning is easy breezy. This air fryer includes a timer up to 60 minutes. It uses a power of 1400 watts, a voltage of 220-240V/50-60Hz. It weighs up to 6kg and has a dimension of 32 x 31 x 37.5cm. Now enjoy your scrumptious fried meals and get the Trio Oil-Free Air Fryer now !