Item Specification
Product Description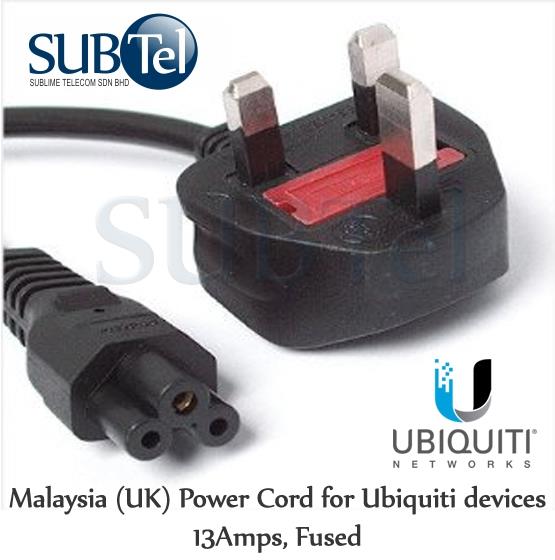 Original Malaysia (UK) Power Cord for UBiQUiTi devices
Main Features
 • Supports ESD protection
 • Compatible with original POE adapters for Ubiquiti Nanostation, Rocket, Unifi, PicoStation and others
 • Fused power cord for added protection
 • Free shipping - only when ordered together with any Ubiquiti device

Local Information
 • Use this power cord to replace Euro and US power cords supplied together with Ubiquiti devices.
 • US and Euro power cords do not support ESD protection - keep your devices grounded!


Product Description
Original 13 Amps Fused Malaysia AC Power Cord for Ubiquiti Networks™ devices. Length: 1.5m.
Package Contents
Malaysia (UK) Power Cord for Ubiquiti
No retail box
Contact Us
PM on Lelong
Email: sales@sublimegroup.co
Call/SMS/Whatsapp: +6 012-368 0911
Update
We have ready stock!

We carry full range of Ubiquiti and MikroTik products at best prices in Malaysia.

Contact us or click Buy Now.