Under Vehicle Camera - 720p, Stainless Steel, Flexible Pipe, 120-Degree Angle,
12 LED Lights, IP68 Waterproof, 5-Inch Display And...
Model: WP-V7R
Description:
This stainless steel under vehicle camera is easy to use and operate. It allows security personnel to check underneath cars, lorries, buses and trailers with great ease. This security tool has a total length of 1.16 meters and is extremely slim. The shaft is flexible and comes with an intergraded HD camera at the end. This allows you to easily move your inspection camera around and enter tight spaces. With 12 bright LED lights, it even lets you check on the most hidden spaces underneath a vehicle. The included 5-Inch LCD display makes it possible to view live what camera is recording underneath the vehicle.
Waterproof IP68 design makes it possible to use this camera in all weather conditions day or night. With its 120-degree lens, the camera is guaranteed to snap clear images. The powerful 200mAh battery is good for one full working day without needing to recharge.
This under vehicle camera comes in a durable aluminum suitcase that allows you to easily transport your valuable tool. This suitcase is extremely tough and prevents your camera from getting damaged by impacts or shocks. The camera itself is lightweight and compact, making it easy to carry along and operate for anybody out there. With this security gadget at your side, you can be guaranteed that not a single hidden item will ever pass by again. In order to store evidence, your car security camera comes with a 32GB TF card slot for saving the recorded videos and pictures in memory card.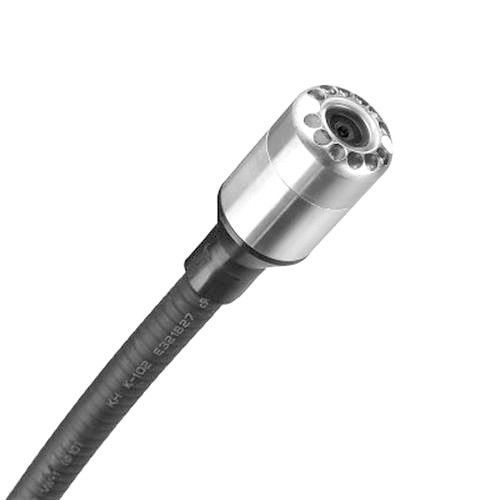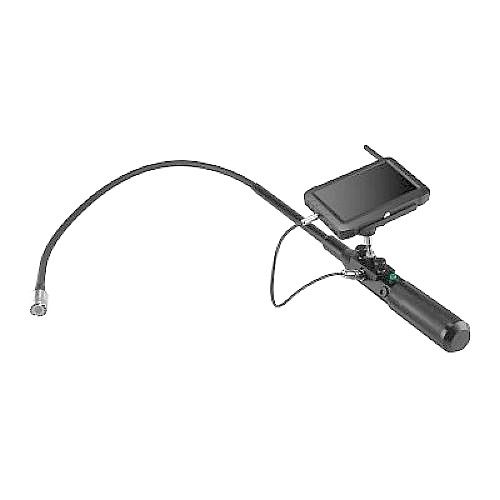 Features:
Compact and durable under vehicle camera lets you conveniently check for hidden objects
Extremely sleek and flexible design lets you reach even the narrowest spaces
Comes with 12 LED lights that provide the needed light in the darkness
Produces crisp HD images and video that can be stored instantly on a 32GB SD card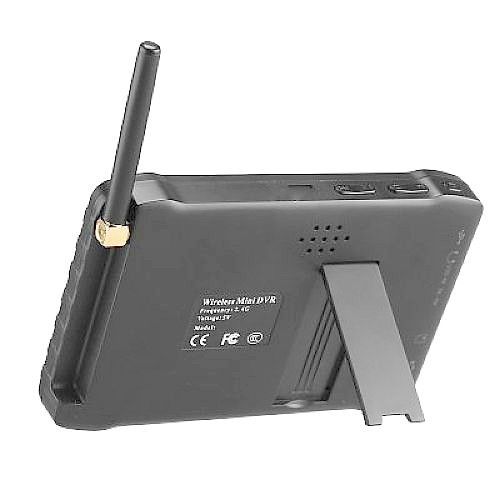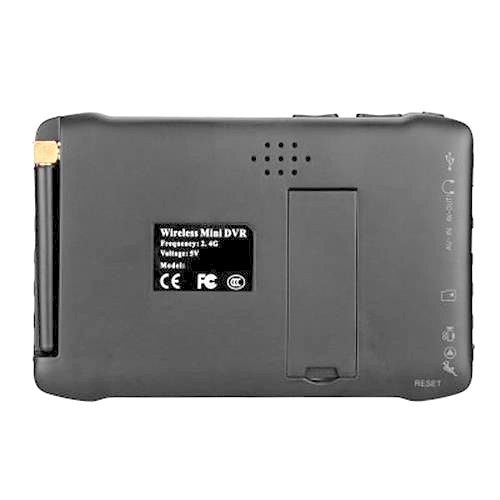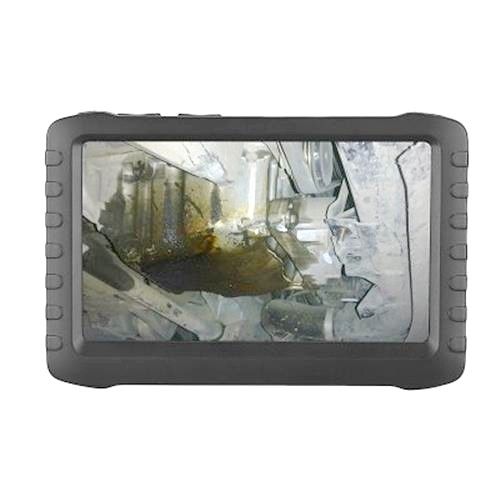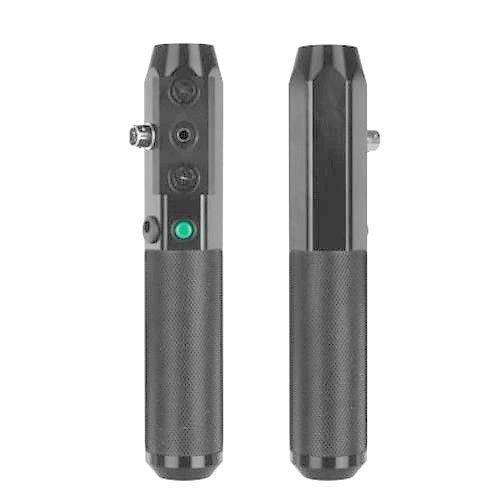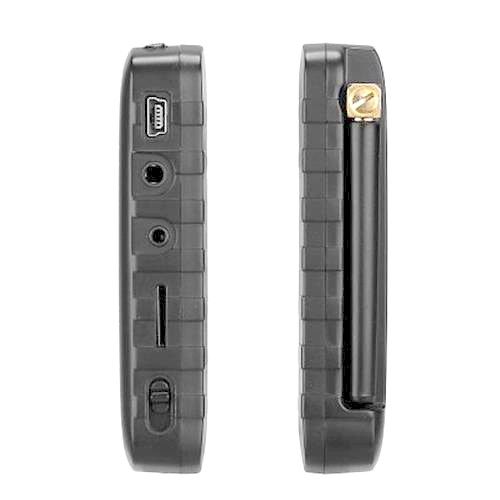 Specifications:
Lens: sapphire blue
Shell: stainless steel 304
Flexible pipe: 940mm
Sensor size: 1/4 inch
View angle: 120 degrees
Camera angle adjustable angle: any angle
Display size: 5 inches
Screen resolution: 720x480
PhotoResolution: 720x576, 720x480
Video Resolution: 720x576, 720x480
Frame rate: 25FPS, 30FPS
TV output: NTSC/PAL
Camera light source: 12 LEDs
Built-in 1W speaker
Motion Detection
Waterproof rating: IP68
Built-in battery: 200mAh
Continuous Usage Time Camera: 5 hours
Video time: 10 minutes, 30 minutes, 60 minutes
Time display
Camera operating voltage: DC 12V, current: 100mA
Display built-in battery: 3200mAh
Display Battery usage time: up to 9.5 hours of video
External Memory: Micro SD Card (up to 32GB)
Power supply: 5V DC
Noise: 85 dB
Output power: 20Hz to 20KHz
Ports
Mini USB
3.5mm audio cable
2.5mm audio cable
Micro SD card
Dimensions: 1160x 40x 40mm (L x W x D)
Weight: 861g (Main Product)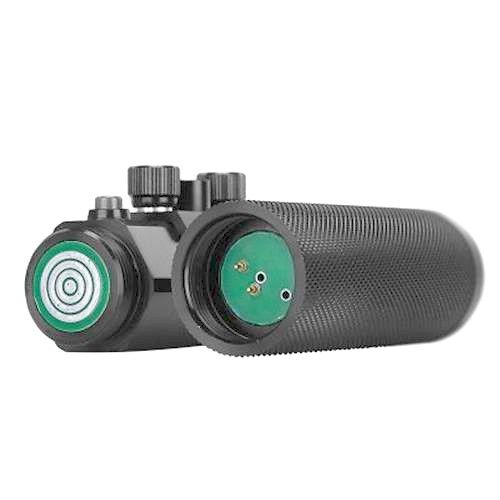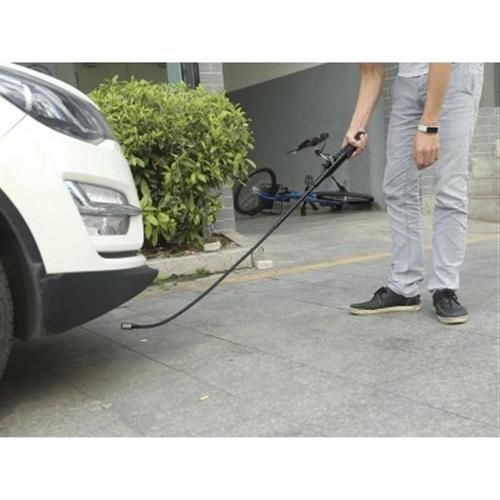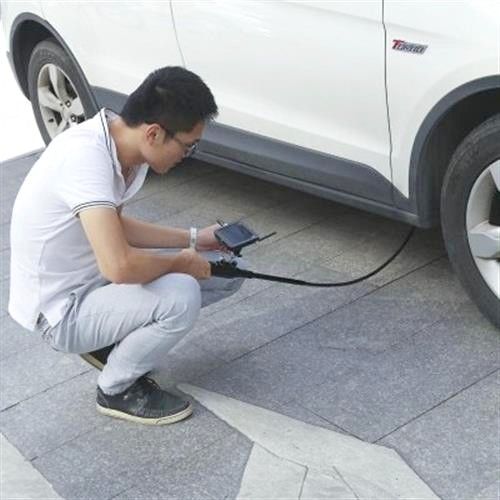 Package Contents:
1 x Monitor
1 x Handle
1 x

Display connecting cable


1 x

User manual


1 x

Flexible cable camera


1 x

Case


1 x

Battery charger


1 x

Display charger


1 x

USB cable


1 x

Stand