Waterproof Car/Motorcycle GPS Tracker (Shock Sensor, Magnet, Free tracking)
Descriptions:
This product is with GPS module and GSM module, it has many new and unique functions, such as real time uploading current location to website, display history tracking on website, also It can be used as personal tracker, it has SMS locate and link locate function without platform. And it has other functions such as waterproof, magnetic pin, built in shock sensor to control power saving (these functions are also very especial), and the object shock & move alarm, big capacity long life (1-7 days in standby mode), rechargeable polymer battery (2000mAH), over area alarm, over speed alarm, emergency SOS help etc. It can be used to track cars, company vehicles, buses, taxis, trucks, elders, kids, children, outside workers, travelers, explorers, over landers, pets, moving equipments, transportations, criminals etc.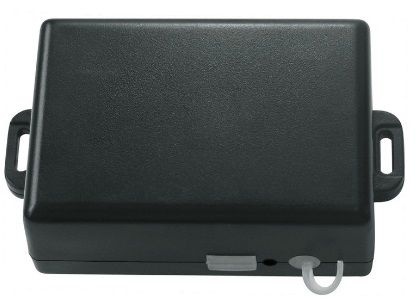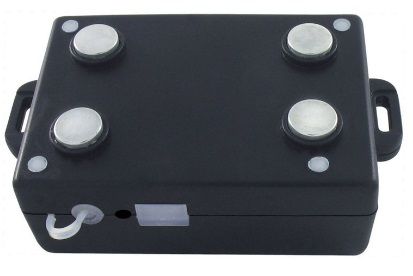 Features:
Quadband: 850/900/1800/1900MHZ
Logger function (can stock 32768 points)
Can record track without GSM network
Record interval is 5-30 seconds according the speed of the tracker
Built in shock sensor to control GPS function On/OFF to enlarge battery life
Shock sensor can be used as car shock & move alarm
Upload History Track to Website By GPRS
Working method: Locate with GPS signal, send back with SMS or GPRS
Last location report when without any GPS signal.
Can preset 3 phone number by SMS
Over Area Alarm (Geo-force Alarm), send SMS alert of over range to the preset phone when it go out the restricted area
Over speed Alarm, send SMS alert of over speed to the preset cell phone when it exceeds the restricted speed
Only SMS charge (Low charge)
GSM and GPS antenna are embedded in the unit
Level IP56 waterproof (watere proof design)
With Magnet design can be attracted anywhere on the metal of car body
Built in rechargeable polymer Li battery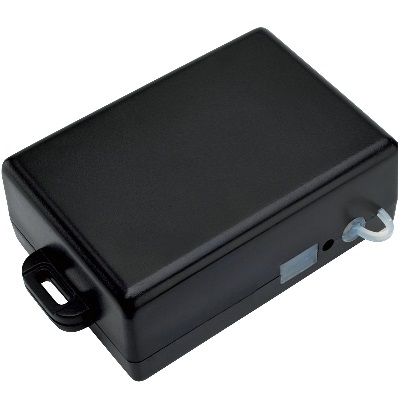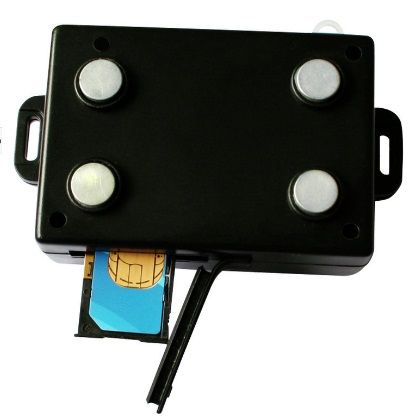 Specifications:
GPS Module: Sirf-Star or MTK
GSM Frequency: 850/900/1800/1900 MHz
GSM/GPS Antenna: Built-in
Locate precision: 10 - 20 Meters
GPS Cold Start Time: 36 seconds
GPS Hot Start Time: 1 second
Recharging Current: < 5V/300mA
Uploading Current: <200mA / 5V
Working Temperature: -20 to +55
Absolute Temperature: -35 to +70
Storage Temperature: -40 to +80
Record point without GPRS: 32768
Dimensions: 70 x 51 x 30 mm
Package Contents: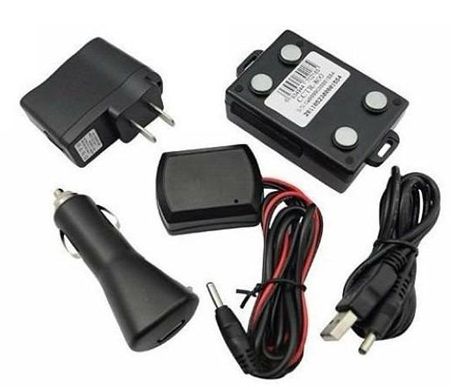 Buy at wholesale price with no minimum order!
We provide surveillance equipment to dealers, installers and retail outlets.
Have a question?
Please send email to: 1click2buy@gmail.com
Or call / sms / whatsapp: 019-2241838
Many satisfied customers, buy with confidence.
Click here to check out our other products
WHOLESALE INQUIRIES WELCOME
For more details, contact: 1click2buy@gmail.com
PH: 019-2241838
Thank you