Item Specification
Product Description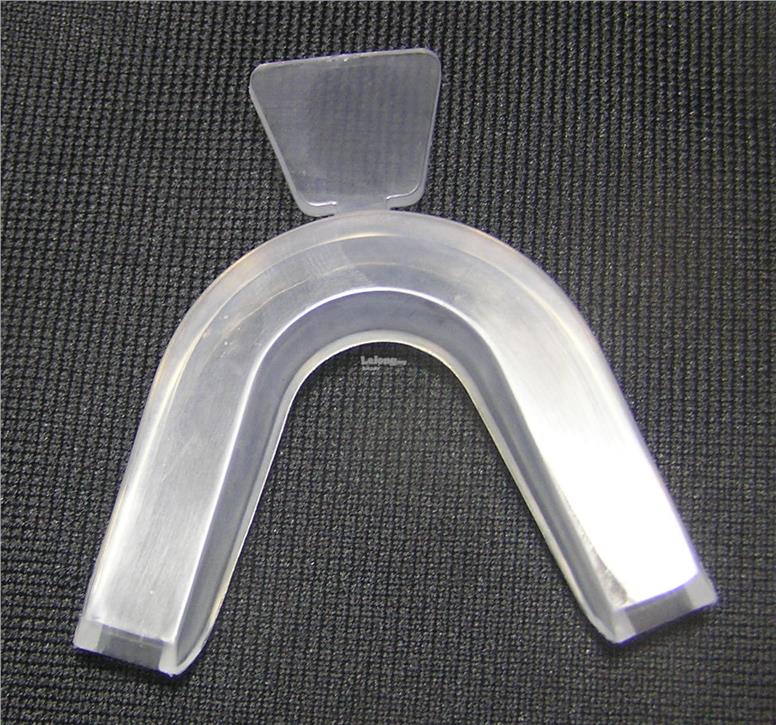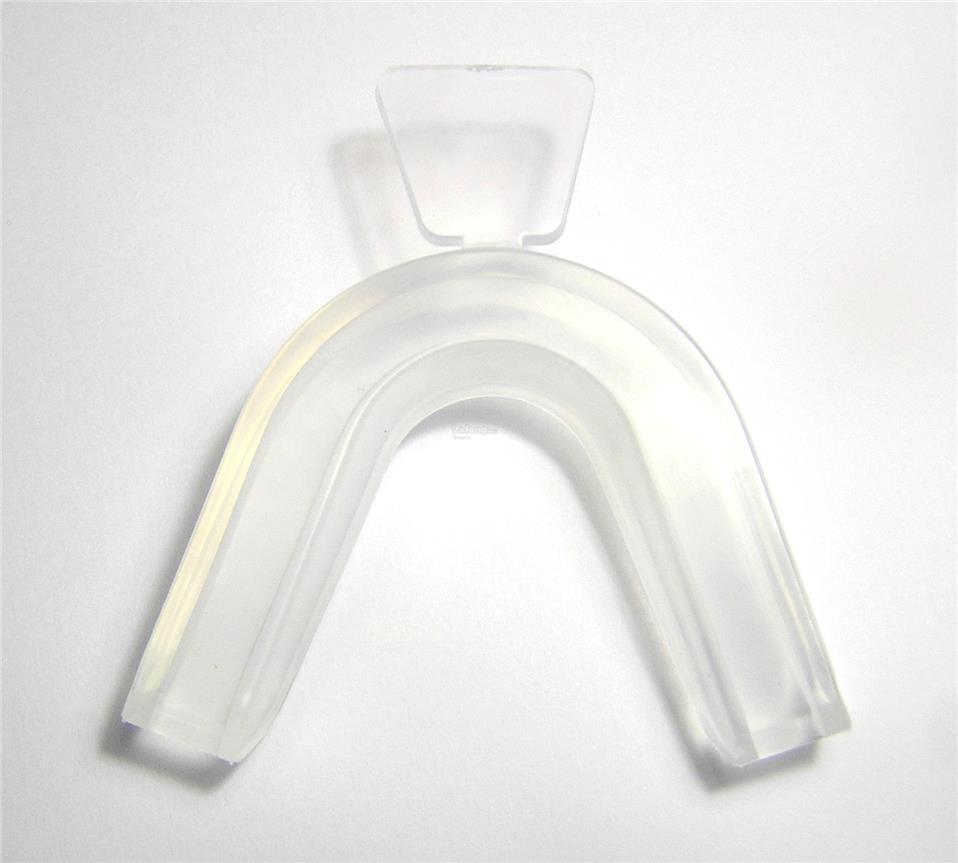 Custom Fitted Mouth Guard
For *Bruxism (Teeth Grinding) & Light Sporting protective gear
Made in Taiwan
Product passed Consumer testing
Non Toxic
No Articifial Color added
Suitable for both adult & children, user can custom fitted your mouth's size by cutting (the depth) easily with scissor
FYI, Asians' mouth size generally btw 4 to 6.3cm depth & 4 to 7.5cm width, thus for mouth guard to be put in the mouth comfortably, the advisable size for this mouth guard is btw 4.5 to 5.5cm in depth & 5 to 6.5 cm in width
Package include:
Two (2) New Mouth Guard
(pix to show mouth guard in different color only)
Only White Color (Transparent) available!
(The tip as shown below is a handle for user to take the mouth guard in & out from the mouth,
if you dislike it, it can be easily remove, just twist it will do)
* Brief about Bruxism (Teeth Grinding)
Bruxism (Teeth Grinding/Gnashing) is a common & normal oral parafunctional activity. However, the intensity of teeth grinding is 10 times in force as compare to normal eating. It can lead to gingival recession, damage tooth enamel; over time, it will caused teeth fracture

The most common management of bruxism is to use dental splint (Mouth Guard), this could effectively minimizing the abrasion & intensity of tooth surfaces
Should you have further question, please feel free to email us
mudahadv2 [at] gmail [dot] com
or call / sms / whatsapp 012 293 6923
SELLING TERMS & CONDITIONS

Prior bidding, kindly read the below Terms of Sale as it is important to ensure you have a pleasant shopping experience & to avoid any possible complications later on. TQ
Payment TERMS
MAYBANK
(Preferred)
/CIMB
*if payment by 3rd party bank, need 1-3 biz days foclearance. Shipment upon payment confirmation




Shipping & handling
Poslaju Delivery: Semenanjung 1-2 biz days, East Malaysia 2-4 biz days
Item is ship within 1-2 Biz days > payment (except Weekend/Public Holiday)


Seller is not responsible for Returned/Missing Mail as we confirmed buyer's address & tel no prior to shipping & buyer bear all re-send S & H cost


Seller is not responsible for any customs/Duty/VAT Tax etc; shipping, insurance, tax etc are not refundable


Seller is not responsible for transit time, any damage/lost during or after delivery
Item sold as described, no return or refund unless description incorrect
Thank Your for Viewing & Happy Bidding
Please feel free to email us
mudahadv2 [at] gmail [dot] com
or call
012 - 293- six nine two three
if you have further questions!
We will try our best to answer accordingly