Summary
1. 2018 8th Generation Mibox 4 White (2GB Ram, 8GB Memory, Amlogic S905L)
2. 2018 8th Generation Mibox 4C Black (1GB Ram, 8GB Memory, Amlogic S905L)
3. 2016 6th Generation Mibox 3S Enhanced White MDZ-18-AA (2GB Ram, 8GB Memory, Mediatek MT8693)
ALL MODELS SUPPORT WIRELESS IMAGE MIRRORING (APPLE AIRPLAY OR ANDROID MIRACAST)
基本参数 (Specifications)
输出分辨率
最高可达
(Resolution)
4K(3840 x 2160)
4K(3840 x 2160) HDR
4K(3840 x 2160)
处理器
(Processor)
Amlogic S905 Cortex-A53
四核 64-bit 2.0GHz
Amlogic S905X Cortex-A53
四核 64-bit 2.0GHz
MT8693 2核Cortex-A72 + 4核Cortex-A53
64位 2.0GHz
GPU
Mali-450,3+2核 750MHz
Mali-450,3+2核 750MHz
Power VR GX6250
内存
(RAM Memory)
1GB DDR3
双通道 (Dual Channel)
2GB DDR3
2GB LPDDR3
双通道 (Dual Channel)
闪存
(Internal Memory)
4GB eMMC5.0
高速闪存 (High Speed - Flash memory)
8GB eMMC5.1
高速闪存 (High Speed - Flash memory)
8GB eMMC5.0
高速闪存 (High Speed - Flash memory)
操作系统
(Operating System)
Android 5.0
Android 6.0
Android 5.1
无线连接
WiFi
双频 (Dual Channel)
2.4GHz/5GHz,802.11a/b/g/n/ac
双频 (Dual Channel)
2.4GHz/5GHz,802.11a/b/g/n/ac
双频 (Dual Channel)
2.4GHz/5GHz,802.11a/b/g/n/ac
WiFi天线 (Antenna)
单天线 (Single Antenna)
单天线 (Single Antenna)
2x2 双天线 双发双收
(Dual Antenna, Dual In & Out)
蓝牙 (Bluetooth)
BLE 低功耗 (Low Power Consumption)
Bluetooth 4.1+ EDR (enhanced data rate)
BLE 低功耗 (Low Power Consumption)
Bluetooth 4.1+ EDR (enhanced data rate)
BLE 低功耗 (Low Power Consumption)
Bluetooth 4.1+ EDR (enhanced data rate)
独立天线 (Indépendant Antenna)
音视频性能
视频解码
(Video decoding)

H.265 4K2K@60fps;
H.264 4K2K@30fps;
MPEG1/2/4、VC-1、DivX4/5、WMV3
up to 1920*1080P@60fps;
Real8/9/10 up to 1280*720P@60fps

VP9 4K2K@60fps;
H.265 4K2K@60fps;
H.264 4K2K@30fps;
MPEG1/2/4、VC-1、DivX4/5、WMV

up

to 1920*1080P@60fps;

Real8/9/10 up to 1280*720P@60fps
support HDR10

H.265 4K2K@60fps;
H.264 4K2K@30fps;
MPEG1/2/4、DivX4/5、WMV3
up to 1920*1080P@60fps;
Real8/9/10 up to 1280*720@60fps

视频格式
(Video format)

RM、RMVB、FLV、MOV、AVI、MKV、 TS、M2TS、MP4、3GP、MPEG
支持3D视频输出 (Support 3D Video output)

RM、RMVB、FLV、MOV、AVI、MKV、 TS、M2TS、MP4、3GP、MPEG
支持3D视频输出 (Support 3D Video output)

FLV、MOV、AVI、MKV、TS、M2TS、 MP4、3GP、MPEG、OGM

音频解码
(Audio Decoding)
DTS 2.0+Digital Out、Dolby Digital Plus
音频格式
(Audio Format)
MP3、APE、Flac、AAC、Ogg
图片格式
(Image Format)

图⽚浏览支持 (Picture browsing support)
JPG、BMP、GIF、PNG, etc
支持语言
(Language Support)
简体中⽂ (Simplified Chinese)
(English can be supported)
接口及数量 (Output)
HDMI
HDMI 2.0 x 1
HDMI 2.0a x 1
HDMI 2.0 x 1
USB
USB 2.0 x 1
USB 2.0 x 1
USB 2.0 x 2
AV
3.5mm 复合音视频输出 (Audio & Video Output) x 1
3.5mm 复合音视频输出 (Audio & Video Output) x 1
-
电源接口
(Power Supply)
x 1
x 1
x 1
其他参数 (Others)
包装清单
(Packaging content)

Remote Control x 1
HDMI High Speed Cable x 1
Quick Manual x 1
Power Adapter x 1

MiTouch Infrared Touch Remote Control x 1
Mi (No.7) Battery x 2
HDMI High Speed Cable x 1
Quick Manual x 1
Power Adapter x 1

Mi Bluetooth Remote Voice Control x 1
Remote Control hand rope x 1


Mi (No.7) Battery x 2
HDMI High Speed Cable x 1
Quick Manual x 1
Power Adapter x 1

电源输入
(Power Input)
100~240V 50/60Hz Output 5.2V,2.1A Input
100~240V 50/60Hz (Input) 5.2V,2.1A (Output)
100~240V 50/60Hz (Input) 12V,1.2A (Output)




7th Generation
Mibox 3S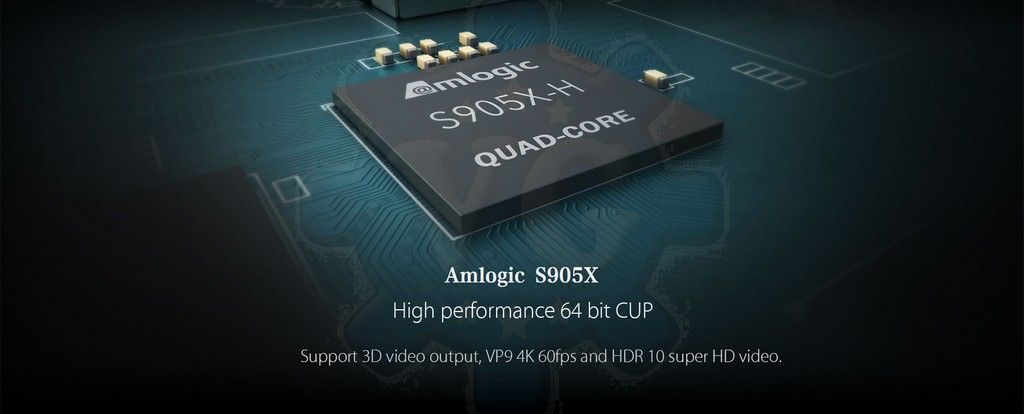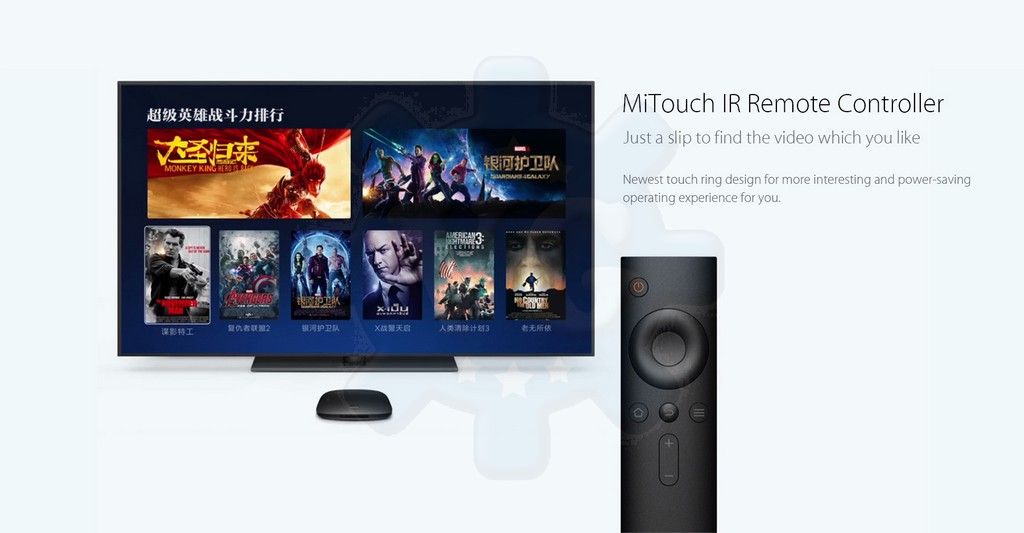 7th Generation
Mibox 3C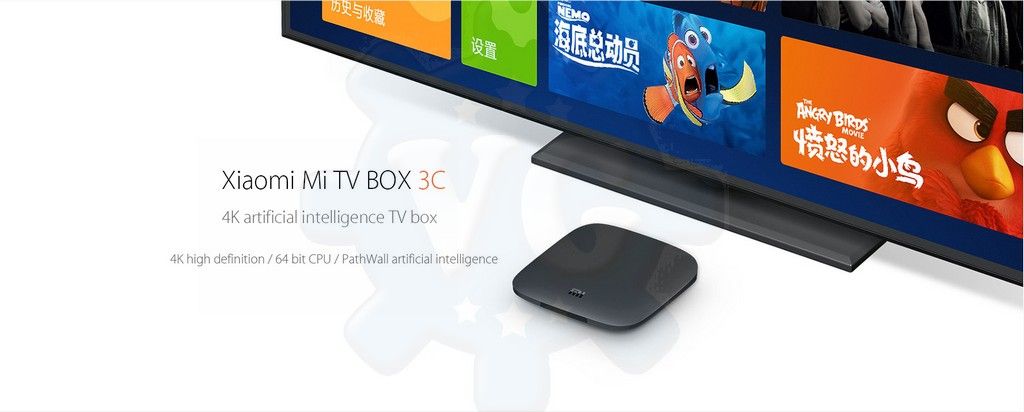 6th Generation
Mibox 3S Enhanced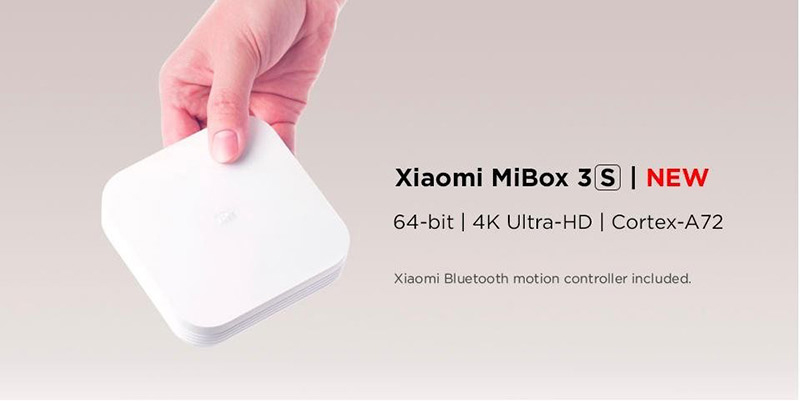 Mibox Mini

5th Generation
Mibox 3

---


Description:
This XiaoMi 3 TV Box uses Amlogic S905 chip, which enhances 25 percent performance. With powerful H.265 10Bit 4K decode capacity, brings you clearer image quality. The motion sensing game makes your living room become gymnasium immediately. This TV box has voice search function, if you want to search some movies or videos, just say their name to the remote control, it will help you find them! Isn't it magical? It is waiting for you!
JAILBREAK KODI POWERED

Lastest xXx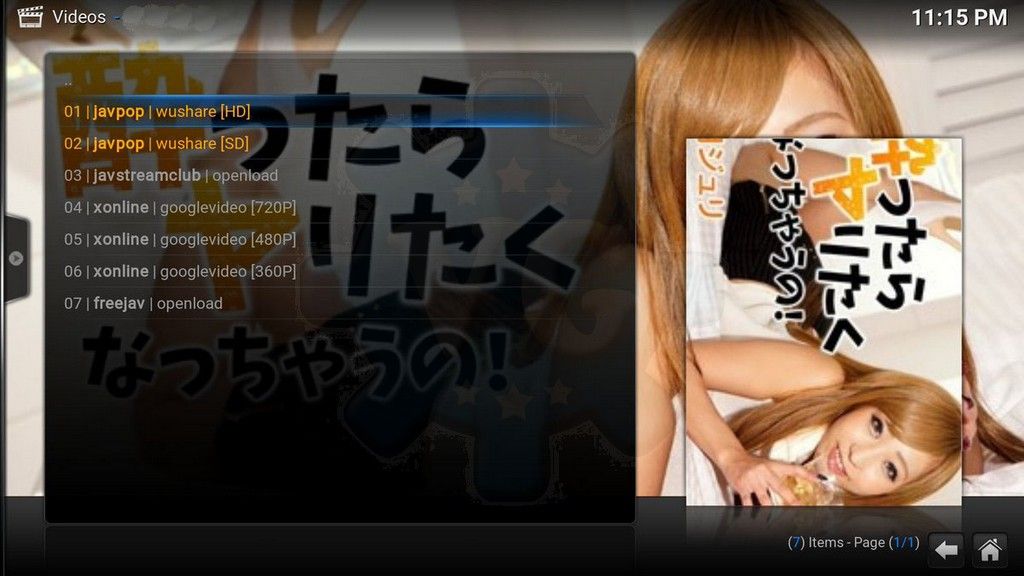 Lastest English Movie
JAILBREAK FREE APPS
TVB DRAMA, HK MOVIES & CHINA TV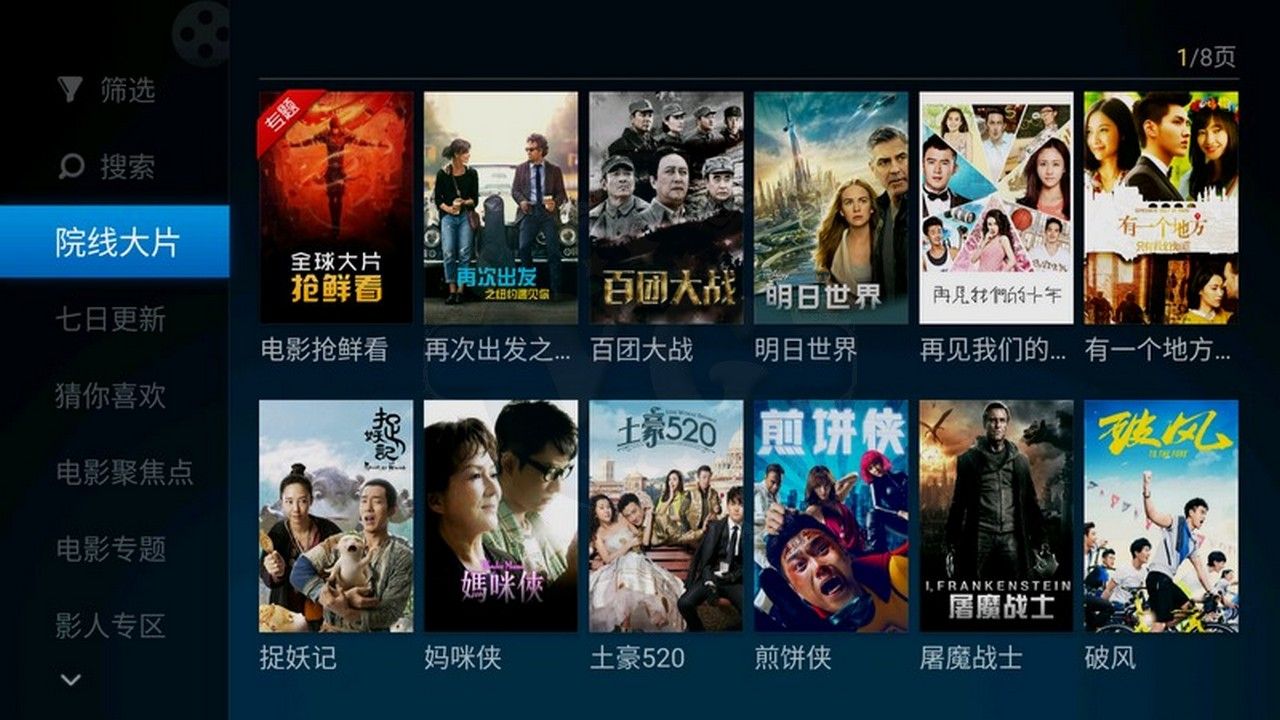 KOREAN DRAMA
ENGLISH DRAMA & MOVIES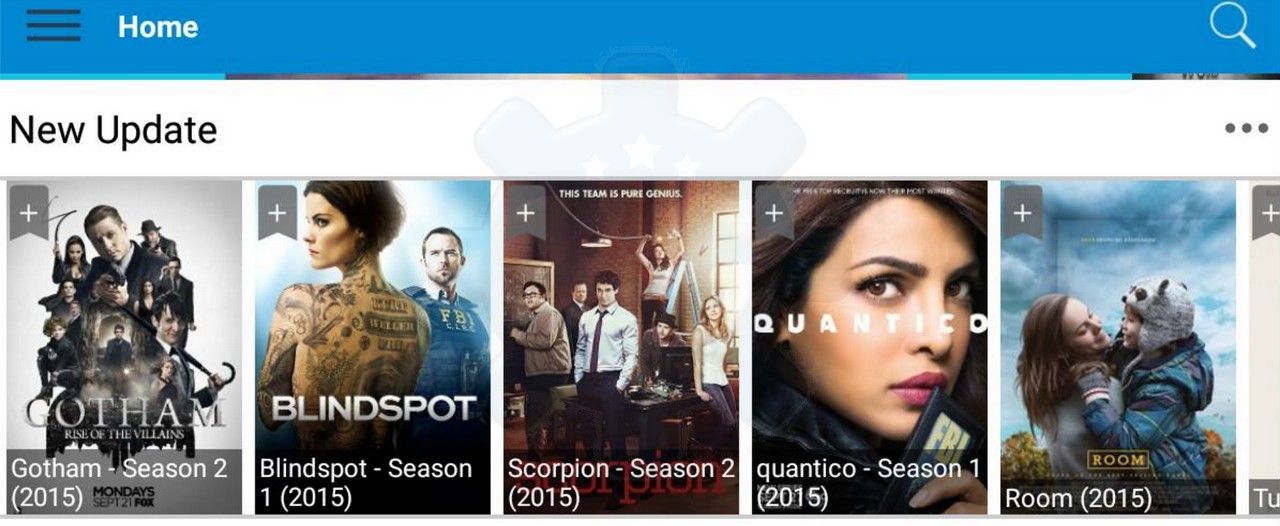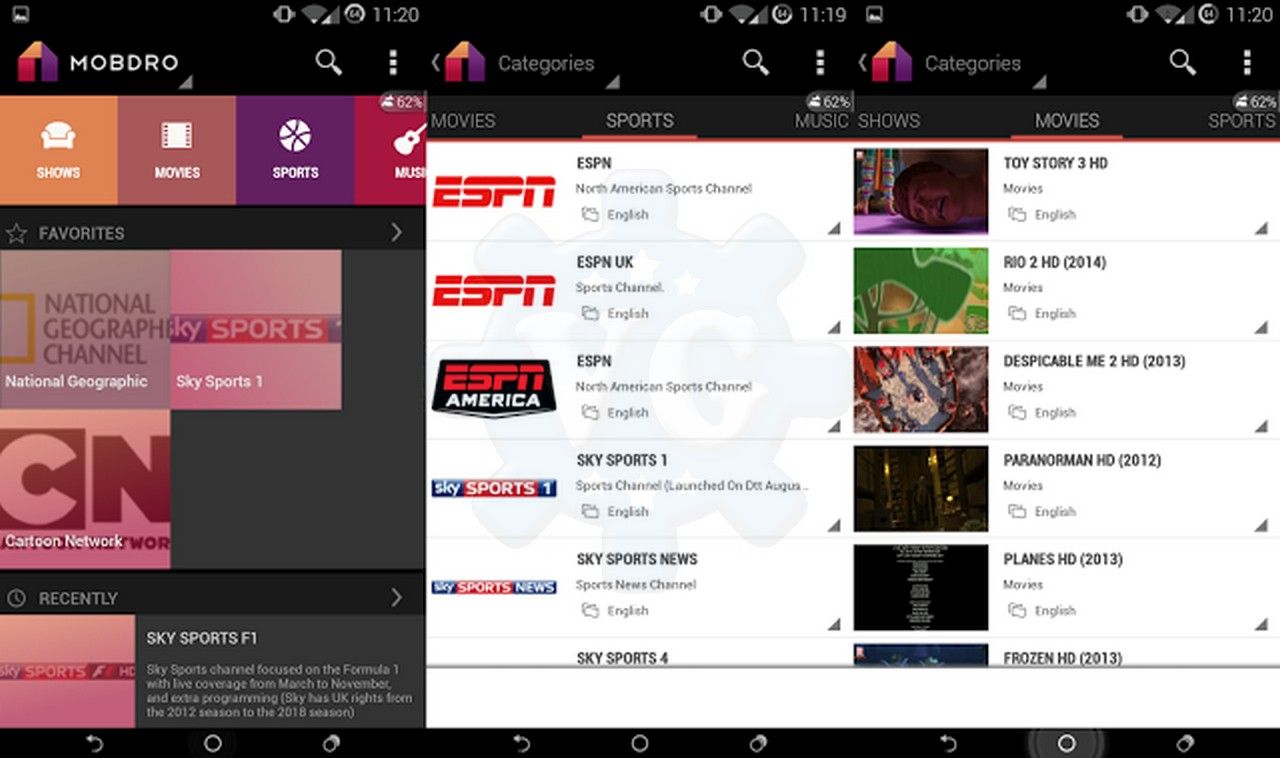 ANIMATION
BOLLYWOOD
Frequently Asked Question (FAQ):

Q: Whats the difference between 3C, 3S and 3S Enhanced?
A: All 3 models have different Processor and ROM. The significant difference is that 3C models have very limited memory (4GB ROM) hence a lot apps can't be installed. Its recommend you get at least 3S and 3S Enhanced model which have higher memory (8GB ROM)
Q: Can i watch Cable TV channels and install other android apps?
A: Our Jailbreak version comes with pre-installed free TV Apps, Youtube, KODI and many more. You could also install them on your own. (Paid IPTV Cable TV still need subscribtion, refer below for the rates)

Q: Does Mibox have English language?
A: Current mibox firmware is in Chinese UI. Our Jailbreak version only changed the System language to English, some of the Chinese Apps will remain in chinese while English Apps will be English.
Q: Does Mibox have Google Playstore?
A: No.
Q: Is this version of mibox support LAN cable?
A: There is no LAN port but you can purchase a USB to RJ45 adaptor from our store.

Q: How do we access and watch KODI?
A: Click in KODI apps then go to Addons. We had loaded with movie addons. Do not click any Xiaomi default cleaning tools it will clean the KODI addons, once cleaned you need to manually add them back.

Options:
1. Brand new sealed and unopened package (Locked)

2. Jailbreak + KODI + English UI + IPTV + FREE APPS Installed (IPTV still need subscribtion, refer below for rates)

English language

IPTV channels

Chinese movies.drama:

English movies/drama:

Documentary:

Music:

Cartoon:

Sports:


KODI

YOUTUBE
IPTV Options:

1. HDTV/ HAOHD Package C Subscription (contact seller at 019-6469888)
Rate as below:-
1 Month - RM30 (Offer 1 time only)

3 Months - RM110 (RM36/month)

6 Months - RM170 (RM28/month)


12 Months - RM260 (RM22/month)
2. HDTV/ HAOHD Package A Subscription (contact seller at 019-6469888)
Rate as below:-
1 Month - RM40 (

1st time use only

)

3 Months - RM125 (RM41/month)

6 Months - RM200 (RM33/month)

12 Months - RM330 (RM27/month)

3. MYIPTV Package Subscription (contact seller at 019-6469888)
Rate as below:-
1 Month - RM60 (how many times also can)


3 Months - RM110 (RM36/month)

6 Months - RM170 (RM28/month)


12 Months - RM260 (RM22/month)
4. MoonTV Package Subscription (contact seller at 019-6469888)
Rate as below:-
1 Month - RM50 (how many times also can)


3 Months - RM130 (RM43/month)

6 Months - RM200 (RM33/month)


12 Months - RM310 (RM26/month)
5. HUAT88TV Package Subscription (contact seller at 019-6469888)
Rate as below:-
6 Months - RM170 (RM28/month)


12 Months - RM260 (RM22/month)
Note: Recommended using UNIFI/ Maxis Fiberoptic internet with at least 5mbs for smooth streaming
Optional accessories:
1. USB to RJ45 Converter Adapter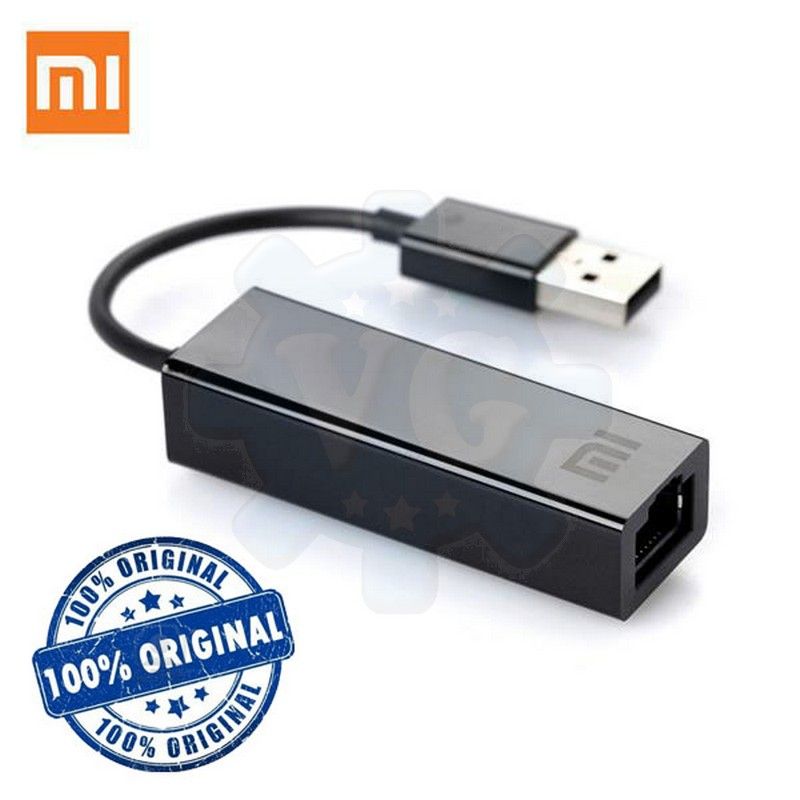 2. Wireless Bluetooth Keyboard Air Mouse

4. Xiaomi Wifi Amplifier Repeater
Email: visiongadgetry.lelong@gmail.com
For non lelong members, please e-mail us (visiongadgetry.lelong@gmail.com) the following details after making payment:
3. Recipient contact number
4. Product/ Item description
6. Total amount paid (include decimal pls)
7. Bank details (from which bank to which bank)
All Items that we sell can also be

self collected

at our collection center located at Klang (kindly acknowledge us if you want to do self collection)

(Pay on the spot)

GPRS Coordinates:

Longitude E: 101.4525854

Latitude N: 3.0606256

Address :

Mobile Gear

No 109, Ground Floor,

Pusat Perniagaan NBC,

Jalan Meru, Batu 1 1/2,

Klang Selangor

Last Updated @ 9/27/2017 2:36:45 PM

Last Updated @ 2/21/2018 5:51:50 PM

Last Updated @ 2/21/2018 6:03:44 PM

Last Updated @ 3/9/2018 5:33:22 PM

Last Updated @ 7/27/2018 3:40:29 PM