Item Specification
Product Description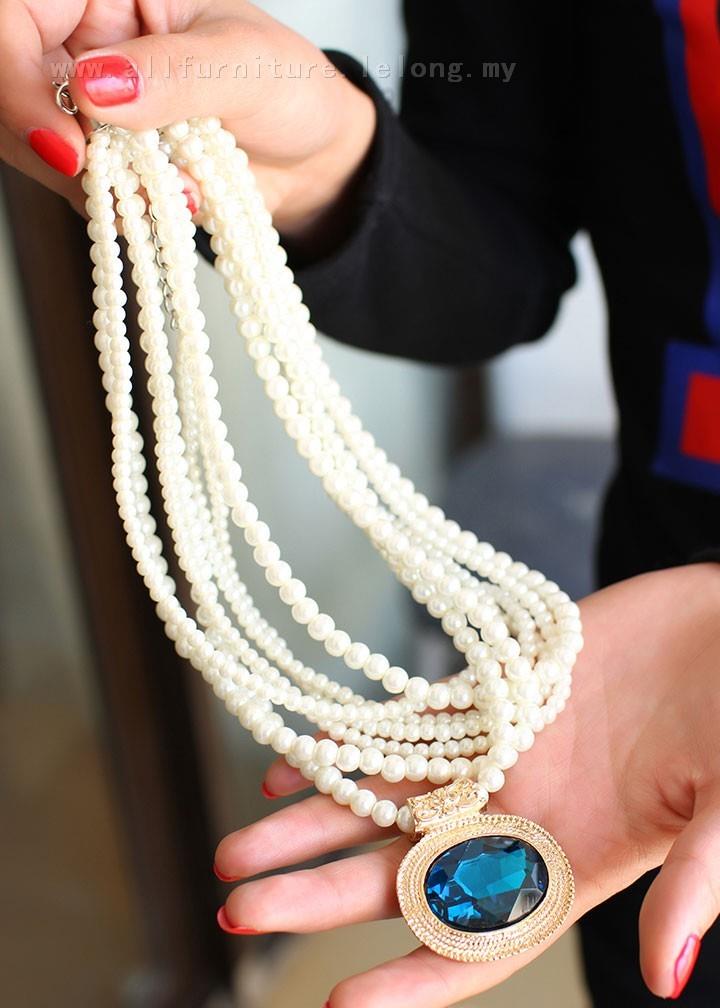 YN-6467 Original Bohemian national wind retro necklace Sapphire short necklace Women's accessories Sapphire pearl necklace Material: Plating alloy, synthetic pearl, glass crystal Specifications: Maximum diameter of beads about 6MM, minimum diameter of about 4MM, pendant length of about 4.2CM, wide About 3.2CM Description: a very novel necklace, Xiao Bian elsewhere have not seen it, full of pearl is like, and sometimes on television to see a lot of big stars in Europe and America are we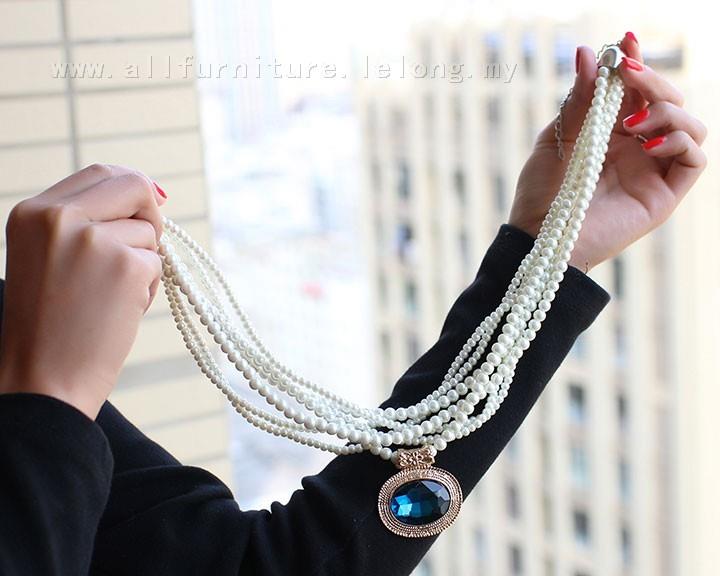 YN-6467 Original Bohemian national wind retro necklace Sapphire short necklace Women's accessories Sapphire pearl necklace Material: Plating alloy, synthetic pearl, glass crystal Specifications: Maximum diameter of beads about 6MM, minimum diameter of about 4MM, pendant length of about 4.2CM, wide About 3.2CM Description: a very novel necklace, Xiao Bian elsewhere have not seen it, full of pearl is like, and sometimes on television to see a lot of big stars in Europe and America are we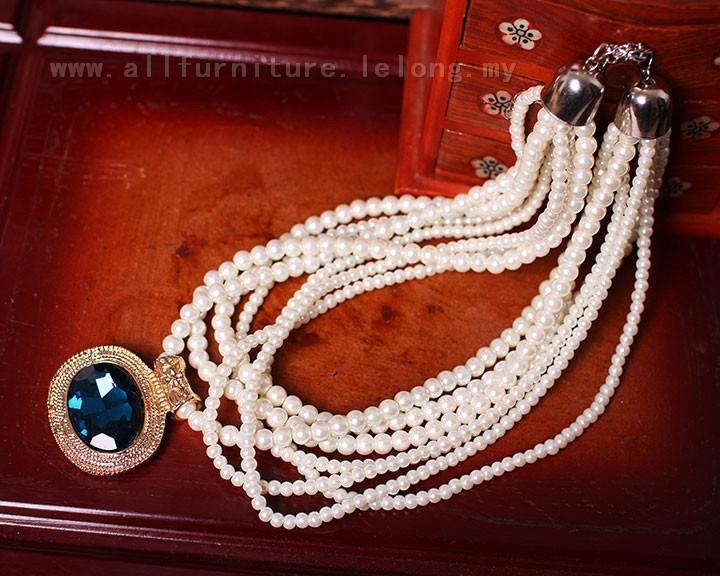 YN-6467 Original Bohemian national wind retro necklace Sapphire short necklace Women's accessories Sapphire pearl necklace Material: Plating alloy, synthetic pearl, glass crystal Specifications: Maximum diameter of beads about 6MM, minimum diameter of about 4MM, pendant length of about 4.2CM, wide About 3.2CM Description: a very novel necklace, Xiao Bian elsewhere have not seen it, full of pearl is like, and sometimes on television to see a lot of big stars in Europe and America are we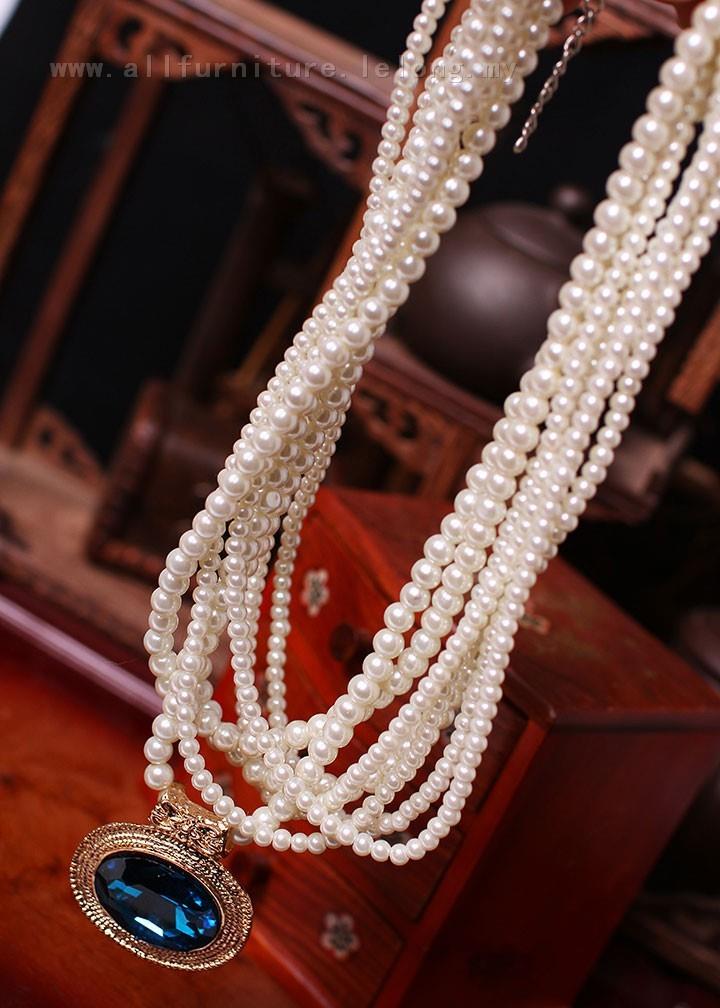 YN-6467 Original Bohemian national wind retro necklace Sapphire short necklace Women's accessories Sapphire pearl necklace Material: Plating alloy, synthetic pearl, glass crystal Specifications: Maximum diameter of beads about 6MM, minimum diameter of about 4MM, pendant length of about 4.2CM, wide About 3.2CM Description: a very novel necklace, Xiao Bian elsewhere have not seen it, full of pearl is like, and sometimes on television to see a lot of big stars in Europe and America are we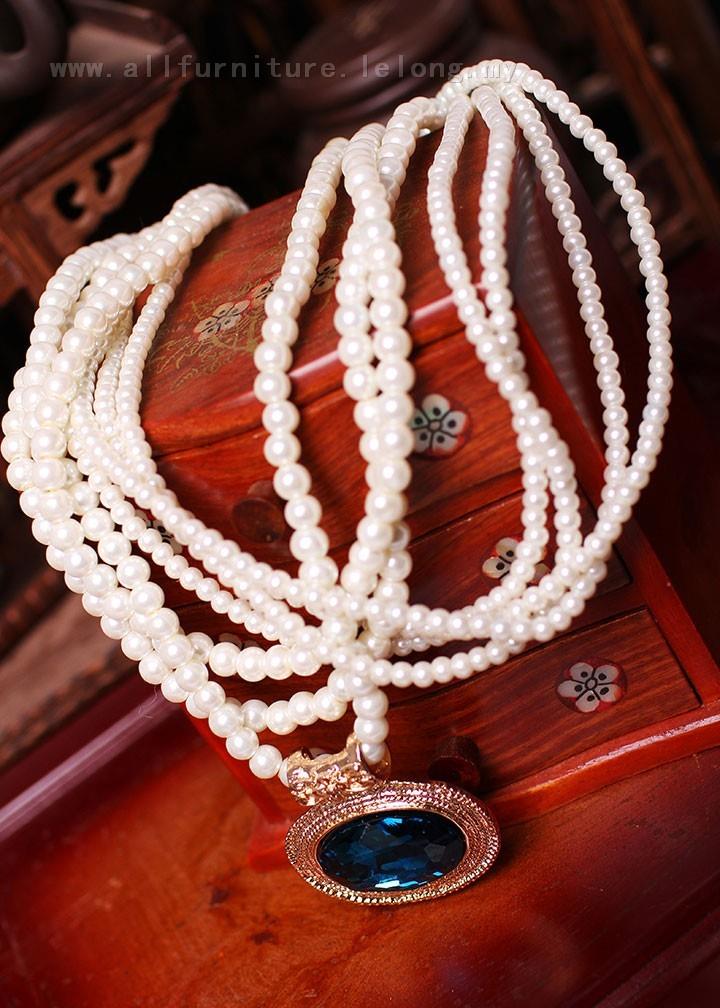 YN-6467 Original Bohemian national wind retro necklace Sapphire short necklace Women's accessories Sapphire pearl necklace Material: Plating alloy, synthetic pearl, glass crystal Specifications: Maximum diameter of beads about 6MM, minimum diameter of about 4MM, pendant length of about 4.2CM, wide About 3.2CM Description: a very novel necklace, Xiao Bian elsewhere have not seen it, full of pearl is like, and sometimes on television to see a lot of big stars in Europe and America are we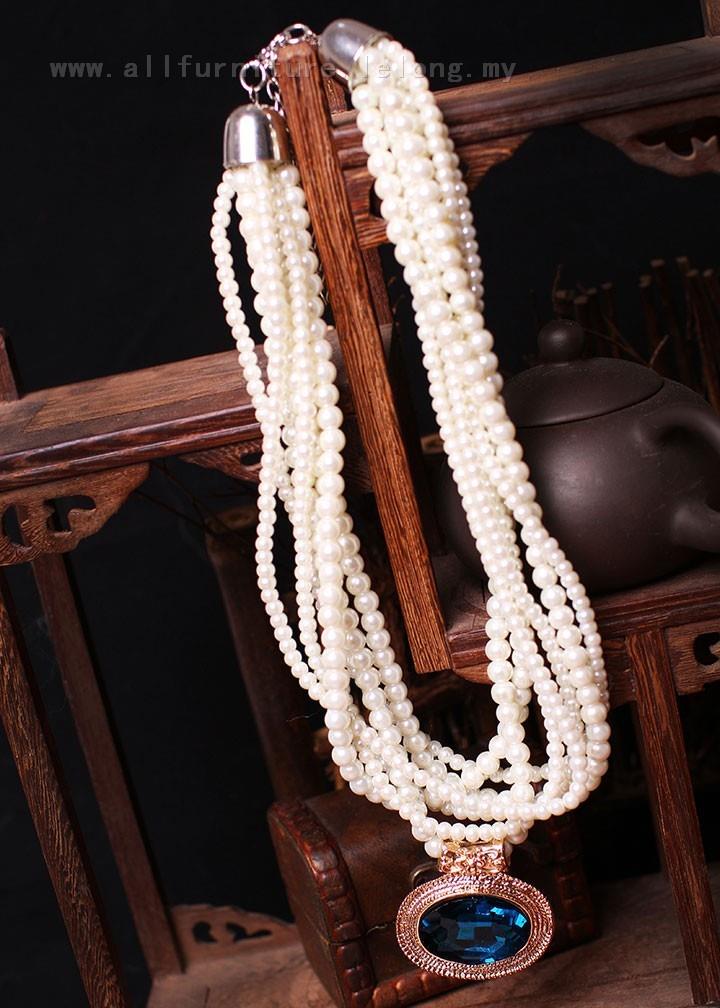 YN-6467 Original Bohemian national wind retro necklace Sapphire short necklace Women's accessories Sapphire pearl necklace Material: Plating alloy, synthetic pearl, glass crystal Specifications: Maximum diameter of beads about 6MM, minimum diameter of about 4MM, pendant length of about 4.2CM, wide About 3.2CM Description: a very novel necklace, Xiao Bian elsewhere have not seen it, full of pearl is like, and sometimes on television to see a lot of big stars in Europe and America are we

Original Bohemian national wind retro necklace Sapphire short necklace Women's accessories
Sapphire pearl necklace
Material: Plating alloy, synthetic pearl, glass crystal
Specifications: Maximum diameter of beads about 6MM, minimum diameter of about 4MM, pendant length of about 4.2CM, wide About 3.2CM
Description: a very novel necklace, Xiao Bian elsewhere have not seen it, full of pearl is like, and sometimes on television to see a lot of big stars in Europe and America are wearing a similar style Although it is fake, but its work can really achieve the degree of real ones. High value.
原创波西米亚民族风复古项链 蓝宝石短款项链 女款饰品
蓝宝石珍珠串项链
材料:电镀合金,合成珍珠,玻璃水晶
规格:最大珠子直径约6MM,最小直径约4MM,吊坠长约4.2CM,宽约3.2CM
说明:很新颖的一款项链,小编在其他地方还没有看到过呢,满满的珍珠很是喜欢,有时会在电视上看到很多欧美的大牌明星都戴着类似的款式,虽然是假的,但其做工真的可以达到以假乱真的程度哦。性价比极高。
bohemian tibetan ethnic jewelry bracelets fashion accessories
These are handcrafted masterpieces by very experienced and artistic artisans with an eye for selecting beautiful accessories and materials
to make a piece of finished product.
Each piece exudes harmony and peace.
Wearing it gives you a spiritual sense of well being and of back to nature.
波西米亚人藏族民族饰品手镯时尚配饰
这些都是由经验丰富的艺术工匠手工制作的杰作,着眼于选择漂亮的配饰和材料
做成一件成品。
每件作品散发着和谐与宁静。
穿着它会给你一种精神上的幸福感和回归自然的感觉。
Supplying exquisite furniture - office / school / living room / bedroom furniture, cabinets, wardrobes, coffee tables, etc.
bags, promotional items including polos, t-shirts and windbreakers
please find us by searching allFurniture
www.allfurniture.lelong.my
Buy with confidence
| | | | |
| --- | --- | --- | --- |
| Buyer | Item ID | Date | Ratings |
| ts**** | 194353218 | 12/15/2017 10:44:00 AM | - |
Questions & Comments



---
Payment by PayPal please add 5% on prices quoted
Questions & Answers
Do you have any questions to ask merchant about this product
Ask Seller
| | | |
| --- | --- | --- |
| 5 star | | 0 |
| 4 star | | 0 |
| 3 star | | 0 |
| 2 star | | 0 |
| 1 star | | 0 |
Share your thoughts with others
Write a review
Only buyers who purchased the product may leave a review